How Siemens PLM implements digitalization in all industries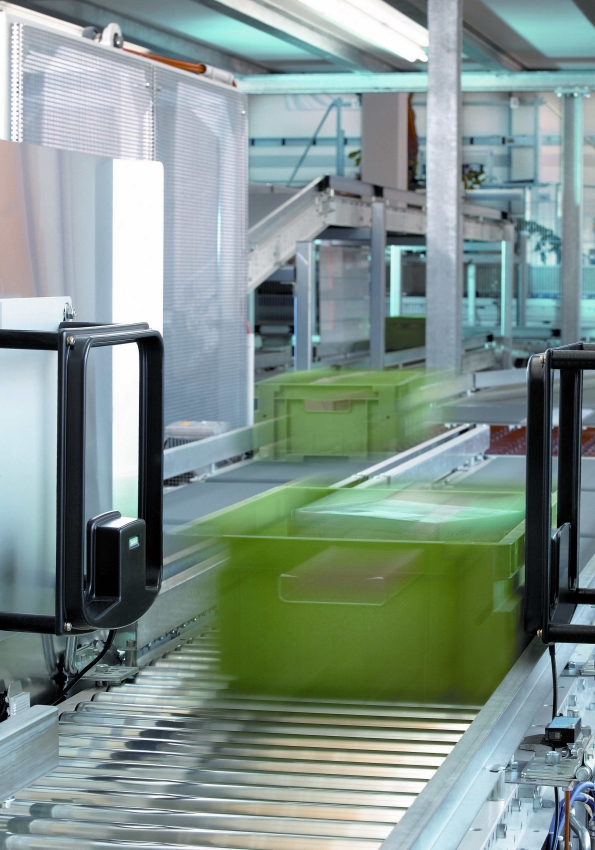 If you haven't yet noticed how digitalization is changing everything, you will. This digital revolution is taking businesses further in the market than digitization (simply digitizing an analog process) ever did, and the result is a constant stream of disruptive innovation. 
Industries are quickly transforming, and competitors that dominated for decades are disappearing quickly. Kodak's market share has plummeted since smartphones hit the market. And the smartphones that dominated the market a decade ago don't hold nearly as much market power today. These stories are the new normal, and unless businesses implement digitalization, they can expect to see major dips in their profits. They may even disappear as new, more flexible competitors make their way to the market. 
In part one of his series on digitalization, Jeffrey Nercesian explored the differences between digitization and digitalization and how digitalization is transforming industries. In part two, he looked at the ways global industries are responding to disruptive innovation and two companies that are embracing digitalization to future-proof their business.
Here, he discusses how Siemens PLM is an important cornerstone in this digital transformation. 
Siemens PLM's role in digitalization and disruptive innovation
Siemens PLM Software is helping its customers enable this digital transformation because PLM is ultimately the cornerstone of the transformation.
Take the hire of new chief digital officers (CDO). New CDO hires have doubled every year since 2005, and total CDO numbers are now over 1,000 globally, according to the CDO Club.
When we looked at Haier and Konecranes, we saw how digitalization has impacted how they manufacture and use their products. Digitalization has had a positive impact on their product ideation and realization processes. Siemens PLM's role for these companies is to provide them with the foundation they need for a complete digital transformation.
Customers require a host of capabilities to help them digitalize operations, create the digital enterprise and compete in this digital revolution. Siemens PLM can help them achieve all of this.
With our solutions, we help companies weave the digital thread they need in product ideation all the way through product utilization. The products and solutions in our Smart Innovation Portfolio provide the foundation our customers need to create a fully digital enterprise. This portfolio includes the products and solutions to transform operations now and meet any future needs.
Siemens PLM provides the tools to engage the next generation of users and increase digital participation.
We offer closed-loop solutions with verification and traceability. We have engineering and production performance analytics.
Siemens PLM also offers solutions to help its customers with advanced manufacturing processes. Some customers require smart robots with enhanced capabilities to operate, understand their own product information and can work autonomously to complete complex tasks.
Our solutions help customers advance their manufacturing processes so they can bring disruptive innovation to the market.
Implement digitalization now for a successful future
This digital revolution is real, and companies must act now. This digital industrial revolution is being characterized by intelligent, autonomous machine behavior.
Look no further than the transportation industry, where this transformation has already begun and is ongoing. The best example of this is autonomous vehicles.
Traffic jams could soon be a thing of the past, thanks to digitalization's role in the design of intelligent driverless cars.
Google has had autonomous vehicles on the road for years in the Silicon Valley and in Austin, Texas.
Autonomous trucks are already on the road in the state of Nevada. In an announcement ceremony in the spring of 2015, the governor of Nevada granted the first license for an autonomous commercial trucks to Daimler Trucks of North America to operate on an open public highway in the U.S.
With autonomous vehicles, manufacturers in the automotive industry will have to address new issues with design and engineering they've never had to address before. We know this because we've already begun discussing these issues and how they'll affect how we design solutions for our customers.
Intelligent, autonomous machines are here, and digitalization is changing everything across all industries.
It's changing the innovation process bringing new personalized products to market. It inspires new disruptive innovation that changes business models, how products are brought to the market and how products are used. It changes the manufacturing industry, the ways in which ideas are brought to life and the way manufacturers realize innovation.
If your company is waiting for the future, the future is now.
Are you ready?
This concludes our introductory series about digitalization and its effect on disruptive innovation. Stay tuned for more on the topic. 
About the author
Jeffrey Nercesian is the senior director of campaign & content strategy for Siemens PLM Software, a business unit of Siemens' Digital Factory Division. Nercesian and his team coordinate taking the Siemens PLM Software vision, solutions and products to market globally. As Siemens PLM Software transitions from a product-focused organization to one focused on the unique requirements of industries, Nercesian and his team play a critical role in the development of marketing campaigns, their content and the story leaders to ensure a consistent message across all channels. He has worked closely over the last seven years with many of the world's largest manufacturers and their Tier 1 suppliers across all industries. He has extensive experience in global data management, digital mockup, and supplier collaboration. Before joining Siemens PLM, Nercesian managed the global PDM initiative for a Fortune 500 interiors systems integrator, which included every major auto OEM CAD systems integrated into a single Bill of Material-centric managed environment. Nercesian has over 17 years of experience as a designer, manager and certified instructor for multiple solid and surface design systems.
This article first appeared on the Siemens Digital Industries Software blog at https://blogs.sw.siemens.com/thought-leadership/2016/08/02/how-siemens-plm-implements-digitalization-in-all-industries/