Thought Leadership
Learn from past manufacturing innovation to prepare for the future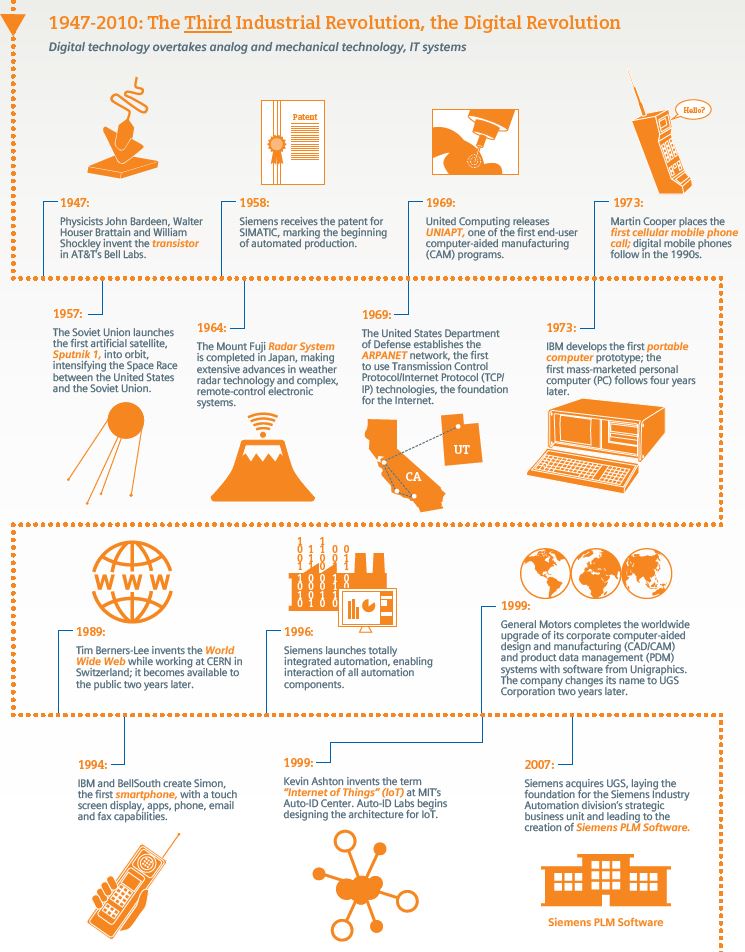 We're in the midst of a fourth Industrial Revolution, and the manufacturing innovation that comes with it is continually bringing new competitors to the market. These companies are implementing digitalization in their business processes, which is giving them the necessary tools to thrive in Industry 4.0.
But most companies are in a much different situation, and if they can't compete in this changing market, their demise could happen quickly. It only takes one disruptive manufacturing innovation to revolutionize entire industries overnight. Companies that have dominated the market for years have the most to lose: since 2000, more than half of the companies in the Fortune 500 have been acquired, gone bankrupt or completely vanished.
Why is this happening, and how did this fiercely competitive market come to be?
To understand where Industry 4.0 fits in a larger context, we look at the most important manufacturing innovation moments in history to see how markets evolved. These disruptive innovations changed entire industries, and they offer a lesson companies will either embrace or learn the hard way: you can't get comfortable, because those that hesitate to innovate will be lost to history.
We've covered the first and second Industrial Revolutions in our series of infographics. Here, we look at the third Industrial Revolution and its unique features: IT systems and digital technology overtaking analog and mechanical technology.
Manufacturing innovation in the third Industrial Revolution: digital technology overtakes analog and mechanical technology, IT systems
This concludes part three of our infographic series on the innovations that led to Industry 4.0. Stay tuned for a full download of our infographic.

Tell us: What was the most important manufacturing innovation in the third Industrial Revolution?
This article first appeared on the Siemens Digital Industries Software blog at https://blogs.sw.siemens.com/thought-leadership/2016/07/11/learn-from-past-manufacturing-innovation-to-prepare-for-the-future/