The Luxury of Data Management Tools
With an optimized hull and dynamically adjusting foils that enable greater efficiency over a wider range of speeds, it's a boat designed for both performance and comfort. The Princess Yachts R35 was made possible by BAR Technologies, which uses our data management tools and processes when designing an America's Cup racing yacht.
BAR Technologies is now offering its unique expertise to customers across the marine industry.
Princess Yachts first approached BAR Technologies with the aim of creating a completely new design that would attract people who had not previously considered buying a boat. The new design was to be an entry-level purchase: a day boat that was exciting yet easy to drive. Paul Mackenzie, director of product development at Princess Yachts, explains: "We have a very high percentage of return customers and once they are in the Princess family they tend to move up our range, so introductory boats have always been important. However, most people who buy a Princess are already boat enthusiasts. We were looking to expand our potential market, closing the gap between the boat owner and car owner, with a product that could be positioned alongside a supercar."
The integrated virtual environment at BAR Technologies uses solutions from Siemens Digital Industries Software. These include NX™ software for product design, Teamcenter® software for data management and the Simcenter™ software portfolio, which includes Simcenter™ Nastran® for engineering analysis and Simcenter STAR-CCM+® software for computational fluid dynamics (CFD) analysis.
Collaborating with precision
Pininfarina, the Italian company known for luxury automotive design, styled the exterior, producing surfaces that BAR Technologies parameterized using NX. The Princess Yachts team, which also used NX, designed the internal systems. BAR Technologies' responsibilities included structural engineering, which relied on Simcenter Nastran.
Development depended on extremely close collaboration, with Teamcenter data management tools and the transfer between Princess Yachts and BAR Technologies. The data sharing integrated complex electrical and mechanical fit-out such as the foil components and associated control systems. At the same time, it was imperative to maintain the ergonomic characteristics and luxury feel of a Princess design.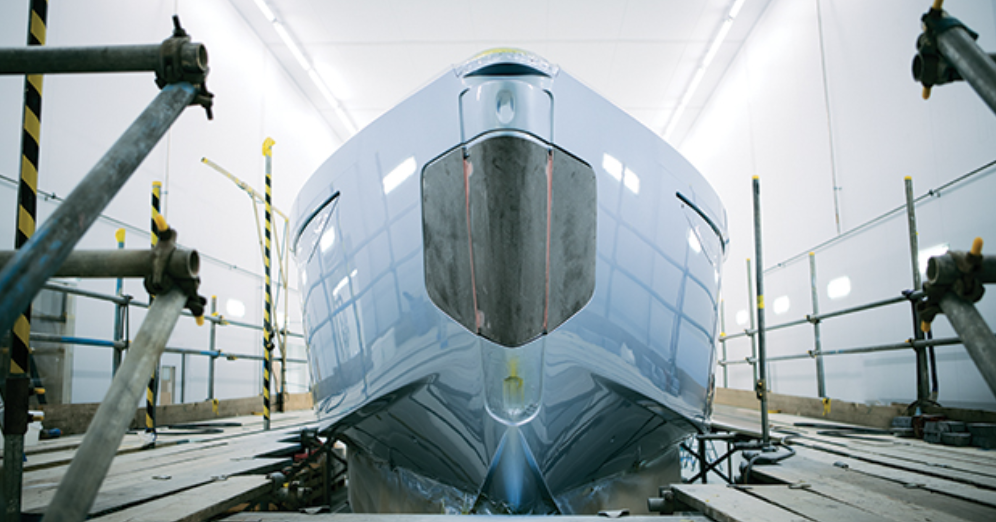 CHALLENGES
Design a completely new class of yacht
Provide an exciting user experience
Ensure stability and safety
KEYS TO SUCCESS
Achieve speedy design-to-manufacture process
Use NX Open scripting to automate workflows
Use Simcenter STAR-CCM+ for extensive CFD optimization
Collaborate effectively through Teamcenter data management
RESULTS
Achieved optimal hull geometry by using automated workflows
Gained up to 30 percent more fuel efficiency at cruising speeds
Enhanced performance, seakeeping, and comfort
Saved time by simultaneously developing integrated assemblies
Attained accurate manufacturing by using precise geometry
Enabled collaboration between remote teams
Interested in reading the full customer success story about the luxurious side of Data Management tools: BAR Technologies uses Siemens Digital Industries software solutions to create a new class of sport yacht
This article first appeared on the Siemens Digital Industries Software blog at https://blogs.sw.siemens.com/teamcenter/the-luxury-of-data-management-tools/