Is your Cloud PLM secure?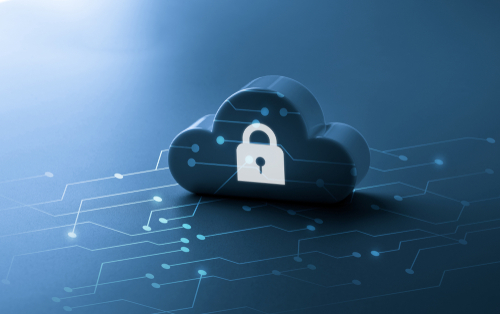 ---
Online safety is a top priority for many companies and individuals around the globe. Raising awareness about information security is the purpose of National Computer Security Day.
However, cybersecurity threats pose challenges everyday.
How Teamcenter X – a secure Cloud PLM – can protect your intellectual property?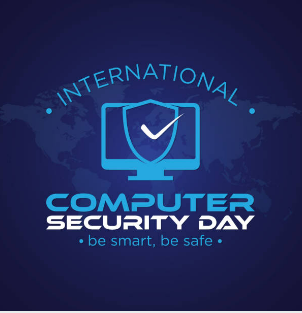 ---
Why security is so important
The Cloud is constantly changing – everything, everywhere. Cyber threats to Cloud environments are on the rise and no organization is completely safe. The ever-increasing security risks are driving the demand for protecting valuable the data assets.
Today, instant-on PLM such as Teamcenter X on the Cloud has become a must-have for businesses to securely store and manage their proprietary product data throughout the product lifecycle.
This includes IP – intellectual property, such as:
✅ CAD designs
✅ Materials
✅ Tooling
These are of the utmost importance to business and calls for the highest level of security.
Cloud PLM software security
Understand the security risk posed by internal and external cyber threats and measures to mitigate those. Utilize Teamcenter X on the Cloud to minimize these risks.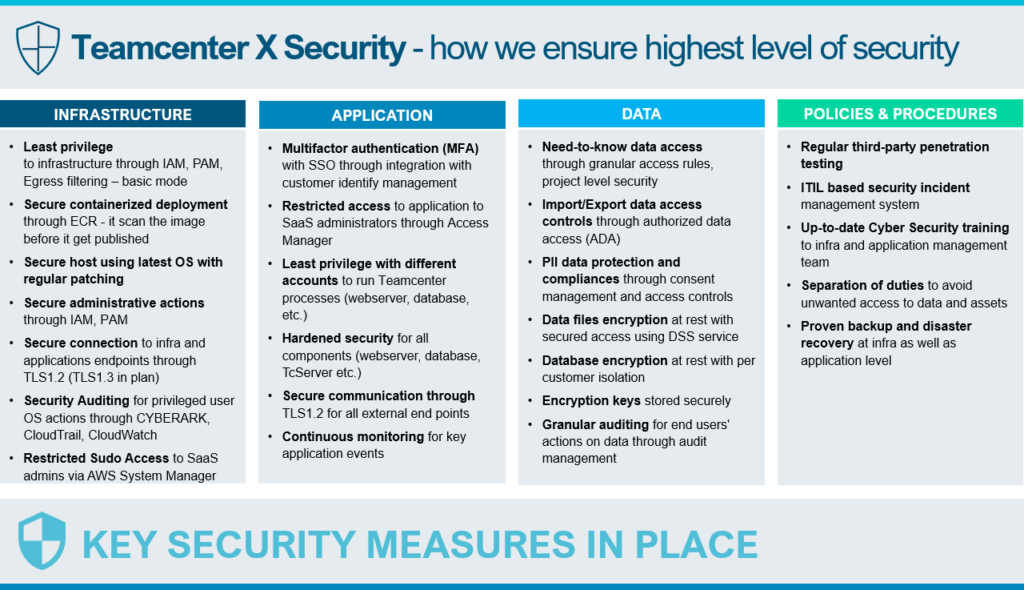 Benefits:
✔ Industry-leading security controls
✔ Improved governance
✔ Better compliance to safeguard intellectual property
✔ Privacy policies with best practices
Ensure the highest level of security for your data. Mitigate the legal, financial, and business risks of non-compliance or insecure practices.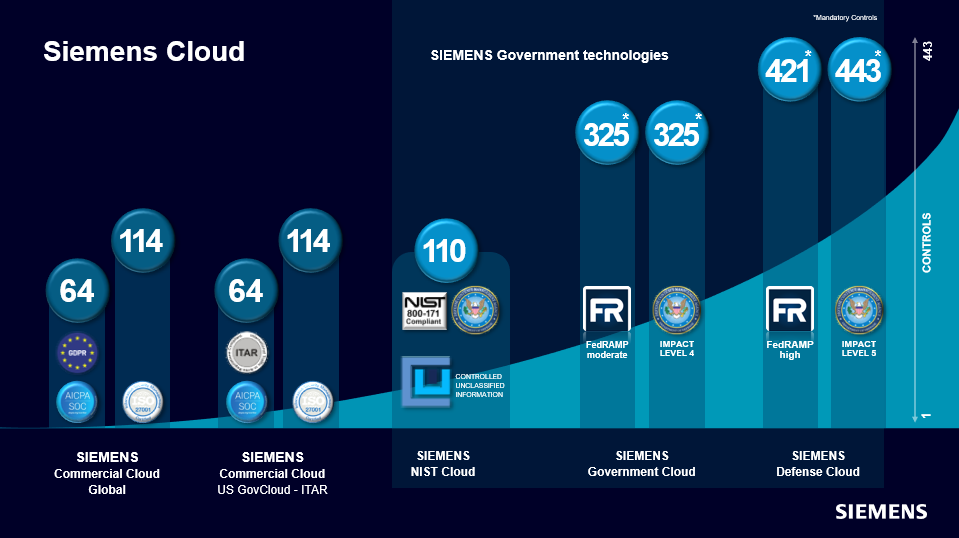 Pictured above are deployment scenarios and the number of security controls implemented. Siemens commercial and ITAR Cloud deployment has 64 security controls for SOC in place and 372 security controls implemented to achieve ISO 27001 compliance.
Teamcenter X supports up to 443 security controls
Siemens NIST Cloud deployment has 110+ security controls in place.
Siemens Defense Cloud FedRAMP deployment has 421 security controls and DoD and IL5 environment has 443 security controls.
Paired with security by design and standard-exceeding controls, Teamcenter X is the secure Cloud PLM system for your business.
This article first appeared on the Siemens Digital Industries Software blog at https://blogs.sw.siemens.com/teamcenter/secure-cloud-plm-teamcenter/