Podcasts
Future Car Podcast with Ed Bernardon | Best of 2022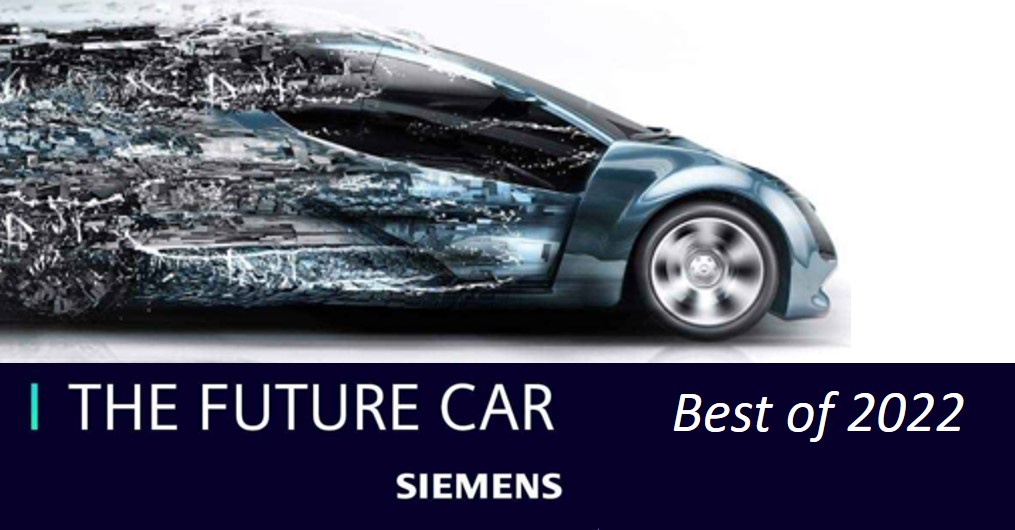 From Boston Dynamics dancing robots to autonomous shuttles
Expanding what is humanly possible
Past years have seen technology developing at an accelerated rate and the year 2022 was no different. The stuff of movies and science fiction is quickly becoming a reality, like flying cars, robots, and autonomous vehicles, just to name a few; all of which we covered on the Future Car podcast last year.
To commemorate 2022, we created a special episode dedicated to last year's best Future Car bits.
Today, you'll hear from three of our most listened-to guests of 2022, from whom you've learned about the future of technology and what they're currently doing to make it a reality: Siemens' CEO Barbara Humpton, Chief Strategy Officer at Boston Dynamics, Marc Theermann, and NEVS' VP of Mobility Solutions Felix Andlauer.
Be sure to listen until the very end of the episode to hear exciting news about Future Car's first 2023 guest.
What You'll Learn in this Episode:
The three fundamental problems autonomous vehicles should solve (02:42)
Privacy within autonomous ridesharing (05:24)
The importance of using a user-centric holistic approach to designing NEVS' autonomous vehicles (09:10)
Why we should care about the Internet of Things (12:31)
What Siemens is doing to help with the infrastructure (13:45)
Why children should play video games (20:48)
How will robots enrich our lives (23:41)
The different perceptions about robots (29:19)
The current market demand for robots (31:32)
Ed Bernardon: Past years have seen technology developing at an accelerated rate and the year 2022 was no different. The stuff of movies and science fiction is quickly becoming a reality, like flying cars, robots, autonomous vehicles, just to name a few; all of which we covered on the Future Car podcast last year.
Ed Bernardon: Yes, 2022 brought an incredible line-up of guests to the show. We talked fiber optic sensing roadways, race car design and driving, dancing robots, flying cars, human centric design, and robocops… The list goes on. So, to commemorate 2022, we created a special episode, dedicated to the best Future Car bits from '22.
Ed Bernardon: Siemens' CEO Barbara Humpton, Chief Strategy Officer at Boston Dynamics, Marc Theermann, and  NEVS' VP of Mobility Solutions Felix Andlauer, all took the time to join us on the Future Car podcast to discuss the future of technology and what they're currently doing to make it reality. Barbara and I discussed how to leverage connectivity to build a safer, more resilient world as well as her recent visit to the White House to meet president Biden where she described how Siemens efforts are aligning with national priorities. Barbara shared wisdom on what she hopes for the future of technology and what advice she has for those wishing to pursue a career in technology. Marc came on the show to discuss the latest innovations coming out of Boston Dynamics and why he thinks robots can enrich our everyday lives. He shares his vision of how robots fit into society, a convincing argument for those who share trepidation about robots and AI. Finally, Felix and I discussed the future of autonomous vehicles and why he thinks NEVS has carved out a niche in the market for a unique way to provide autonomous vehicle services. Felix described how he believes autonomous vehicles address issues connected to environmentalism, available land space, congestion, while maintaining the privacy we all want while traveling in NEVS' all-encompassing autonomous mobility service-based approach.
Ed Bernardon: Be sure to listen until the very end of the episode to hear exciting news about Future Car's first 2023 guest. 
Ed Bernardon: If you take a step back, because there's been all this hype about autonomous cars, what is the problem? Or why is it we need autonomous cars? What's the problem that autonomous cars should really be solving, in your opinion?
Felix Andlauer: Again, if you would just add autonomy to a privately-owned car, then the problem you can probably solve is while you sit in your car, you can take off the hands of the steering wheel, and we don't think that that's the problem we should use that technology to solve. So we believe that maybe the three fundamental problems that we need to solve in cities are: congestion; the amount of traffic jams we're stuck in; the land area we use for car-related infrastructure — so, mainly parking; and the third one is to transition to electrification is simply not going fast enough. So, we think that with the right business model, autonomous vehicles can actually solve all those three problems.
Ed Bernardon: So, congestion, land area, using as best you can, and then this transition to electrification. How do autonomous vehicles help with those three things? How is NEVS addressing those three issues?
Felix Andlauer: If a vehicle is autonomous and you use a fleet of autonomous vehicles to provide a mobility service, pretty much replacing the privately-owned car with a service, one vehicle can serve a lot more people so you need a lot less parking. In Europe, you normally have four parking lots per car; in the US, this number is even higher. So a lot of land area is used for that. If you have fewer cars that are shared by more people, then you need less space for parking. Then congestion, the main problem is that very often we sit alone in our cars, especially when we drive to work during the traditional rush hour times. And in those times, we need to share rides. And we think that autonomous vehicles can be a great way to improve the overall situation and to enhance ride-sharing, and by doing so, take vehicles off the road, especially during rush hour. The transition to electric vehicles is simply, at the moment, we are already building electric cars as fast as we can, but one electric car is always just replacing one internal combustion engine car. But if one vehicle within an autonomous fleet could replace maybe 5 or 10 cars on the road, then this transition to electrification would go much faster. Of course, always assuming that the autonomous vehicle is electrical.
Ed Bernardon: So, explain how you think one autonomous vehicle could replace 10 cars. How does that equation work?
Felix Andlauer: In general, we use our privately-owned cars 3% to 5% of the time. And 95% to 97% of the time, they're just standing still. If there's a fleet of autonomous vehicles that you can simply use them like Uber. Whenever you need to go somewhere, you call for a vehicle and it picks you up. Then, of course, my mobility need doesn't exactly happen when everyone else's is, so the same vehicle can serve a lot more people by simply running 50% to 60% of the time instead of only 3%.
Ed Bernardon: So, a lot of the time these vehicles are parked, but the number of vehicles that would actually be on the street at a particular time doesn't really change that much unless you can get more people into one vehicle. It sounds like that's the key.
Felix Andlauer: Exactly, and you need to do both. We think that we need to have purpose-built vehicles. So the autonomous vehicles you see driving around mostly, the standard passenger cars with an add-on retrofitted ADS sensor set, those vehicles were built with a customer in mind that knows everyone in that car; they are not built to be shared amongst strangers, people are not comfortable with that. Whereas if you really make custom-built autonomous vehicles, where you focus on providing privacy to every individual passenger, then you can actually create an interior in a vehicle that makes people comfortable sharing. We think that it's a lot about the space in the vehicle that determines if people are willing to share a ride.
Ed Bernardon: A lot of times they'll say, "Oh, I want to take an Uber just for myself. I really don't want to share it." So how do you go about creating this sense of privacy even though you're sharing? Describe your vehicle.
Felix Andlauer: Imagine it has the outer dimension of a normal minivan, so it's about 4.8-4.9 meters. It's a four to six-seater depending on the interior setting. It has these kinds of large swing doors on both sides — so, four individual doors. The interior can transform into different modes. And when it's in private mode, it has four seats in two rows where the interior of the vehicle is divided into four equally sized cells. And between two seats of one row, we always have what we call a privacy wall — it's a dividing wall that can slide up and down, and in privacy mode, it's up. So, it's this kind of semi-transparent wall that you see that someone is sitting behind but you can't, for example, read the other person's screen. And then for every one of those cells, you have an individual door, so if there are already three people in the car and you are the fourth to be picked up, then only your door opens, you get your individual seat where you don't disturb the others and the others don't disturb you. What we're aiming for is the same level of privacy that you would have in your own car but in a shared ride.
Ed Bernardon: We've all been on an airplane, and you sit down and you say, "I don't want to talk to anybody." It would be great in an airplane to have this privacy wall. I guess that's what you're talking about. In other words, the privacy wall goes up and says, "I just want to be by myself. Leave me alone."
Felix Andlauer: You don't even have to be rude, and you do that as an active choice. If you book with just one seat in a vehicle and not the whole vehicle, then it already comes in that setting. So it can automatically adjust itself when you're picked up, the privacy wall is already up so you don't even have to be rude to that other person when the other person starts talking.
Ed Bernardon: An important thing, if you're designing a drill, an autonomous car, or anything in between, is to open up your perception of what it is that you're really trying to do and accomplish. So, tell us a little bit about your system. It's not just a vehicle, an autonomous shuttle, but there are other components. So break down what these components are, what they do, and how they work together.
Felix Andlauer: For us, it was really important to have this user-centric holistic approach to designing the overall service. So, the service, of course, the vehicle itself is a very central part of that. The overall service we've conceptually divided into four parts, it's the vehicle that we call Sango. So we have those Esperanto names for all the components. So, Sango is the blood. Then we develop a fleet management systems that orchestrate the whole service and that takes care of all the back end and communication that we call Koros — the heart that pumps around the blood. Then we develop all the user interfaces — the app. But also any user interface in the vehicle that we call Okulo, the eye. The fourth part is the interface to all digital and physical infrastructure, charging, but also maps, for example, that we call Spinon, the spine. For us, it's super important that even though about 85% of our developers and engineers are working on the vehicle because we think that this will make the largest difference, it's super important that we develop it as a whole and not sub-optimize one subsystem of the whole service.
Ed Bernardon: What's the advantage of designing it as a whole over just designing it separately as just a vehicle?
Felix Andlauer: I think, in general, the problem is that if you're just designing the service, then all you have to work with is existing vehicles and you can try to put those to use. If you only develop the vehicle, then the only thing you can think of as who provides requirements to you is existing services. But if you have those two degrees of freedom to play with at the same time and optimize, there are just a lot of optimized solutions that you wouldn't otherwise find. Maybe as an example, the privacy walls that we have between the passengers at the moment are just big enough to give you that feeling of privacy, but a question we get often is related to female security. As a woman gets on to our service in the evening, and then she has to share the ride with a couple of men in a really confined area and would probably not feel comfortable in that. And if you would try to solve that problem just in the vehicle, then you would have to have really safe dividing walls. Whereas if you look at the whole thing and the whole service, it's clear that these situations mostly occur at nighttime when we don't have full utilization of our fleet anyway, so it's much easier to simply send everyone their individual vehicle even if they just book one seat. And by doing so, let this situation never happen. But this is an optimization that we couldn't find if we just look at the car or just look at the service.
Ed Bernardon: You mentioned earlier that the Internet of Things is a backbone to a lot of this. If you had to give someone a real quick definition, why should I care about the Internet of Things? What exactly is it? And what does Siemens do to help us take advantage of the Internet of Things?
Barbara Humpton: Yeah, why do we care about the Internet of Things? Well, we often want the things we use to be smarter. We often want them to be connected so that we don't have to continuously provide information to disconnected and separate objects. I talk to people all the time who are delighted when they can pull into their driveway and their phone can talk to their home system to turn on the lights, maybe adjust the heat; they can carry their music from their automobile into their home uninterrupted. These are the kinds of connections that have made, as I say, our entertainment life a lot more fun. Now, what about if those same capabilities were used to make the built world around us more resilient, safer? These are the advantages of actually creating an Internet of Things.
Ed Bernardon: You recently met with President Biden. You were at the White House and you were talking about improving and investing in critical infrastructure. Tell us a little bit about that meeting, what you announced there, and what you discussed as far as what Siemens is doing to help with critical infrastructure.
Barbara Humpton: First, I'll share that we, at Siemens, have had a series of meetings with the President as well as members of his administration. The thing that I just keep finding is that what we're working on is incredibly well-aligned with our national priorities right now. Whether it's our colleagues at Healthineers, who are working on creating a world free of the fear of cancer, getting them connected with the White House, a group that's working on the Cancer Moonshot — that's something we can do as a real public service to make sure that we share our know-how with people who are in a position to make big decisions on behalf of citizens of the United States. Likewise, I've been invited in for discussions with some peers in the industry. One roundtable, as you say, was focused-in on what we should be doing next when it comes to legislation to advance some of these priorities. I had the chance to attend with leaders in the automotive community, leaders in various industries including tech, and manufacturers of many different things that are critical parts of our economy. And in a small roundtable of 12 folks, I was amazed at how aligned the opinions were, that the real priority is for us to be focused on a more sustainable and resilient future. We heard from Mary Barra at GM, from Jim Farley at Ford about the work they're doing on the electric vehicle transformation. And that became a theme where it's obvious that we at Siemens have incredible know-how and a lot to offer. As an example, we were already working with Ford to be their partner for the Ford F-150 Lightning. We provided the charging station that supports the system, which includes solar panels that would generate electricity, as well as the truck itself. And when Ford actually rolled out the F-150 Lightning, the announcement said, "A home energy resilience system." So, we know that we're working in this space where the convergence of grids, of buildings, of transportation systems are all coming together.
Barbara Humpton: Well, shortly after this, the President was making his State of the Union address and we had been making sure that members of his administration were familiar with the work we're doing aligned with, as I say, the goals of the administration and the subject of EV charging came up again. Now, we're making an investment in expanding our manufacturing operations in the US, and in particular, Grand Prairie, Texas, and Pomona, California. Across the two sites, putting about $54 million into expanding our operations in those two locations, so that we could increase our production of the switchgear, the electrical components that are required to make the grid capable of meeting the demand for EV charging. Well, the administration was thrilled to see this. A lot of people would say, "54 million dollars — that's not big compared to the bipartisan infrastructure law." But what I heard from Brian Deese, the Head of the National Economic Council, was that the focus that they have on encouraging foreign direct investment in the US was one big factor. As a German company investing in the US, expanding our manufacturing, it's right in line with the things the administration would like to see across the economy. So, we got the invitation to come and actually make our announcement of this investment from the stage with the President. And it was such a thrill. We had representatives from the IBEW, the International Brotherhood of Electrical Workers, who are our staff, both in Grand Prairie and Pomona. We also had their head who works here in the DC area. And we had a member of that union actually get to introduce the President of the United States. It was a fantastic day.
Ed Bernardon: I do want to touch on one more thing about your meeting with President Biden. So, probably before and after you got a little bit of a chance to chit chat with the President. How would you describe him? Does he like to joke around? Is he a serious person? How would you describe the President as a person?
Barbara Humpton: Warm and engaging. I'll share with you that as we were preparing to go on stage for our announcement, we wanted to introduce him to the employee who would be doing the Presidential introduction, and we definitely wanted our employee to feel comfortable and not nervous at all. And it was fun because the President asked him, "Hey, how did you come to join Siemens?" And our employee, Johnny Lee, said, "Breakdancing." The President says, "Excuse me, breakdancing?" And Johnny explained how he would have been in a dance club and he had met someone who worked for Siemens who said, "Hey, you'd be a great talent in our organization." Lo and behold, he joined the union and he has had a fantastic career progression in the time he has been with us. Well, the President immediately just responded with, "You know, my wife's a dancer, too." Somehow the President finds common ground with each of us as individuals. One other quick story I'll share with you. We really were thrilled to be able to take the podium and have a chance to share our message as we made the announcement of our investment in the US, and we ended the comments with a real focus on people, the idea that a lot of people are afraid of automation, that maybe robots are coming to take over our jobs. And what I love to share with people is nothing could be further from the truth. The idea that investments in technology are actually elevating the role of the human in the loop is really our main message. And I shared that, that day, from the stage. And when I went back and took my place next to the President for him to be introduced next, he leaned over and said, "You know, it doesn't sound scary when you talk about it that way." I love that feedback. He's truly interested in the things that individuals in this country are able to do, the innovation we're bringing to the table, and then engaging with us in ways that just might not be evident in what you see reported on the evening news.
Barbara Humpton: Well, ok let's start with this. I'll be at some public setting and someone in the audience will stand up and say, "Hey, I have a child in high school getting ready to go to college, what should I advise them to study if they want to have a future in the technology that you're working on?" And I say, "Encourage them to play video games."
Ed Bernardon: Oh, really? Do you play video games?
Barbara Humpton: I don't, and I never did.
Ed Bernardon: Wow, you must take your own advice then. You have to start playing them.
Barbara Humpton: Perhaps, but here's why I give this advice, Ed. When I came to Siemens and I started to learn about the tools of manufacturing, when I saw the work of my colleagues in Digital Industries Software and saw that what they were doing is in essence — I'll put it this way, imagine encapsulating the history of mathematics and engineering into tools that can be intuitively operated by people in a way that more and more is like playing a video game. And think about it, our kids who are playing Minecraft today; they're working together, they've got an objective, they're trying to build something, they know what materials they have to use, sometimes they can invent new materials, sometimes they can collaborate with others to put objects together. Frankly, this is exactly what engineering in one of our modern environments looks like. Imagine this future where instead of having to work through all of the mathematics from the ground up, starting with grid paper and a slide rule — the way we had to when I was coming up as a lass — imagine being able to click into catalogs of already designed parts and actually just reassembling those in a new and different way. Maybe, yes, inventing a few things, or maybe even turning the problem over to the computer and saying, "You design this part for me. Here are my requirements: I need it to be this strong, weigh less than this, and be this big. Now, go tell me what's the optimal design." The software today will handle all those kinds of things. Hence, my statement that while, of course, we'll always need people to go off and study electrical engineering, mechanical engineering, and advance the underlying disciplines that are encapsulated in these tools, we're going to need a huge cadre of people who just know how to use them and enjoy the fun of interacting with our computer systems in this very game-way — gamified, is that the right word? — that actually is going to make work feel a lot more like fun.
Ed Bernardon: So, you stated that you've had a lifelong ambition to develop companion robots that are lovable creatures that enrich our everyday lives. So, how do you see robots enriching our everyday lives?
Marc Theermann: So, that is my lifelong ambition, and that's certainly one of the reasons that I started working at Boston Dynamics. At the moment, we are building industrial robots. So, I want to be clear that our mission at Boston Dynamics is to build industrial robots. But I think it's true that from a mechanical and hardware standpoint, we are probably the furthest along when it comes to mobile robots. And you will notice that if you drive one of our robots manually, if you've ever driven a remote-controlled car, you know that you have to be very precise, otherwise, the remote-controlled car drives into the wall. If you're driving Spot, you cannot drive Spot into a wall because he's always in semi-autonomous mode, meaning you tell the robot the rough direction that you want him to walk in, and he will walk in that direction. And if there's a staircase in between you and the end goal, then he will walk up the stairs without you doing anything specific. So, our robots are very advanced in terms of their hardware, and they're becoming very advanced in terms of their autonomy software. And both of those things are sort of foundational capabilities that you would need for a robot that lives in your home, and might be a companion robot. And we might be a decade or two away from that really happening. But the truth is almost 20 million consumers already have mobile robots in their home in the form of vacuum cleaners and lawnmowers. So, I think there is a consumer interest for allowing robots into their daily lives. But when I say "loveable creatures and companions," specifically, I'm worried about an aging population in the larger cities that is really very lonely. And surely it would be better if they purchased a dog or cat as companionship, but that might not be allowed in many of the metropolises — in Seoul, in Shanghai, in Tokyo, in Berlin. So, if you can't have a real pet and you are lonely, then in the future, I think robotic companions could play a very big role in letting you communicate with the rest of the world in a way that is intuitive and easy to do. As you get older, sometimes the newest technology is not that easy. I for myself cannot even operate my TV anymore.
Ed Bernardon: You need three remotes to get it to do what you want.
Marc Theermann: Yeah, you need three remotes. You press one wrong button and you don't know what to do anymore. So, I think that we're at the very beginning where all of a sudden we can talk to our computers, we can communicate with our computers. And if they could communicate back to us in an intuitive way that is packaged in a hardware that is lovable and interesting, I think that would be a game-changer.
Ed Bernardon: You've said so many interesting things here, when you bring them all together, I think it starts to create this companion robot. One of the first things you said was unlike a little robot RC car, you don't have to tell Spot "left leg on the first step, other leg on the next." You say, "Hey, go up the stairs." It knows how to handle the low-level things. You can give it intention or direction. And the first time we met we were at the Indy Autonomous Challenge – it was an autonomous car race – and afterwards, there was a dinner. And you brought Spot in, and everyone was standing around having their drinks and their snacks, and Spot would go up to people, and it truly seemed like it was a little dog with a motion that was responding to you with the cute little head moving. Are those types of moves built-in, like, "Hey, give me that cute little head look so someone will want to pat me." I'm sure it has its industrial applications. But it does start to have that bit of emotional connection with the people that are around it.
Marc Theermann: So, it's interesting. We were trying to build a robot that can go anywhere where a human can go. And it turns out that evolution headed right, and that legs are particularly a good way to get around. And so, you end up with a form factor that has four legs. And then, already, you're starting to look a little bit like a dog. And our industrial designers have really created a robot that, I think, is beautiful. But also, the form language really doesn't say "cute and cuddly." The form language says, "Hey, this is a power tool." Just the way that you wouldn't think about using a screwdriver to screw a screw into a wall; these days, you would use a power tool. The same is true here. But you're right that the anthropomorphism in this robot, meaning the human projecting human emotions into this machine are particularly strong. And then if you pose him a certain way, then it gets even stronger. And evolution gave us the core design. We are turning up the volume a little bit more these days on this anthropomorphism because we want humans to be excited about this robot as a tool. And so, we think that there's an amazing opportunity in front of us, for humans to accept robots into their daily lives, especially at work. And so we're turning up the volume on the cuteness factor a little bit to facilitate that.
Ed Bernardon: You mentioned you're turning up this emotional side of the robots. But emotion can take a lot of different paths right. I've watched some of your videos, like the "Do you love?" video where they're dancing and doing all that. And I think "Oh, my goodness, that's exciting." But there's some people that say, "Oh, my goodness, I think they're going too far. These robots are becoming more like people, maybe they're going to take over the world or who knows what." So, there is a little bit of both of those sides. How do you see that affecting what you do or how you present your robots?
Marc Theermann: What I find so fascinating, Ed, is that in North America and parts of Europe, the fictional narrative around robots is pretty dark and pessimistic – starting with Frankenstein over Terminator to Black Mirror, Hollywood is not really helping the situation here. When, in reality, of course, these are tools and not sentient beings, despite the fact that they look like a dog or like a human. So, we're trying hard to let the rest of the planet know that "Look, these are really harmless tools that are here to help and do your job better." What's so fascinating, and maybe not a surprise that we were purchased, or that Hyundai took a controlling interest in our company, because that fictional narrative is not that way in Asia. In South Korea and Japan, people are very excited about robots. There is no negative sentiment. And if you land in Seoul, there's multiple robots in the welcoming area of the airport greeting you. So, I think it's interesting the cultural differences here between North America and Asia.
Ed Bernardon: Why do you think that is? Why such a different attitude in Asia versus Europe and North America, say?
Marc Theermann: I think the fictional narrative was always brighter in Southeast Asia. And so I think that certainly plays a role. People are very technology affine and there's a lot of gadget freaks over there. I count myself among them, so I'm using the term lovingly. That makes a big difference.
Ed Bernardon: You mentioned you were on a listening tour to assess where different market verticals are headed, trying to assess the needs for the marketplace. Can you give us any surprises or anything interesting that you've found so far on your tour? So, what the market out there really wants with robots?
Marc Theermann: It has changed over the last couple of months from us going into meetings and people saying, "Oh, that's a cute robot, can you let it dance?" To people saying, "Hey, I get that you have very strong autonomy features, and that this robot can autonomously roam the halls of my manufacturing environment. While it does that, can it do inspections of my machinery? Could it listen to a pump? And can it look with a thermal imaging camera at an electrical panel? And can it zoom into an old-fashioned gauge to read the pressure? Can it then upload all that information into the cloud, where machine learning can then detect anomalies, and then you can tell me, 'Hey, this pump sounds different than it sounded yesterday, maybe it's about to break.' Or 'this electrical panel is hotter than it should be, maybe have a human take a look at it.'" So, we think that our robot can play a strong role in dynamic sensing, meaning bringing the sensor to the asset and letting our clients look into the future a little bit, because the robot sees things that humans don't see, and the robot does it with an unbelievable amount of repeatability and standardization. And that lets our clients look into the future.
Ed Bernardon: A big thank you to everyone who listened in to our 2022 Future Car episodes. And I think you are going to love an equally spectacular 2023! In fact, get ready for this year's first podcast episode with our guest that's a Library of Congress living legend, a GQ coolest athlete, a Pixar movie star, not to mention a F1, Indy and Daytona champion. We are starting this year off with a bang and a vroom, so see you next week on the Future Car podcast!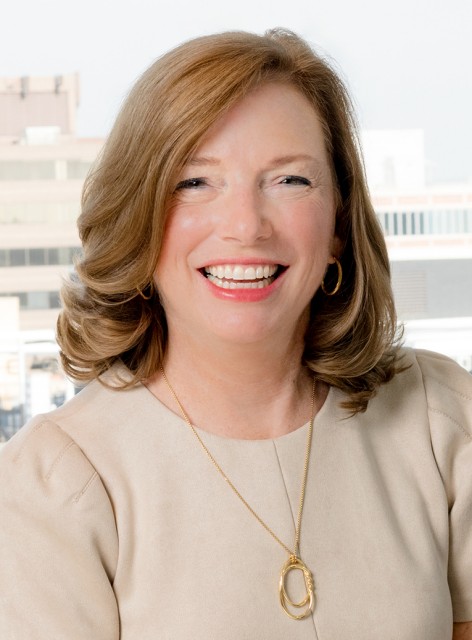 Barbara Humpton, President and CEO, Siemens Corporation
President and CEO of Siemens Corporation, where she guides the company's strategy and engagement in serving the company's largest market, the USA. She views the true purpose of technology as expanding what's humanly possible, passionate about diversity, STEM education and worklife blend honoring her priorities at Siemens and as a grandmother. Prior to joining Siemens, she served as a vice president at Booz Allen Hamilton responsible for program performance and new business development for technology consulting. Earlier, she was a vice president at Lockheed Martin Corporation with responsibility for Biometrics Programs, Border and Transportation Security and Critical Infrastructure Protection. Humpton is a graduate of Wake Forest University with a bachelor's degree in mathematics.
Felix Andlauer, VP Mobility Solutions at NEVS
Felix Andlauer studied mechanical engineering in Munich and Gothenburg. From 2007 he worked with renewable energy in a variety of positions combining technical, business development and leadership tasks. In 2018 he joined NEVS as project manager for the newly started mobility ecosystem development project PONS. Since May 2021 he has been VP Mobility Solutions at NEVS.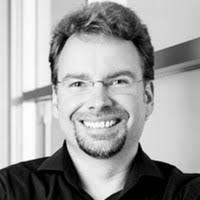 Marc Theermann – CSO Boston Dynamics
In his role as Chief Strategy Officer, Theermann oversees development and implementation of Boston Dynamics' commercialization strategy and is responsible for product, marketing, shareholder management, and business development functions.  He joins Boston Dynamics from Google, where he was responsible for cross-product strategy and has more than two decades of experience working with high-growth companies, including PlaceIQ, AdMeld, which (sold to Google $400M), and Millennial Media  (sold to AOL/Verizon $250M). He holds an MBA  from Northeastern University, and Masters in International Management from Thunderbird. 
Ed Bernardon, Vice President Strategic Automotive Initiatives – Host
Ed is currently VP Strategic Automotive Initiatives at Siemens Digital Industries Software. Responsibilities include strategic planning and business development in areas of design of autonomous/connected vehicles, lightweight automotive structures and interiors. He is also responsible for Future Car thought leadership which includes hosting the Future Car Podcast and development of cross divisional projects. Previously he was a founding member of VISTAGY that developed light-weight structure and automotive interior design software acquired by Siemens in 2011, he previously directed the Automation and Design Technology Group at MIT Draper Laboratory.  Ed holds an M.S. in mechanical engineering from MIT, B.S. in mechanical engineering from Purdue, and MBA from Butler.
If you like this Podcast, you might also like: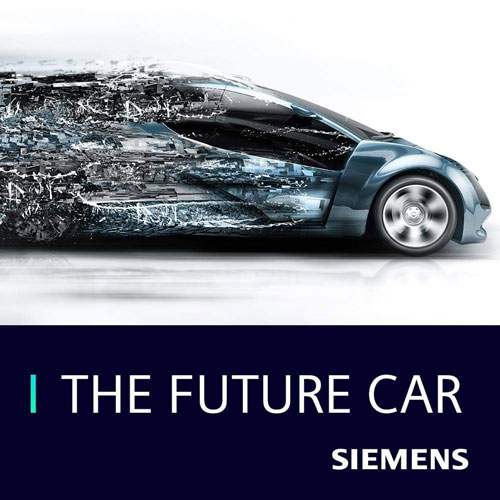 The Future Car Podcast
Transportation plays a big part in our everyday life and with autonomous and electric cars, micro-mobility and air taxis to name a few, mobility is changing at a rate never before seen. On the Siemens Future Car Podcast we interview industry leaders creating our transportation future to inform our listeners in an entertaining way about the evolving mobility landscape and the people that are helping us realize it. Guests range from C-Level OEM executives, mobility startup founders/CEO's, pioneers in AI law, Formula 1 drivers and engineers, Smart Cities architects, government regulators and many more. Tune in to learn what will be in your mobility future.
Listen on:
This article first appeared on the Siemens Digital Industries Software blog at https://blogs.sw.siemens.com/podcasts/the-future-car/future-car-podcast-with-ed-bernardon-best-of-2022/