TOPIC SPOTLIGHT: Planning and Scheduling with experts from National Oilwell Varco and PAC Worldwide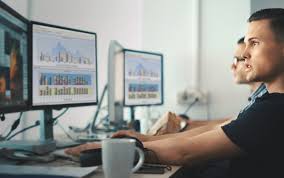 TOPIC SPOTLIGHT: Advanced Planning and Scheduling, with experts from National Oilwell Varco, PAC Worldwide, and SNIC Solutions
Siemens PLM Connection Americans – Phoenix, Arizona, USA – June 4 – 7 2018
Mon 4th June, 4.00-4.45pm
Tue 5th June, 4.00-4.50pm
Advanced Planning and Scheduling Topics
Join us to hear case studies and expert panels on Advanced Planning and Scheduling (APS). Chetan Chimate from National Oilwell Varco, a worldwide leader in the design, manufacture and sale of equipment and components used in oil and gas drilling and production operations, will discuss the challenges of predicting the effect of changes and reacting quickly in a remanufacturing environment. NOV selected SIMATIC IT Preactor APS as their corporate capacitated scheduling system that generates good feasible schedules and is integrated with ERP.


You will also learn from Siemens experts how to establish a roadmap for a more flexible and efficient operation, get the best performance from your capital investments, leverage electronic manufacturing intelligence (EMI), identify your production pain points and maximizing production efficiency to deliver products on time.


An expert panel will also weigh in on the application of APS. The panel will include Nikhil Joshi, CEO of SNIC Solutions, Chetan Chimate of National Oilwell Varco, Jason Lisakowsky from PAC Worldwide and other Siemens experts.


Come with your own operations challenges and leave with a roadmap to a more flexible and efficient operation.
Hear it live! Join us at PLM Connection Americas!
Register Today.
This article first appeared on the Siemens Digital Industries Software blog at https://blogs.sw.siemens.com/opcenter/topic-spotlight-planning-and-scheduling-with-experts-from-national-oilwell-varco-and-pac-worldwide/