Products
NOW AVAILABLE: Camstar Semiconductor Suite v7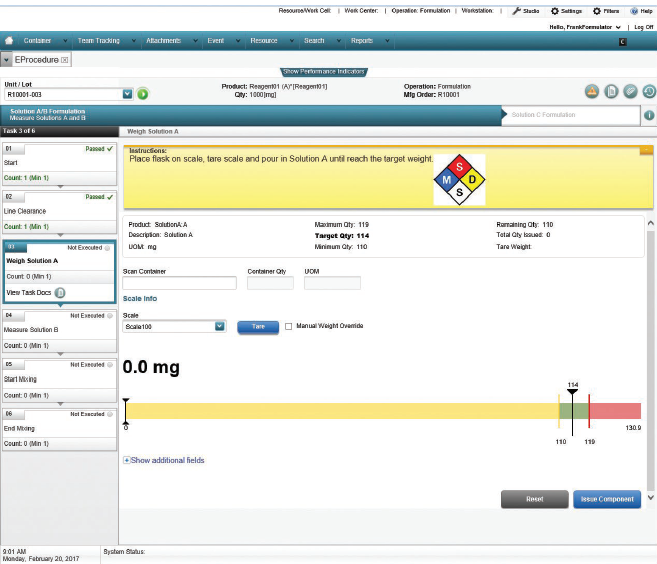 We are excited to announce the latest version of the Camstar™ Semiconductor Suite has been released! Version 7 is now available, delivering new capabilities for chemical processing and greater manufacturing control, flexibility and efficiency.
Camstar Semiconductor Suite is a comprehensive manufacturing execution system (MES) that enables both wafer fabrication factories and assembly and test factories to meet traceability requirements, control production and integrate the shop floor into their enterprise resource planning (ERP) system and extended enterprise. Camstar Semiconductor Suite addresses your needs with a configurable, scalable and modular platform for semiconductor production.
Camstar Semiconductor Suite v7 now delivers:



The ability to execute batch processing for chemicals




Greater visibility into process and equipment performance




Easier and faster selection of recipes




Greater control over recipe and tool verifications




The ability to perform multiple test steps or multiple tests on a lot




Greater control and flexibility for product bill of materials (BOM) utilization during processing




Extended check sheet capability for process types.



Already using the Camstar Semiconductor Suite? See what's new in v7.
Want to learn more? If your vision is to become a top-tier manufacturer, you must realize rapid change, lean manufacturing, consistent quality output, rapid new product introduction (NPI) – ultimately delivering higher profit margins. The Camstar Semiconductor Suite is the cornerstone of operational excellence, integrating with enterprise resource planning (ERP), product lifecycle management (PLM), software configuration management (SCM), customer relationship management (CRM) and the shop floor to complete the technology infrastructure for Semiconductor manufacturing. Camstar solutions are architected for global use, providing real-time control worldwide, and the ability to successfully conduct mission-critical operations. Find out more.
This article first appeared on the Siemens Digital Industries Software blog at https://blogs.sw.siemens.com/opcenter/now-available-camstar-semiconductor-suite-v7/