Products
AVAILABLE NOW! Opcenter Execution Process 4.0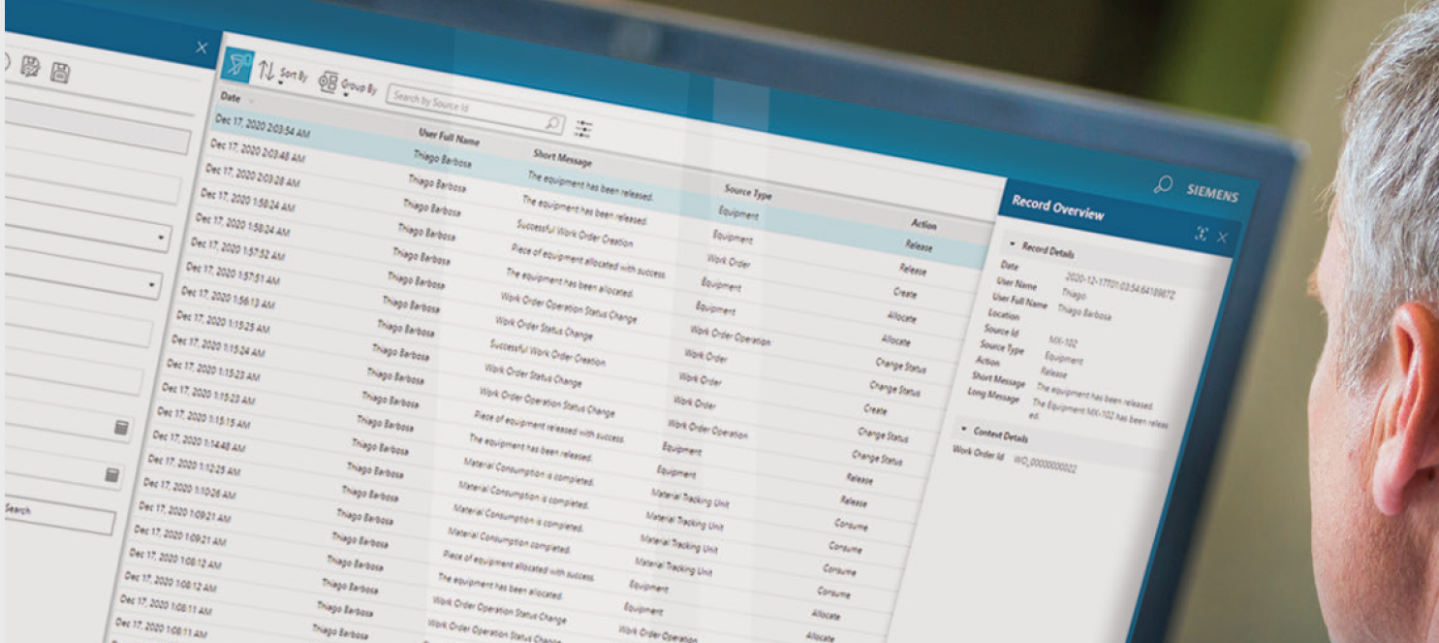 A new version of our MES for Process Industries is available: Opcenter Execution Process 4.0.
Enabling process-driven manufacturing through a scalable approach
This new release brings valuable engineering enhancements to facilitate the design and management of recipes and parameters. Using the new parameter catalog, process engineers can centralize parameter management in a single page, re-using the parameters across various engineering entities such as work masters, work master operations and process definitions. The parameters defined at the work master and work order level have new advanced features such as scalable limits, tolerances and target values that can be retrieved directly from the parameter catalog, making it ideal for the management of cross-operation parameters. The new parameter binding approach is based on identifier and type, making it easier to handle parameters between engineering entities, since it is no longer necessary to define a hard link. The work master design is facilitated by the ability to copy an existing operation from a different work master, with the option to choose which specifications to copy, including parameters, materials and equipment.
Opcenter Execution Process 4.0 brings you the following benefits:
Provides visibility and synchronization with all manufacturing operations
Facilitates native orchestration of heterogeneous activities
Delivers full traceability of operations and materials
Facilitates sampling and quality control integrated with Opcenter RD&L
Supports multiple versions of SIMATIC BATCH software
This is possible thanks to features such as:
Parameters catalog
Advanced work master/work order parameter management
Easy parameter binding
Re-use of existing work master operations
Traceability
Opcenter RD&L and Opcenter Execution Process information exchange
Enhancements for material preparation and consumption
Enhancements for integrating SIMATIC BATCH
Label printing
Already using Opcenter Execution Process? See what's new in version 4.0
Want to learn more? Using Opcenter Execution Process as a MOM platform enables seamless integration with scheduling, quality, and manufacturing intelligence, which delivers interactive dashboards for analysis of production data. For New Product Development & Introduction, Opcenter Execution Process enables the transformation of recipes from "generic" specifications to detailed "master" instructions, ready for order scheduling and execution. Find out more about Opcenter Execution Process
This article first appeared on the Siemens Digital Industries Software blog at https://blogs.sw.siemens.com/opcenter/available-now-opcenter-execution-process-4-0/