Photorealistic Rendering with a CAD System: That's how we see it.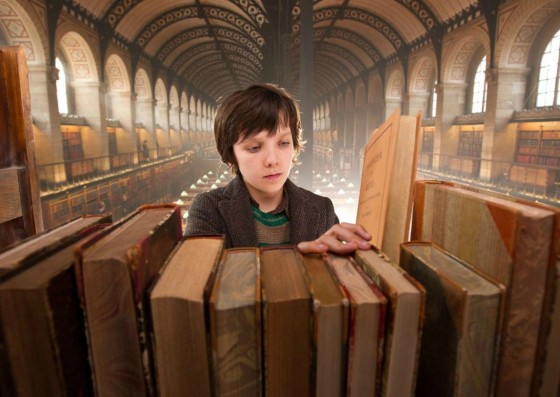 I have to admit, I'm a nut for classic films: black & white, made before 1950, even silent films. I stumbled on to Buster Keaton's silent classic, "The General", at the Los Angeles Conservancy's "Last Remaining Seats" program, a film series helping to preserve historic movie palaces in downtown Los Angeles. I was skeptical. Silent film, even to a classic film buff, seemed like it would be a chance to eat some popcorn then take a little nap. On the contrary; not only was it really sentimental and sweet, as you might expect with a 1926 movie, but it was funny and even downright exciting, especially if you consider there were basically no special effects in it. That's Buster jumping around on a train. That's the train doing its own stunts.
But more than just a fun evening at The Orpheum—the community of the audience, the live orchestra to accompany the movie—my experience with "The General" piqued my interest in the history of films and filmmaking. How amazing it must have been to see the significant strides in movie technology, from still photographs to moving pictures at the turn of the 20th century; from silent movies to "talkies" in the late 1920s, at the time of "The General." Color processing techniques like film tinting have been around from the inception, but were extremely expensive to produce. The transition from black & white to color film as the standard form was much slower, taking place over 50 years.
And now today, you and I are seeing the move to digital cinematography and the next transition: from 2D to 3D film. 3D techniques, like color, have been around since the start. In the 1950's, 3D films gained popularity with the introduction of new 3D techniques. Films tended to be gimmicky: Lions leaping out at you. Newer cinematic techniques competing for TV eyes caused the trend to fade. The resurgence of 3D films in the 1980's was not without its critics. 2D film techniques already produce depth effects through lighting and shadows, resolution, color. Why bother?
In the last decade movies in which depth is an integral cinematic component are changing the 3D landscape. My favorite of these is "Hugo", a film based on the 550 page picture book, The Invention of Hugo Cabret, by Brian Selznick about a boy, automata and Georges Méliès, the filmmaker considered to be the father of special effects. "Hugo" seems to be a strange combination of technology and film history. But in the end, "Hugo" honors the book's visual storytelling. "Hugo" was designed to be filmed in 3D, uncharacteristically directed by Martin Scorsese, better known for his gangster movies. As Scorsese explains his decision to use 3D,
"We are in 3D. We see in 3D. So why not?"
"I want to use 3D as another storytelling element."
Nothing is thrown at you in "Hugo" (OK, maybe one train). 3D is employed as a subtle contribution to scene composition, focus on characters, and balance.
So what the heck do 3D filmmaking, classic films, and great directors from the silent and modern eras have to do with NX rendering? Of course, just as with filmmaking, we're witnessing technological advances, in this case advances that impact CAD display. But consider the parallel between the continued pursuit of realism in films and that of realistic CAD display. In 40 years, CAD visualization has moved past the green wireframe on black displays to…


Colored wireframe display


Shaded display


Scanline, row-by-row photorealistic rendering that takes up to hours


Real-time programmable shader display


Progressive ray traced photorealistic display that takes minutes, seconds or even real-time


When you use NX, consider your display options. You will likely use NX Shaded display or even NX True Shading for a fast visualization of your design while you model, to understand surface contours and get an impression of materials. Maybe you go a step further and use NX Advanced Studio display, using real-time programmable shader technology for an even better representation of materials and lighting. These modes were developed to render fast to give you a real-time experience above realistic display.
From left to right: NX True Shading, Advanced Studio, and Ray Traced Studio Displays
But your customers, colleagues, and even you see real products "photo-realistically." So why not use photorealism to tell the story of your virtual product designs? NX Ray Traced Studio fully-integrated, progressive ray tracing lets you do just that. And in NX 11, the new Iray physically-based rendering engine makes Ray Traced Studio even easier to use. Materials are realistic, right out of the box. You don't need to be a rendering specialist to create renderings. And it's not just to create a pretty picture. It's a powerful communication tool for anyone to use to get an interactive, photorealistic look at your designs. That's how you see it. With the scalability of NX 11 Ray Traced Studio giving you increased performance as you scale CPU and GPU resources, and as computing technology advances, some day you may actually choose to design your products using photorealistic display. That's how we see it.
Maybe at this point you're wondering, well what about 3D display for CAD? That brings us to a blog topic for next time – Stereo, VR (virtual reality) and AR (augmented reality) for CAD…
Patti Longwinter
NX Product Manager | Core Services and Visualization
This article first appeared on the Siemens Digital Industries Software blog at https://blogs.sw.siemens.com/nx-design/photorealistic-rendering-with-a-cad-system-thats-how-we-see-it/