Corporate
NX customer showcase: Stork Turbo Blade BV
This weeks NX customer showcase is Stork Turbo Blade BV.

Stork Turbo Blading BV specializes in producing turbine blades for which high precision, quality and short delivery times determine the success of an order. Based in Sneek, Netherlands, Turbo Blading is part of the Stork Power Services division of the industrial Stork Group. The company caters to a worldwide blade market, supplying OEMs as well as the service and aftermarket sectors.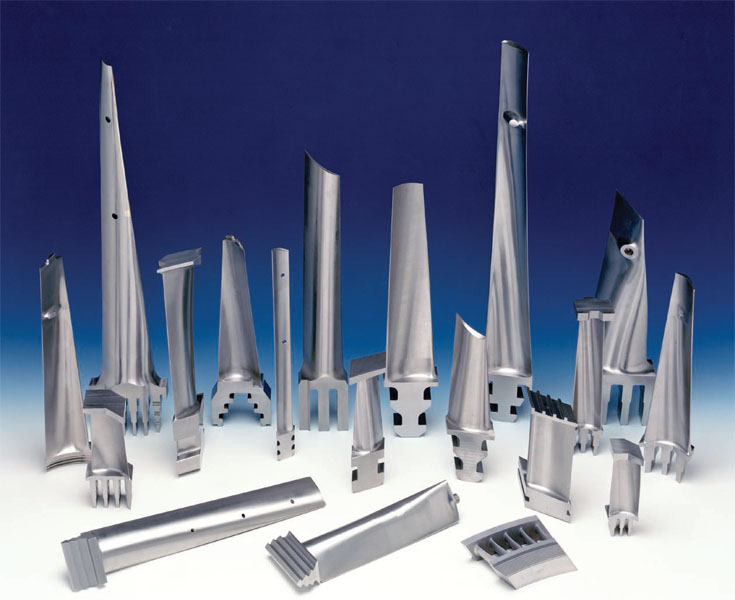 Challenges
"Before NX, we would spend on average three days generating NC paths after an adaptation of the design. Thanks to the integration of NX, this is now done in half an hour."Says Engineering manager, Gerrit Mulder.
"Wear is determined by how they are used. Even water has a destructive effect. The blades of both the stationary and the rotor steps of the turbine sustain damage. This leads to a drop in efficiency while posing a risk that can cause a possible imbalance."
Work usually begins by recording blade damage. This is done to determine which steps in the turbine blades need to be replaced. In three-quarters of the cases, once this has been established, scanning technology is used to determine the exact shape of the blades.Quite often, no drawings of the blades are available.
Solution
"Before NX, we would spend on average three days generating NC paths after an adaptation of the design. Thanks to the integration of NX, this is now done in half an hour. However, time saving is not the only benefit. The risk of errors is lower because the generation of NC paths is almost an automatic process." Says Mulder
After seven years, Mulder remains convinced that the company made the right choice. "Without NX, we would not have been able to offer our current level of service and, as a result, today's business would not be possible. The simplified production process and the fast processing of modifications have led to a faster overall process and higher quality. In short, NX has played a major part in our company's success and will continue to do so."
Read the case study here
Jerry
This article first appeared on the Siemens Digital Industries Software blog at https://blogs.sw.siemens.com/news/nx-customer-showcase-stork-turbo-blade-bv/