Thought Leadership
Article Roundup: Efficient IoT Prototyping, High-Sigma Automotive ICs, 3D-IC Innovation, EDA Growth & Maximizing Digital Twin Value
Taking an IoT edge design from proof-of-concept to prototype
Tech Design Forum
Once an IoT design team has a working proof-of-concept in place, the next step is to move to prototyping. Sticking with the same design infrastructure can help make this move as efficient as possible. ARM DesignStart and Mentor's IoT tool flow offer zero-cost proof-of-concepts, and a seamless transition from proof-of-concept to prototype.
Automotive IC Design Demands Next-Generation High-Sigma Verification
SemiEngineering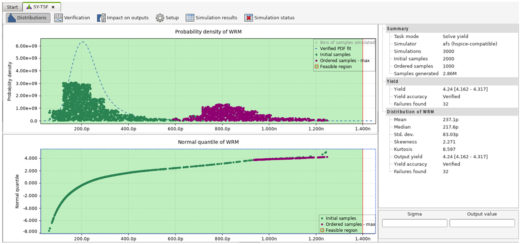 Achieving the necessary sigma levels in automotive IC design is becoming more important as ICs take over safety critical jobs. Traditional Monte Carlo analysis takes billions of simulations to achieve a high sigma level. This article describes advanced high-sigma verification solutions that accelerate the process and achieve necessary levels of quality.
Discontinuities are driving innovation in 3D-IC package design and verification
Chip Scale Review
3D-IC packaging brings together multiple technologies and components into a single package, often from different sources with a range of design tools, database formats, layout styles, and more. These differences can wreak havoc when it comes time to manufacture the design, as it will need to comply with multiple foundry PDKs. Wally Rhines examines new EDA technologies aimed at improving 3D-IC package design by streamlining data transfer between domains.
EDA Grabs Bigger Slice Of Chip Market
SemiEngineering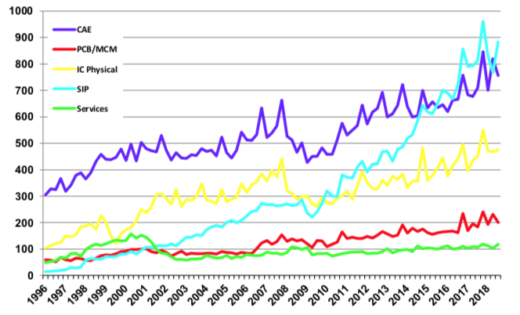 New customers, shifting priorities for existing customers, and technology advances are helping to bolster EDA revenue. EDA consistently captures 2% of semiconductor revenue, but that share may be increasing as automotive manufacturers and suppliers, as well as AI-focused startups invest in IC design tools. This growth is also challenging EDA vendors to address emerging technologies such as photonics, EUV lithography, and more.
Getting the Most Value with a Digital Twin
Engineering.com
Digital twins can help accelerate the development of a new product by simulating its components, debugging processes, and evaluating the product in real-world conditions. Digital twin solutions are quickly being adopted as the cost of implementation becomes more feasible. But, is a digital twin right for your business? This article examines the factors to consider before deciding to adopt a digital twin strategy.
This article first appeared on the Siemens Digital Industries Software blog at https://blogs.sw.siemens.com/expertinsights/2019/02/28/article-roundup-efficient-iot-prototyping-high-sigma-automotive-ics-3d-ic-innovation-eda-growth-maximizing-digital-twin-value/