Article Roundup: CEO Outlook on Chip Industry, Emulation on the Cloud, Chip De-Integration & the Digital Twin
CEO Outlook On Chip Industry 
SemiEngineering

Ed Sperling of Semiconductor Engineering sat down with four industry leaders to discuss the future of the EDA industry including Wally Rhines, president and CEO of Mentor, a Siemens Business; Simon Segars, CEO of Arm; Grant Pierce, CEO of Sonics; and Dean Drako, CEO of IC Manage. This article contains an excerpt of that conversation covering new drivers for the semiconductor market and challenges that lay ahead such as the growing cost of complexity and fabrication of advanced nodes.
Mentor Emulation Platform Now available on Amazon Web Services
SemiWiki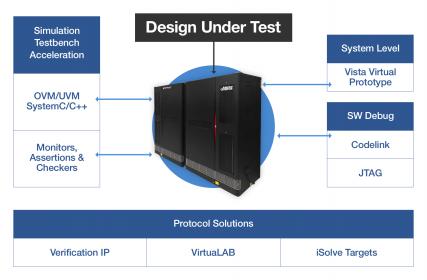 Hardware emulation is now available on the cloud with Mentor's Veloce emulation platform. Emulation on the cloud provides customers with the capacity, uptime, latency and diversity of use models that they require. This significantly lowers the barriers to entry for companies that lack the infrastructure to access emulation via traditional channels.
The Power Of De-Integration
SemiEngineering
Until now, when engineers needed to boost performance or reduce the power consumption of a chip, the popular answer was to integrate more functionality onto a single chip. Today, as Broadcom's VP of Engineering Hooman Moshar said in his keynote at Mentor's User2User conference, power concerns are prompting companies to "de-integrate" their chip designs. As a result, semiconductor design and manufacturing are beginning to split. As some companies push towards new process nodes, an increasing number are focusing on older, more established nodes.
Digital twin – it's not just a buzzword
Connectivity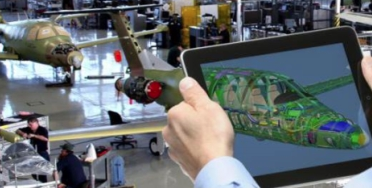 The digital twin empowers companies to innovate in their field while remaining agile enough to respond to and resolve disruption from their competitors. The digital twin holistically represents a product and its production process virtually, and informs this model with real-world sensor data. By doing so, the digital twin enables companies to perform optimizations and identify and resolve problems faster and more accurately.
It's Prime Time for Hardware Emulation in the Cloud
EEWeb
Hardware emulation's speed of execution and full design visibility make it a valuable piece in any company's verification toolbox. The classic emulation use model, where the emulator is owned and operated by the user, however, represents significant upfront cost for small to medium-sized design firms. To address this, Mentor has enabled customers to access emulation resources via the cloud. This provides enhanced flexibility for customers and alleviates the classic financial barriers to entry, particularly for startups and small companies.
This article first appeared on the Siemens Digital Industries Software blog at https://blogs.sw.siemens.com/expertinsights/2018/06/22/article-roundup-ceo-outlook-on-chip-industry-emulation-on-the-cloud-chip-de-integration-the-digital-twin/