Article Roundup: MEMS Sensors for the Edge, Automotive Tools + Services, Pattern Matching and DFM, AI Bugs & IC Design Validation Points
Edge Devices Rely on Intelligent MEMS Based Sensors
SemiWiki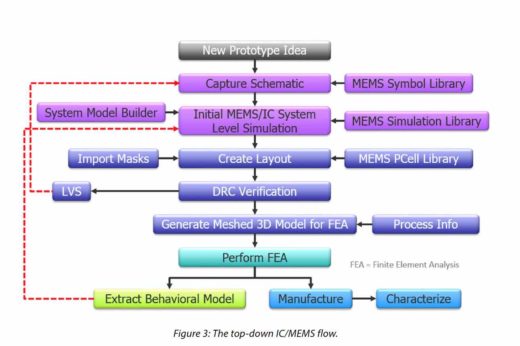 MEMS sensors are a nearly ubiquitous feature of today's telecom, medical, defense, consumer, automotive, industrial, and other intelligent systems. To compete in this market, companies must be able to employ an integrated MEMS and circuit design and simulation environment to create cost-effective advanced combined sensor packages. Mentor's Tanner tools enable the concurrent design of MEMS models and circuit layouts with advanced simulation capabilities to help create the next wave of intelligent systems.
Combining tools and services for evolving automotive design flows
Tech Design Forum
Modern cars are increasingly made up of electrical components, wiring, integrated circuits, and sensors. This trend is causing an evolution in the automotive design flow. EDA design and simulation tools help automotive manufacturers contend with the increasing complexity of their products. Equally important, EDA providers offer design services for electronic hardware and software for the automotive industry.
Combine Pattern Matching with DFM to Optimize Layouts
Electronic Design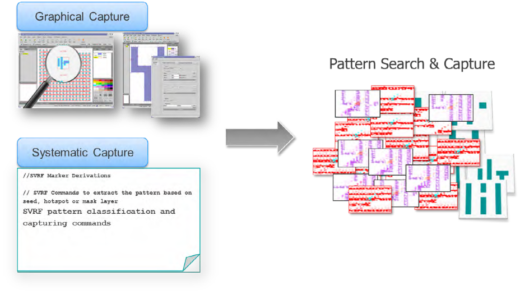 While pattern matching made a name for itself by improving the detection of lithographic hotspots, the technology is used in all physical verification flows, and is also gaining adoption in design-for-manufacturing (DFM) flows. Pattern matching and DFM integration ensures reliable, high-performance, and manufacturable designs before tapeout. This article examines the benefits of pattern matching in DFM, and explains the nuts and bolts of applying the technology.
When AI Goes Awry
SemiEngineering
Artificial intelligence, machine learning, and deep learning will have profound impacts on everything from transportation to medicine, manufacturing, and more. But no clear process exists to identify and fix bugs in AI, ML, and DL systems, nor even what constitutes a "bug". This article covers the challenges of debugging advanced AI systems, and some of the initial approaches being taken to tackle these challenges.
The three critical data validation points in a design flow
Tech Design Forum
When sharing physical design data between databases or converting the data to a new file format, unintended changes can be introduced into the design. Furthermore, IP blocks undergo several iterations during design, creating the potential for design data to become unsynchronized between the various file formats, databases, and teams. This article presents three critical validation tasks that can prevent errors from entering a design.
This article first appeared on the Siemens Digital Industries Software blog at https://blogs.sw.siemens.com/expertinsights/2018/05/11/article-roundup-mems-sensors-for-the-edge-automotive-tools-services-pattern-matching-and-dfm-ai-bugs-ic-design-validation-points/