Thought Leadership
Article Roundup: Race Car Digital Twin, IC Data Mining, Affordable IoT Systems, IC Design Reliability & PCB Thermal Design
Crossing the Finish Line with a Digital Twin
Engineering.com
Team Penske is joining up with Siemens to create a digital twin of their race cars, providing a virtual environment to test engine configurations and predict race results in real time. With access to Siemens' full suite of CAD, CAE, and simulation platforms, the racing team will incorporate real-world sensor data to build complete, virtual copies of their racing machines. With these digital twins, Team Penske will be able to optimize the performance of their cars by innovating new parts and simulating changes without the need for physical prototyping.
Using Data Mining Differently
SemiEngineering
Data mining has been in use in everything from marketing to bitcoin for several years. Chip designers and manufacturers have a growing interest in this trend due to the massive amounts of data produced during chip verification on emulators. Data mining enables engineering teams to quickly identify patterns in the data and drill-down to problems in the design, saving time and cost.
Developing Affordable IoT Systems
SemiWiki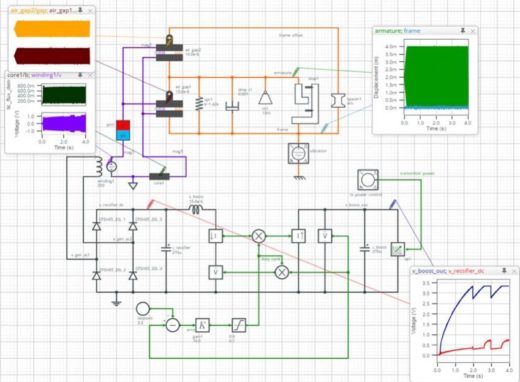 IoT devices and custom SoCs don't often appear in the same sentence. But the emergence of new tools means that custom silicon for IoT applications doesn't have to be expensive. This article explains how companies can achieve high-quality, affordable custom designs by offering cost-saving tips for each step of the development process.
A Reliability Baseline Is Essential For Today's Complex IC Designs
SemiEngineering
Modern IC designs often incorporate pre-existing IP, both from internal and 3rd party sources. In these cases, successful verification requires more than just DRC and LVS rule decks. Rigorous reliability verification processes should be employed to verify reliability, design style consistency, and best practices. Foundry-provided design rule decks and automated reliability verification tools maximize the repeatability and consistency of reliability verification for today's complex IC designs with pre-existing IP.
Streamlining Thermal Design of PCBs
I Connect 007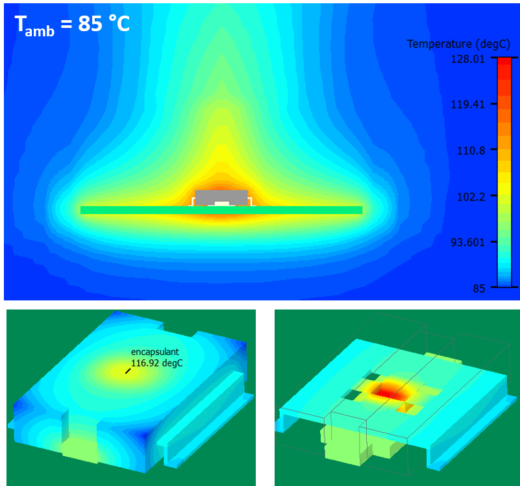 PCB thermal issues are often locked in at the point of selecting and laying out the chip package for the board. This article describes a design flow in which thermal analysis begins earlier with consistent collaboration and feedback between electrical and mechanical engineers to streamline the thermal design process. This collaboration would include package selection and the positioning of components to best use system airflow for cooling.
This article first appeared on the Siemens Digital Industries Software blog at https://blogs.sw.siemens.com/expertinsights/2018/03/22/article-roundup-race-car-digital-twin-ic-data-mining-affordable-iot-systems-ic-design-reliability-pcb-thermal-design/