Top Articles: IoT Security, Autonomous Drive, EMC Analysis, Litho Issues at 7nm, Arm TechCon
IoT Security: Technology Is Only One Part of the Equation
Semiconductor Engineering
   IoT security requires a comprehensive strategy to protect against a variety of breaches – from either software, network, or through hardware. A sound IoT security strategy incorporates the latest technologies, accounts for quality processes, and encompasses both design and throughout the life of the product.
Mentor Prepares Engineers for an Electric, Self-Driving Future
Digital Engineering
The automotive industry is facing discontinuities due to evolving consumer demands, electric drivetrains, and autonomous drive technology. Wally Rhines, CEO of Mentor, a Siemens Business, examined these in detail in his recent keynote at IESF Automotive. Read a full recap of the keynote and learn what Rhines believes is the key to success in this dynamic market.
Adding Automated EMC Analysis to PCB Layout
Printed Circuit Design & Fab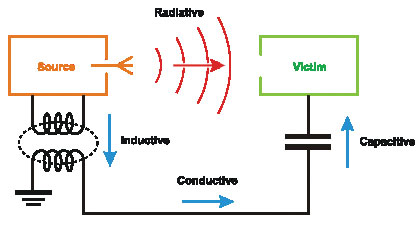 Adding electromagnetic compatibility (EMC) analysis during PCB layout, prior to fabrication, can mitigate the need for redesign, lowering cost and time to market. But EMC can be a challenging topic, especially for new engineers and designers, or those not well-versed in the subject matter.  This article provides a quick review of EMC definitions and what you need to know.
Unsolved Litho Issues At 7nm
Semiconductor Engineering
EUV lithography creates challenges on the photomask side for which there currently are no simple solutions. Industry experts, including Mentor's John Sturtevant, offer their insights into the difficulties associated with mask-making and possible solutions.
ARM TechCon 2017 Preview with Mentor!
SemiWiki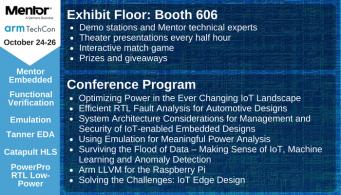 At Arm TechCon in Santa Clara, CA, learn about key Mentor solutions for functional verification, emulation, IoT device design, high-level synthesis, low-power, and embedded software. Look for Mentor in the conference and in booth 606.
This article first appeared on the Siemens Digital Industries Software blog at https://blogs.sw.siemens.com/expertinsights/2017/10/20/top-articles-iot-security-autonomous-drive-emc-analysis-litho-issues-at-7nm-arm-techcon/