Mentor at the 54th Design Automation Conference 2017
The Design Automation Conference (DAC) is recognized as the premier conference for design and automation of electronic systems. This year's event will be held in Austin, Texas from June 18-22.
Each day is full of exciting activities featuring Mentor technical experts on the latest in cutting-edge design. You'll find our experts in the conference program, in our booth (947) hosting suite sessions and networking events, and at partner booths.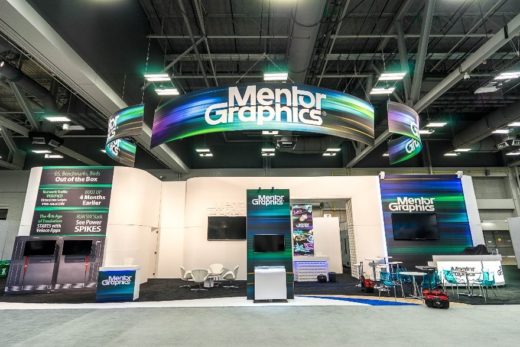 CONFERENCE HIGHLIGHTS
Mentor experts will be featured throughout the technical conference program:
8 paper presentations
6 posters
3 panels
Expert tutorial
Pavilion Panel: One-on-One with Wally Rhines
Wally Rhines, CEO of Siemens' Mentor Graphics business unit, will discuss major changes in design and EDA, including the fallout from semiconductor mergers, growth of electronic system design, and the IoT and IIoT.
Keynote: "The Age of Digital Transformation" by Chuck Grindstaff, Executive Chairman of Siemens PLM Software
EDA has continually moved to higher levels of abstractions, changing how electronics are designed and created.  Now we are seeing the need in the industrial world for further digitalization and virtualization.
In his keynote, Chuck Grindstaff, Executive Chairman of Siemens PLM Software, will discuss the global impact of this digital transformation.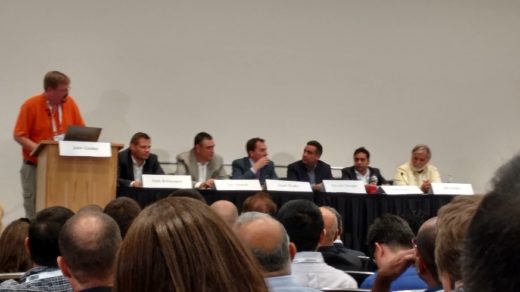 EXHIBIT BOOTH (947) HIGHLIGHTS
We've brought some of our best researchers and partners to DAC just to meet you. Stop by our Cappuccino Bar and Happy Hour daily and grab a free drink! While you're there, make sure to pick up a K'Nex Building Kit.
Choose from over 75 technical sessions across 7 technical focus areas:
Daily Expert Panels
There's nothing better than learning about the latest in cutting-edge design while enjoying free drinks and socializing with your peers. Stop by our booth (947) each day for an expert panel discussion and free wine and beer.
Monday June 19, 4:00pm: Overcoming the Challenges of Creating Custom SoCs for IoT
Tuesday, June 20, 4:00pm: Impact of ISO 26262 on the Fabless Ecosystem
Wednesday, June 21, 3:00pm: The Explosion of Emulation Use Models in Diverse Segments
Make sure you're following us on Twitter (@Mentor_Graphics) for the latest conference news, pictures, and happenings!
This article first appeared on the Siemens Digital Industries Software blog at https://blogs.sw.siemens.com/expertinsights/2017/05/30/mentor-at-the-54th-design-automation-conference-2017/