DAC 2016 – the place to talk and hear about embedded software
I am commonly asked the question: "Where can I learn about embedded software?" This might come from a student considering a possible career, an experienced hardware developer who wants the bigger picture, or it may be a software developer who is interested in the nuances of working closer to the hardware. In any case, there are numerous answers; books, classes, online seminars and websites are obvious options. Another rich possibility is technical conferences …
Most "serious" conferences charge money to attend the sessions, but allow free access to an associated trade show. If there is no charge, it is quite possible that you will be subjected to less rigorous material – commonly sales pitches. There are not an enormous number of conferences, specializing in embedded software, from which to choose. The number of options is also affected by your location.
The single most well-known conferences are the Embedded Systems Conference events. These have taken place at various locations, in the US and abroad, over many years and have endured name changes and changes of ownership. This year, ESC events will take place in Boston, Silicon Valley and Minneapolis. There are a number of events run by chip vendors; Freescale, Intel and ARM are the best examples. As these events are all about promoting ecosystems, they tend to attract a wide range of good quality speakers. Outside of Europe, there are many local events, like the Embedded Conference Scandinavia in Stockholm, Sweden, but the biggest is Embedded World, which takes place annually in Nuremberg, Germany.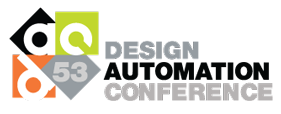 In the world of EDA, which is the natural habitat for Mentor Graphics, there are still a number of conferences to choose from, but there is a single one which dominates the scene on a worldwide basis: the Design Automation Conference [DAC]. This year, the event will take place 5-9 June in Austin, TX. This conference has an increasing focus on embedded software. This is logical, as increased collaboration and cooperation between hardware and software designers is essential. So, DAC would be a great place for learning about embedded software. The most obvious part of the event to be of interest would be the Designer Track.
If you have been involved in some interesting embedded software project(s), maybe you might consider making a presentation. Information of requirements is here and more details are here.
If you are interested in making a DAC submission and would like advice, or are looking for a collaboration partner, please contact me via email or social networking.
This article first appeared on the Siemens Digital Industries Software blog at https://blogs.sw.siemens.com/embedded-software/2016/01/18/dac-2016-the-place-to-talk-and-hear-about-embedded-software/