I read some advice the other day, which suggested that you should always keep a bottle of Champagne in the fridge so that, should there be the sudden need to celebrate something, you are prepared. The cause for celebration could be something insignificant – like discovering a bottle of Champagne in the fridge. A silly joke, but I like the idea that life should be punctuated by celebrations.
Although I doubt whether I will be cracking open any Champagne myself today, I feel that I do have cause to be in celebratory mood …
In early 2009, it was decided that Mentor Graphics would support blogging for staff members who had something to say. I was asked whether I would like to set up a blog about embedded software. I agreed and expected that I would write something each week or so and need to get it signed off and suitably approved for online publication. However, I was surprised to be told that the posting frequency was up to me and I was given a WordPress login and I was all set. The bigger surprise was that posting was a press-button process, so it could be as immediate and ad hoc as I wanted.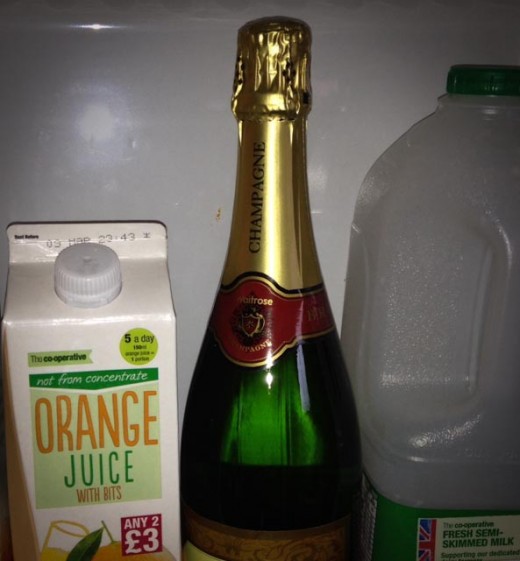 So, on 6 May 2009 I made my first posting here, where I was discussing my impressions of the Embedded Systems Conference which I had recently attended. [I am just making preparations for EE Live, which is the 2014 incarnation of the same event. More on that in a few weeks.] I gradually settled down to a publication pattern and frequency that suited me. I normally make two post s each week: one about embedded software and the other "off topic" – i.e. about whatever is on my mind at the time. This approach was accepted by those around me, as it seemed logical that the audience that I was trying to reach might be interested in the same odd things that caught my attention.
If you do the calculation: 2 posts each week; that is 100 per year. So, over the 5 years, I have made 500 posts! [I did not calculate – WordPress told me that this one is #500.] That is around a quarter of a million words – about the size of 3 normal size novels! And I think that this milestone is worthy of celebration!
I am not sure that, if you asked me back in 2009, whether I would have been surprised that I continued this long and produced so many posts. I am also not sure how likely I think it will be that, in 2019, I will be celebrating 1000 posts. That depends on many factors, but ultimately only time will tell.
I am always grateful for suggestions of topics to write about [particularly on embedded software]. If you have any ideas, please let me know via email, comment or my social media platforms. Thanks you.
Thanks for reading and Happy Thursday to you!
This article first appeared on the Siemens Digital Industries Software blog at https://blogs.sw.siemens.com/embedded-software/2014/01/30/a-time-for-celebration/