Transmission Clutch Module Assembly Line Simulation using Siemens's Tecnomatix Plant Simulation software at BorgWarner – Transmission Systems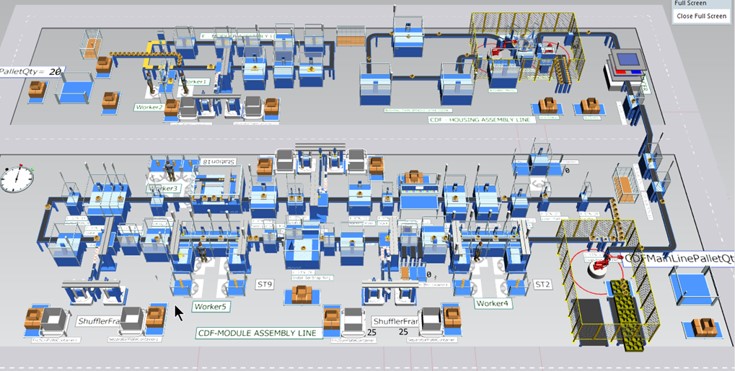 BorgWarner developed a full simulation models of clutch module assembly lines. This supports a NA customer and an EU customer.  Simulation models were used to document baseline and  present improvement opportunities. As a result improved worker utilization and optimized machine utilization are achieved.  Potential new improvements are simulated for viability prior to making any major change.  Each line also required full logistical simulation in support.
BorgWarner – Transmission Systems: Michael Roche and Krishna Tulugu are the BorgWarner-Transmission Systems process simulation experts.  They are responsible for developing process assembly and logistical flow simulations for BW-TS plants throughout the world.  Current projects include existing assembly systems, as well as working with equipment builders in the line design stage.