Happy Holidays from the Siemens Software AM Team!
It's that time of year when we start to take stock of our blessings from the year that's passed and look towards what's coming in the new year.
Here at Siemens, we want to say "THANK YOU!" to all of the partners, customers, and friends who have made a very difficult 2020 a year to nonetheless be thankful for. You use the software we provide to create the amazing products that make our world run. So, this year, in celebration of the holiday season, we'd like to give you a few small gifts.
If you attended Rapid 2019, you may have participated in a "Pinewood Derby" style race with printed race cars. The 3D models for each of these cars is below. You can print them out and enjoy them with your kids, your friends, or just have some fun yourself. Each car uses standard Pinewood Derby wheel sets that are available inexpensively online.
Just download the files, rename with the extension "zip" and unpack. Each car body and associated detail parts are provided as STP files for easy 3D printing on your home printer or through a provider.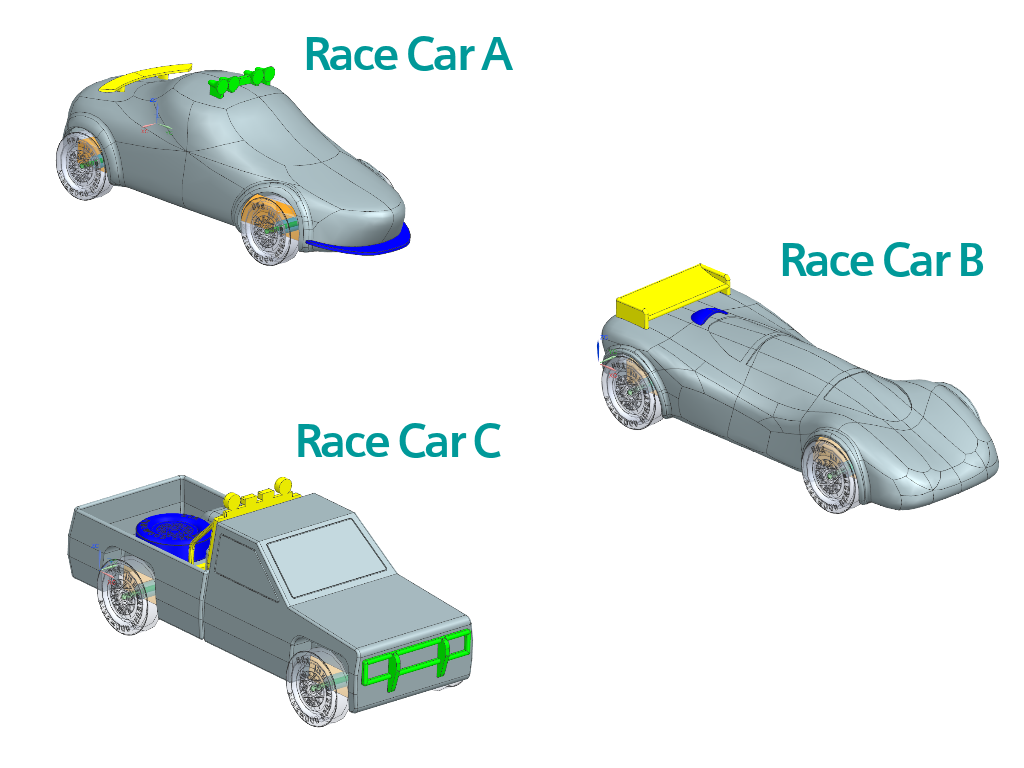 We hope you have a wonderful holiday and we look forward to working with you to make new and amazing products in 2021.
---
Race Car A: Download HERE
Race Car B: Download HERE
Race Car C: Download HERE
(Please note that the original links stopped working, so if you originally got an error, please try downloading the models again.)
This article first appeared on the Siemens Digital Industries Software blog at https://blogs.sw.siemens.com/additive/holiday2020/