What's New in Learning Advantage – Additive Manufacturing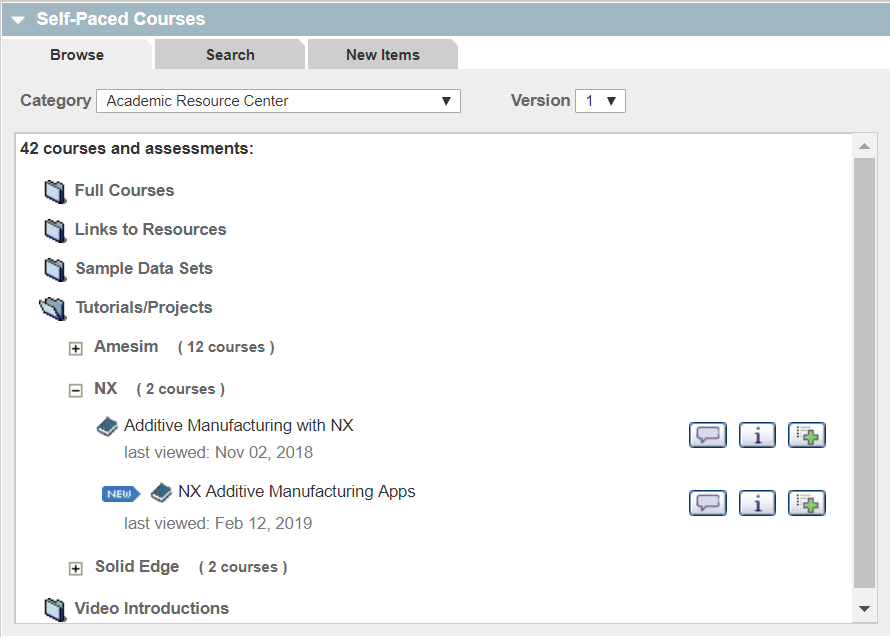 There are two types of people in the universe – those who always wished they had a holodeck and those who wished for a replicator. Fortunately, we live in a magical age when we have both. Sort of. Almost.
Today I'm tickled to tell you that we're a couple steps closer to dialing in those replicator dreams with two new great Learning Advantage resources that tap the power of NX in Additive Manufacturing. First, our Additive Manufacturing with NX tutorial uses a combination of slides and video presentations to take you through the fundamentals of CAD topology optimization from a modeling application perspective. This tutorial will take between 4-6 hours to complete and comes with all the model files you need for the included exercises.
Once you're feeling like an NX pro, you'll love these new NX Additive Manufacturing Apps developed by Dr. Sam Anand at the University of Cincinnati's Center for Global Design and Manufacturing. These apps make use of NX Open with the help of NX API functions to provide a set of stand-alone pre-processing tools with GUIs. The toolset allows the user to achieve effective builds in Additive Manufacturing by assisting with support structure generation, support structure accessibility, orientation optimization, detecting and highlighting features that are difficult to manufacture based on DFAM violations and prediction of build parameters. These are the first of what we hope will be an entire library of apps to support NX's additive manufacturing capacity.
Learning Advantage is an online learning portal covering all of Siemens Industry Software products. Our Corporate customers pay an annual subscription fee for this resource, which is always FREE to our Academic partners! Ask your instructor or administrator about using Learning Advantage today!
So whether you're team holodeck or team replicator, we'd love to hear what you think of these resources! Drop us a line in the comments below and let us know!
P.S. For the record, I'm team holodeck all the way!
This article first appeared on the Siemens Digital Industries Software blog at https://blogs.sw.siemens.com/academic/whats-new-in-learning-advantage-additive-manufacturing/