University of Alabama-Huntsville student wins design contest using Solid Edge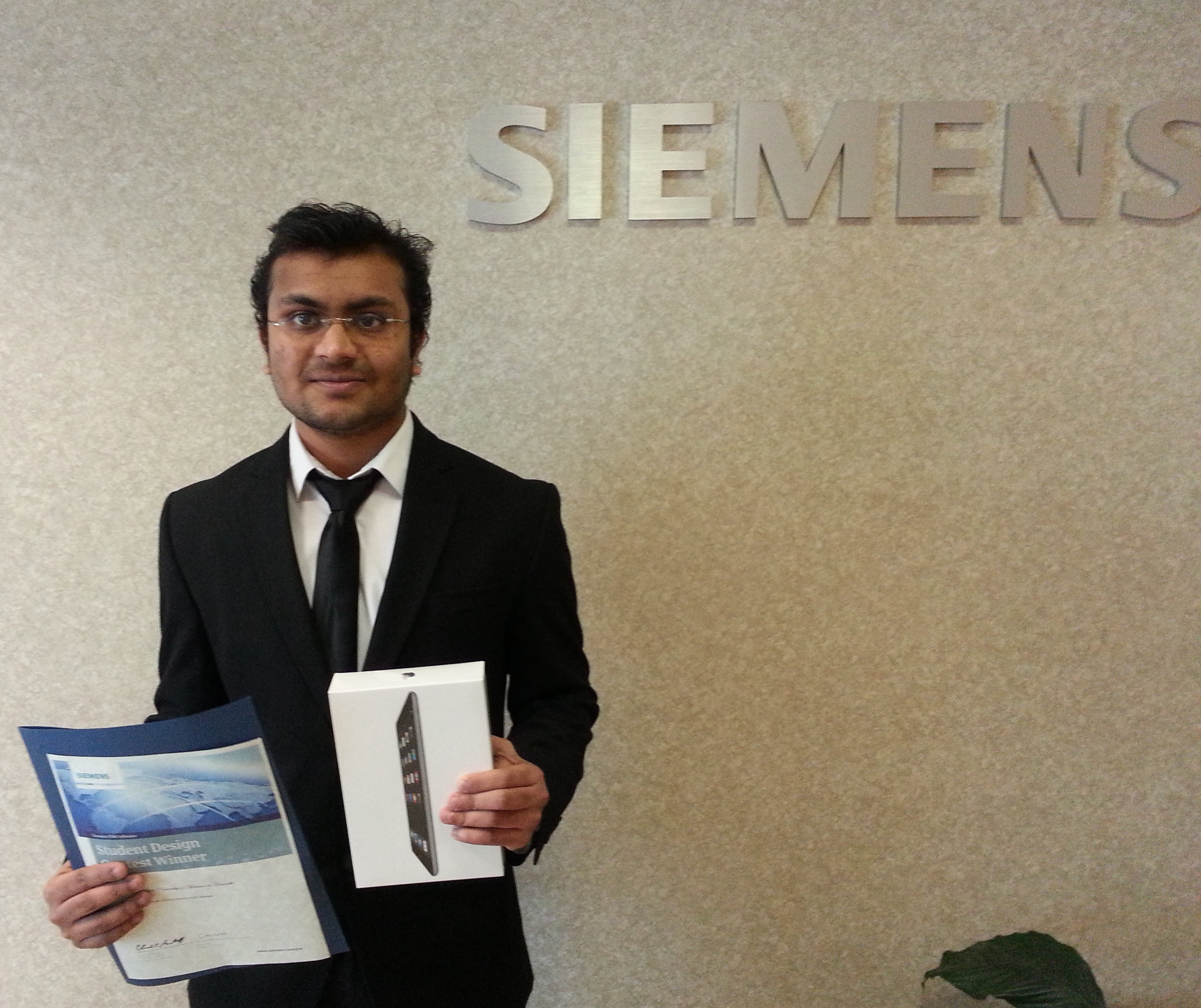 Brijesh Patel is an engineering student at University of Alabama in Huntsville. He entered his Solid Edge design of a Satellite Dish into the Siemens PLM Software Student Design Contest.
Hear what he has to say about his winning image:
What is your field of study?
I am a junior at UAH majoring in Aerospace Engineering. I learned how to use Solid Edge at UAH in my Computer Aided Design class.Solid Edge is a very powerful software. I like computer designing and Solid Edge.
Why did you choose this project/design – what gave you the idea?
As far as the selection of that project is concern, I selected Satellite Dish because I like radio antennas, radio telescope, satellites and Space shuttles. My intention was to design the James Webb Telescope which NASA will launch in near future to replace Hubble telescope. But due to the time constrain and my other class work I decided to go with Satellite Dish. Although, I think I could have done much better than this. It was an assembly project for that class.
What features of Solid Edge did you use to develop your project?
I used several features of Solid Edge. I believe that the sweep command is the coolest of all.
Would you recommend Solid Edge to another student? Why or Why not?
I would definitely recommend Solid Edge, not just to any student but also engourage that they teach at different schools across the globe.
Solid Edge is available as a free student download or free high school download. You can learn about other academic products we have to offer here.
We'd like to say congratulations to Brijesh. To view his image as well as other past winners of the Siemens PLM Software Design Contest in our gallery.
This article first appeared on the Siemens Digital Industries Software blog at https://blogs.sw.siemens.com/academic/university-of-alabama-huntsville-student-wins-design-contest-using-solid-edge/