Students' Human-Powered Submarine Sails to Victory with Siemens Software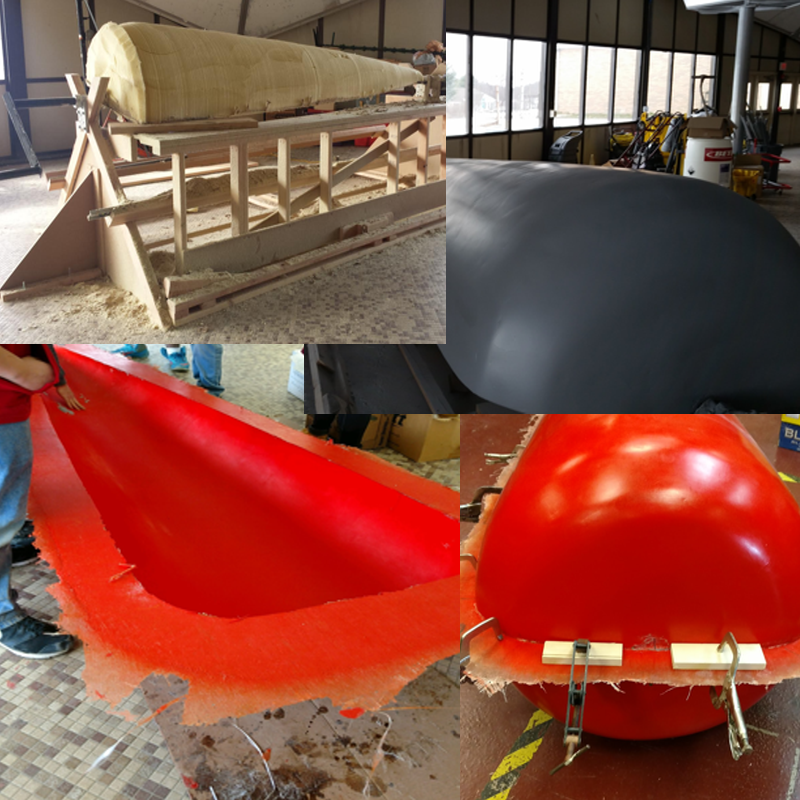 Every two years The Sussex County Technical School Engineering Program takes on the formidable task of fully designing and manufacturing a human powered submarine to enter in the International Submarine Races (ISR).Last summer they competed in ISR-14 with their eighth submarine, Umptysquatch-8 and took home two awards! The Sussex team won the 1st place Innovation award for their use of a Schauberger's Turbine Propulsion System, utilizing a 14 foot lathe as part of their manufacturing process and having a rear facing pilot utilizing aforward look go pro camera system for steering. They also took home the Smooth Operator Award in recognition of their efficiency in staging for the race course, racing the course, troubleshooting as necessary, and otherwise preparing for their next run.
We use Siemens software in nearly every aspect of the creation of the submarine, and would like to bring awareness to the effectiveness of the software in a high school environment.Without Siemens PLM software at our fingertips, we would not have been able to complete the project by the assigned due date. Thanks to this excellent PLM software suite, we were able to create a 12 foot, human powered submarine from composite material, CNC machine all necessary parts for the in-hull systems, analyze multiple simulations to ensure everything would work properly on the prototype, and then go on to win 3 prestigious awards at the 14th ISR. –Chris Land, Faculty Sponsor
Specifically, the team used Siemens Industry Software in the following ways:
For over 25 years, the Foundation for Underwater Research & Education (FURE) has sponsored the International Submarine Race (ISR) as the capstone Science, Technology, Engineering, and Mathematics (STEM) event for thousands of young men and women. This biennial design competition for human powered underwater vehicles, hosted by the Naval Surface Warfare Center, Carderock Division, provides valuable educational experiences to the best and brightest engineering and science students from throughout the world.
We would love to hear more about how your school or team is using Siemens Industry Software. Share your Siemens stories in the Academic Discussion Forum!
This article first appeared on the Siemens Digital Industries Software blog at https://blogs.sw.siemens.com/academic/students-human-powered-submarine-sails-to-victory-with-siemens-software/