Corporate
Students gear up for Annual PACE Forum in July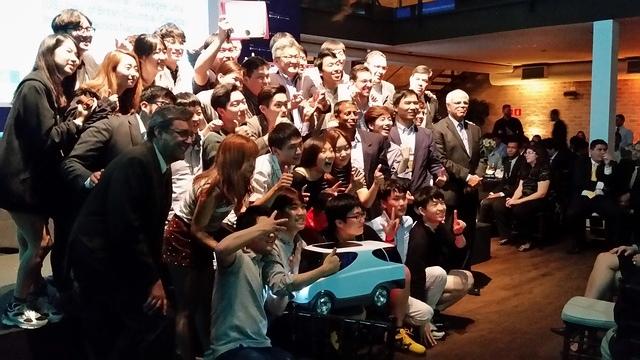 In a few weeks students from 65 universities from around the globe will travel to the University of Cincinnati to participate in the 2016 PACE Annual Forum. Each year the Partners for the Advancement of Collaborative Engineering Education (PACE) hold this forum for teams to compete, share best practices and lessons learned and get feedback from industry experts on the progress they made over the past year. In addition to the competition, the forum includes panel discussions, industry speakers, workshops, and time for students to interact with each other and sponsor companies.
The 2015 Annual Forum was held at the University of Sao Paulo in Brazil. Students received many awards. One new award was the Siemens PLM Software PACE Excellence in Design and Simulation Award. It was established in 2015 to honor and recognize teams that made the most efficient use of the NX design and simulation software in their PACE forum vehicles.
Team 8, REVO, won the 2015 award because judges found they did a great job in documenting the design process and lessons learned from initial concepts to mature models. They kept the data within the NX environment which avoided data translations.
With the 2016 forum right around the corner, teams are getting ready to travel to Cincinnati to collaborate and showcase their innovative designs. The Siemens PLM Software 2016 Pace Excellence in PLM Award will be presented to one of the eight PACE Reconfigurable Shared-Use Mobility Systems global project competition teams. The winner will be chosen based on which team best used NX and Teamcenter software to advance their design and RSMS. Learn more about the RSMS competition specifications and guidelines.
Siemens PLM looks forward to the 2016 Annual Forum and is excited to see dedicated students from around the world present their hard work. Stay tuned here for more from the forum on the real-world work these students are producing.
This article first appeared on the Siemens Digital Industries Software blog at https://blogs.sw.siemens.com/academic/students-gear-up-for-annual-pace-forum-in-july/