Siemens sponsored teams rank high in Formula SAE Michigan and Lincoln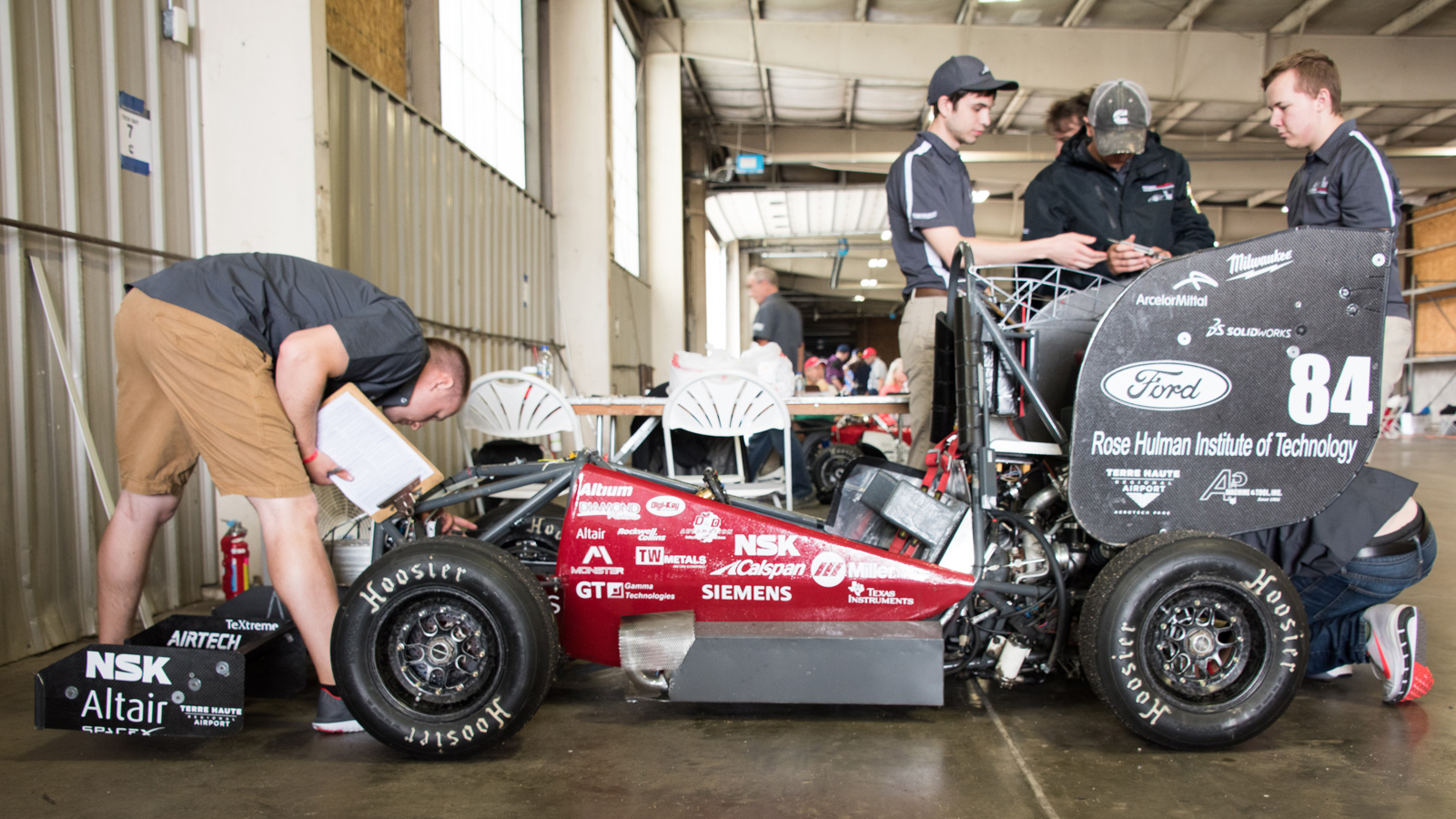 Competition season is still roaring as SAE International concludes yet two more successful automotive competitions, SAE Michigan and SAE Lincoln . As the US answer to Formula Student, this year's participants were ready to win with over 100 teams from all over the world competing.
More than 120 teams participated.
The SAE Formula Student program is an engineering design competition for undergraduate and graduate students. It provides teams with the opportunity to enhance their engineering design and project management skills by applying learned classroom theories in a challenging competition. The goal is to develop and construct a single-seat racecar for the non-professional weekend autocross racer with the most innovative package of design, construction, performance and cost.
Each team has had about a year to complete a fictional manufacturing company's demands to design and develop a small Formula-style racecar. The prototype was to be evaluated for its potential as a production item, as each student designs, builds, and tests it based on a series of rules whose purpose is both to ensure onsite event operations and promote clever problem solving. The vehicles were inspected in a series of tests to ensure it complied with the rules. The rest of the judging is completed by experts from motorsports, automotive, aerospace, and supplier industries on student design, cost, and sales presentations.
The University of Michigan team
For this year's competition, many members of the Siemens' Academic Partner Program placed in high levels. In the Michigan competition, the University of Michigan- Ann Arbor placed 4th overall, while the University of Cincinnati came in 12th place over 120 teams. In the Lincoln competition, the University of Michigan- Ann Arbor climbed 2 steps higher as they came in 2nd place overall.
Listen in as Ryan Good, host of the Formula SAE Fastcast podcast, catches up with Alabama A&M University's Formula Team after the Michigan competition to talk about their experience with the event and what they will take back to their program to improve on for next year.
Siemens has partnered with SAE International before in numerous other events such as SAE Aero and Supermileage. Siemens, in partnership with Formula SAE, promotes careers and excellence in engineering as it encompasses all aspects of the automotive industry including research, design, manufacturing, testing, developing, marketing, management, and finance.
Siemens sponsored.
During the Michigan competition, Siemens offered services from experts at their Formula SAE Michigan Skillshop on Wednesday, May 8th. Read on to learn how Siemens helped teams empower their success on the tarmac.
This article first appeared on the Siemens Digital Industries Software blog at https://blogs.sw.siemens.com/academic/siemens-sponsored-teams-rank-high-in-formula-sae-michigan-and-lincoln/