Mentor Learning Services gives access to hundreds of hours of on-demand training. Short lessons utilizing video and assessments as well as interactive vertical lab exercises allow you to move at your own pace as you navigate through Mentor's vast library of content.
Currently Siemens is offering the Professional Edition course introduction to Simcenter STAR-CCM+ for University students for free.
In order to access this course and redeem the discount code you will need to first navigate to the Star CCM Training Library Once there, the student will scroll to the bottom of the page to reach the pricing section, as seen below: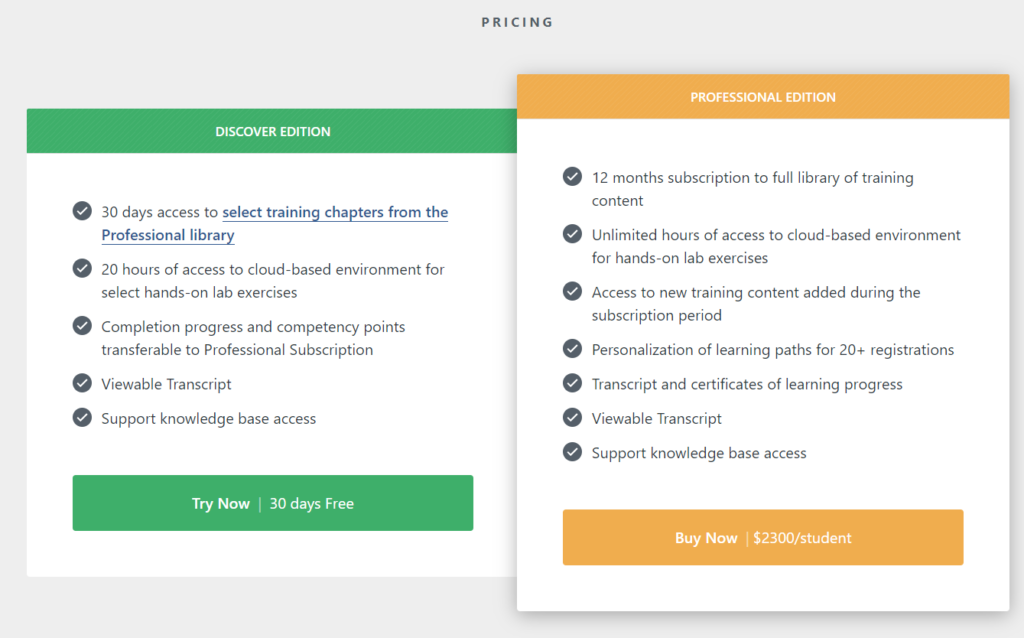 They will select Buy Now on the Professional Edition, taking them to the checkout page. Place the discount STARUNIV in the Promotional code box and the discount will be applied, making the 12 month subscription to this content free.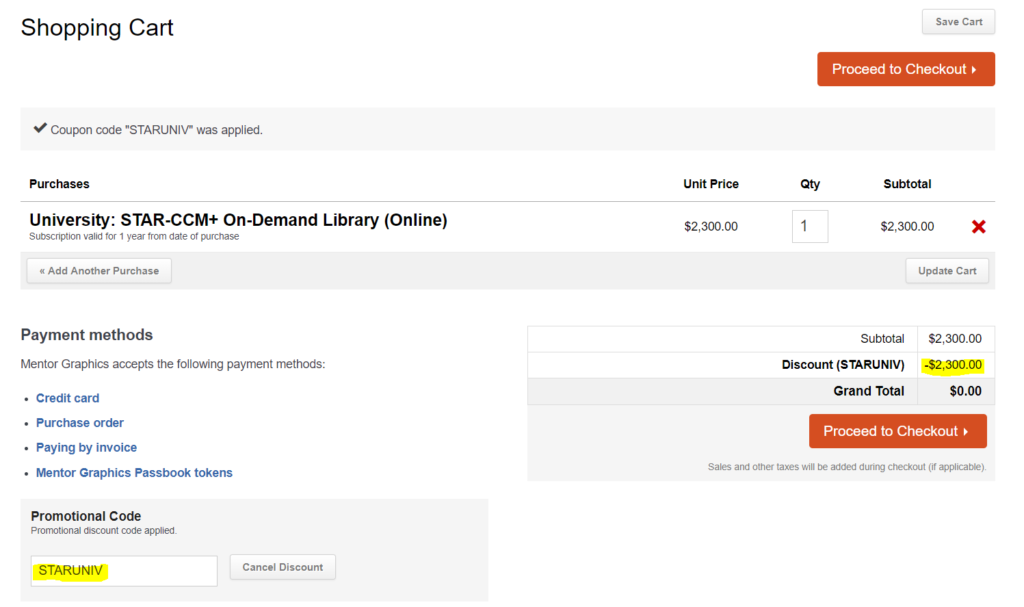 After checking out, you will receive a confirmation of purchase email with the access link to the course, as well as the access code and information. Students must create/sign into a Mentor.com account to complete registration and access the course.
In addition to the course, students will also receive access to multiple Support Center resources including knowledge-base articles and tutorials, product documentation, and mentor communities forum discussions. You will also have access to Support Center, which offers an extensive level of assistance for any student's Mentor investment.