Corporate
Penn Electric Racing won 2nd place overall using Femap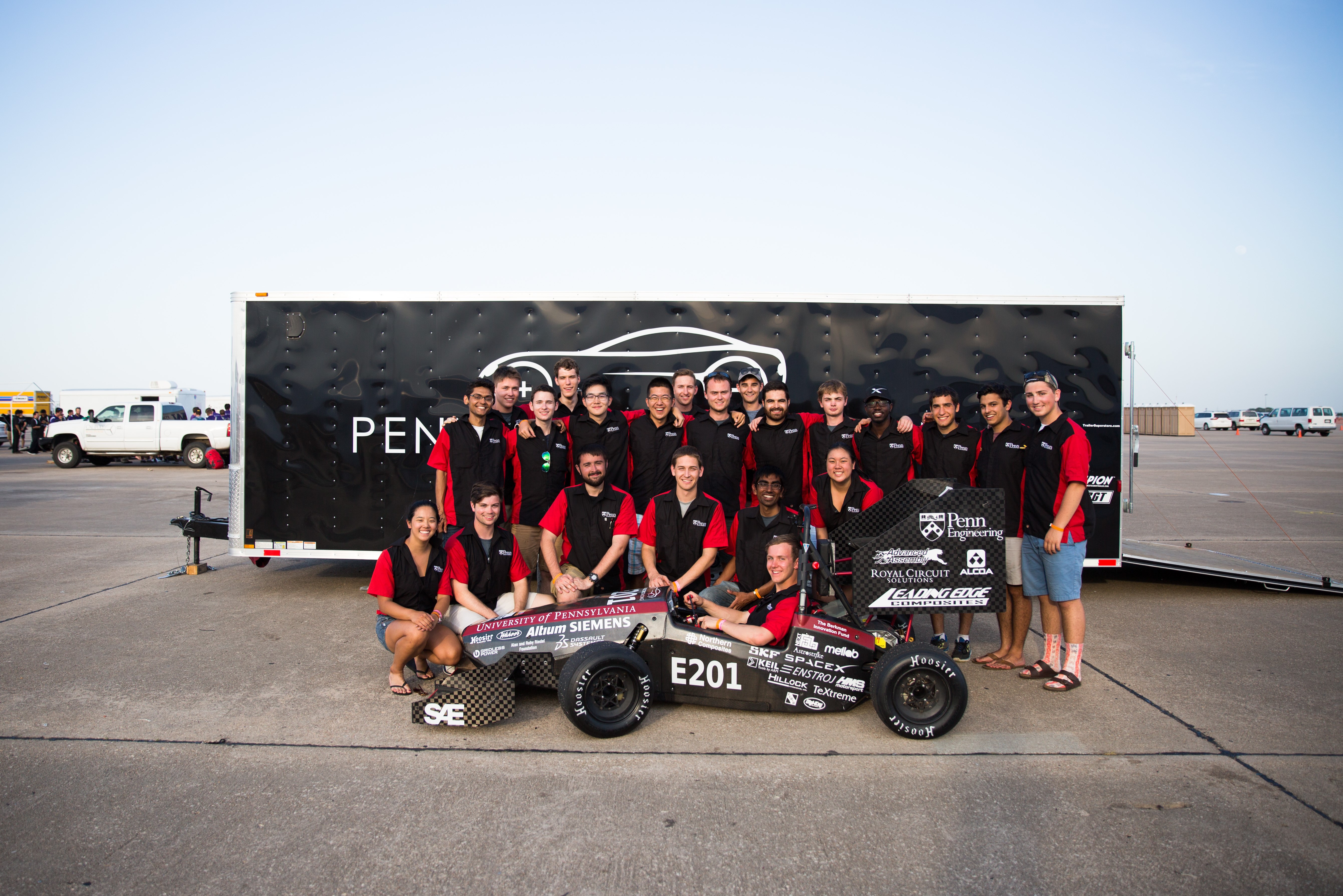 Sina Golkari and Connor Sendel, the managers of Penn Electric Racing wrote an email to Siemens to thank you for the generosity and unwavering commitment in supporting Penn Electric Racing.
In their own words:
As you may know, this summer we competed at FSAE Electric 2016 in Lincoln, Nebraska. We're beyond excited to report that we claimed 2nd place overall (and 1st place among US teams) at the competition, winning 1st place in 4 of the 8 events. Most notably, we broke a US FSAE Electric record, with the fastest 75m acceleration run in the country at a blistering 3.807s, making REV2 the fastest FSAE racecar in America! We also claimed first place in the Engineering Design Event, as well as in the Cost Report and Business Presentation events.
We wanted to take the time to remind you that Penn Electric Racing's success could not have been possible without your contribution. The Femap licenses you provided were invaluable to our design process, allowing us to refine our designs until they were the best they could possibly be. Your sponsorship not only went towards building America's fastest student-built electric racecar, but also towards building a tight-knit team of next generation engineers. The STEM education and hands-on experience you have provided for the fifty students on our team are far more valuable than anything learned in the classroom, and for that, we are grateful.
Competing at FSAE Electric 2016 was an incredibly humbling experience, and we greatly enjoyed talking with our peers from other universities and brainstorming ideas for the upcoming years. Competition may be over, but we're certainly not resting on our laurels. This year's design phase is about to kick-off, and we could use your support now more than ever. It's time for Penn Electric Racing to reach the next level of performance, and in order to accomplish that, we've set some ambitious goals for this upcoming year. This is an exciting time for the team, and Penn Electric Racing will see major growth within the next year.
Visit our redesigned website, pennelectricracing.com, to learn more about the team and the different ways you can get involved.
This article first appeared on the Siemens Digital Industries Software blog at https://blogs.sw.siemens.com/academic/penn-electric-racing-won-2nd-place-overall-using-femap/