Over the next six years, millennials will outnumber generation X 3:1. In her book Millennial Reset: Reimagining a Workplace that Works for Everyone. Dr. Mary Pilotte of Purdue University teaches us how to find common ground among the generational differences in the workplace.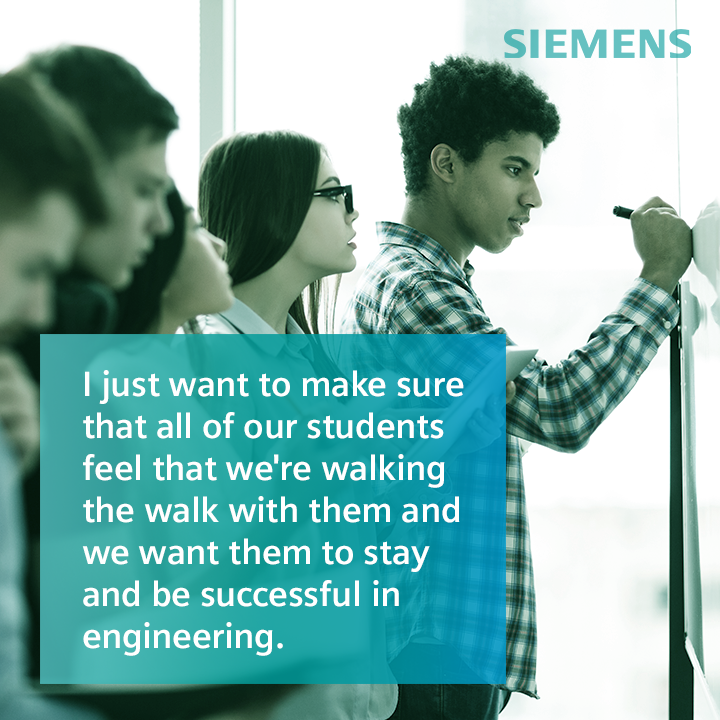 I met Mary at the last ASEE conference and wanted to hear more about Purdue's strategy to address multidisciplinary – and multi-generational engineering in future graduates. Here at Siemens we have four generations working together so we definitely need future engineers who can communicate well across generations.
Some Questions I Ask:
What inspired you to get into this field of engineering and academia? (0:42)
Can you give us a feel for the state of engineering education at Purdue? (7:35)
What compelled you to research millennials and the multi-generation workforce? (21:09)
How do you address generational differences in an effective and productive way? (29:24)
In This Episode, You Will Learn:
What a day in the life of a Director of Engineering Education looks like. (3:11)
What makes Theater Engineering different from other types of design and engineering. (6:12)
How Purdue is better preparing future graduates in key skill areas in manufacturing. (10:21)
What best practices could help manufacturers get more engaged with schools like Purdue. (36:42)
Subscribe to the full Innovation in the Classroom series to hear more.
Dora