Charged Up for the next 125 Years- ASEE 2019 Annual Conference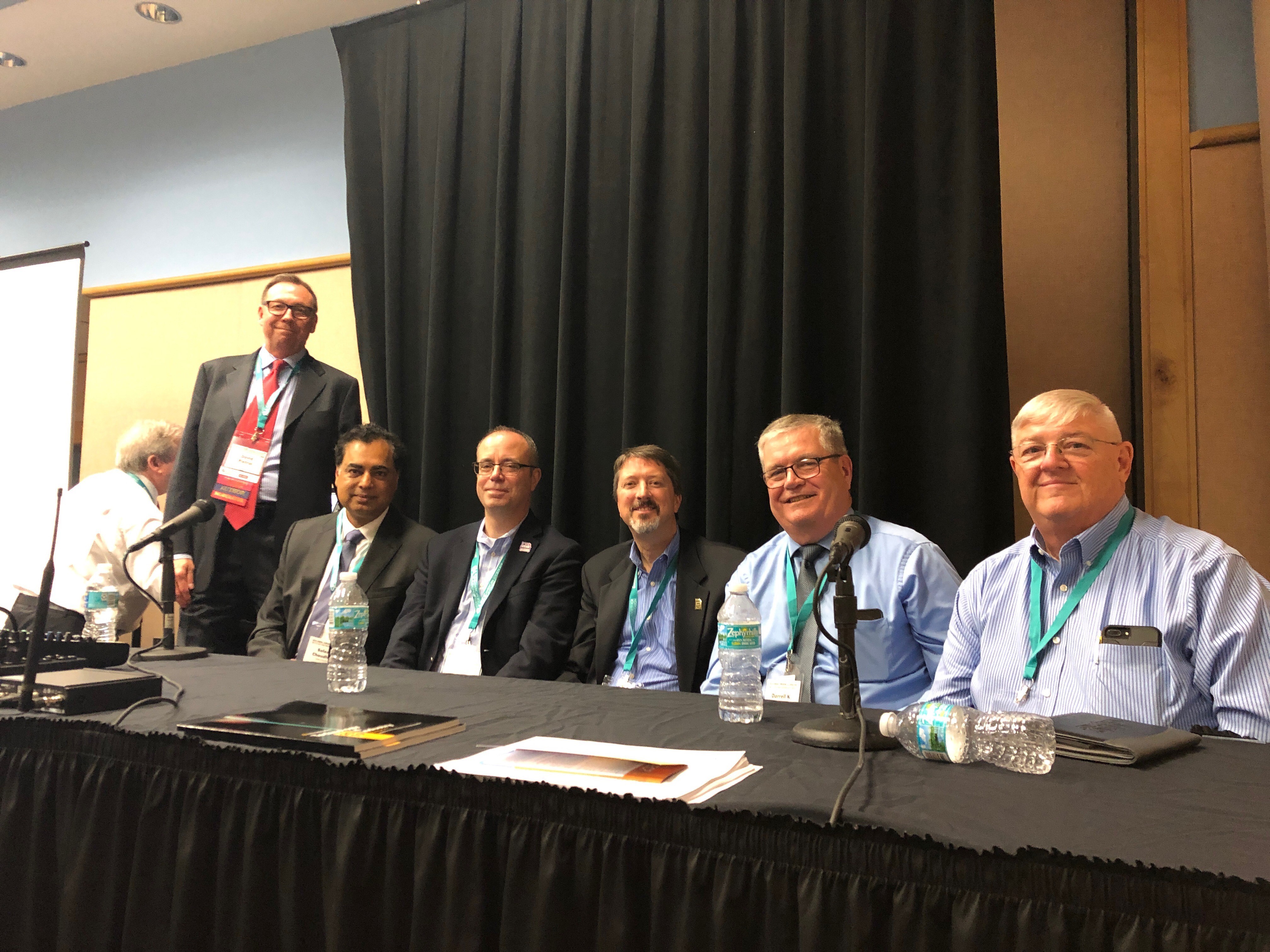 This past June 16-19, The American Society for Engineering Education (ASEE) hosted their 126th annual conference and exposition in Tampa, Florida. Attendees were given the opportunity to attend more than 400 technical sessions, learn more about diversity, inclusion, and engineering technology, and attend panels with dozens of engineering education directors sharing their experience. It was a week of fostering the exchange of ideas, enhancing teaching methods and curriculum, and providing networking opportunities for participants to be "Charged Up" for the next generation of technology.
Keynote speaker, Emily Boyd, Washington University in St. LouisASEE is a non-profit organization of individuals and institutions committed to furthering education in engineering technology. While this annual conference is organized by non-profit in the U.S. it has strong international ties with participants from Africa, China, India, and Japan among others. ASEE developed this event to align with their values of excellence, engagement, innovation, integrity, and diversity and inclusion. SaLisa Berrien, CEO and Founder of COI Energy Services speaks to ASEE's values in her interview with ASEE TV about reimagining the future of engineering.
Among the many technical sessions offered at the event, several Siemens employees appeared on panels and presented valuable insights into engineering education today. Among these was Tavia Carson, responsible for the strategy and operational leadership of the Siemens PLM Software Global Diversity Council. She, along with others, presented and facilitated an interactive session on Brainstorming Diversity, Equity, and Inclusion Approaches and Challenges in Industry. Audience members engaged in an activity that addressed workplace approaches and challenges for enabling a diverse workspace and how to create a more inclusive environment.
Entrance to the event.Dora Smith, senior director of the Siemens Academic Partner Program, shared valuable insights for educators in her session titled The Future of Work and Implications for Engineering Education. Smith sat on a panel among other industry and academic leaders examining technological and societal changes that have the potential to drastically alter the workforce. The session was sponsored by three divisions of ASEE: Continuing Professional Development, College Industry Partnership and Graduate Studies. Smith created an insightful LinkedIn post summarizing the event and highlighting her perspective on how Industry 4.0 meets Academia 4.0 and how innovative partnerships help lessen the skills gap when students transition from classroom to workforce. She touched on her fellow panelists points of view as well, concluding with her theory on challenging educators to consider helping students in hands-on learning as opposed to traditional teaching methods.
Panel for Industry 4.0- Opportunity to Rethink and RetoolOne of the week's biggest discussions had to do with Industry 4.0 and the opportunities that are emerging with today's rapid technological advancements. Gerry Deren, leader of Academic Enablement for the Americas for Siemens PLM, along with leaders from academia and companies such as Bosch-Rexroth and Ford Motor Company, sat on a panel discussing the Opportunity to Rethink and Retool in this era of Industry 4.0. The focus of the panel was to discuss how Industry 4.0 impacts partnerships between industry and educational institutions.Participants further discussed whether these partnerships ensure equitable access to resources and opportunities for learners. Panelists encouraged academia to assume greater accountability in preparing students for the workforce. They focused on the sense of urgency to respond and react to Industry 4.0 and shared their concern that those who did not embrace this change would be left behind. The Automation Alley Industry 4.0 State of the Business Report was used as the foundation for topics, statistics, and case study examples.The panel received lots of positive feedback, as reported by David Pistrui, Industry Liason of the University of Detroit Mercy, and was very insightful for educators as they harness these new technologies in their curriculum.
Free t-shirts given by Siemens.Overall, ASEE produced a wonderful event with a week packed full of insights into the changing paradigms of higher education. Thousands of engineering education professionals were able to come together to share ideas and reflect on strategy to better educate and train the next generation of engineers and industry professionals. Watch this video presented by ASEE TV on why professionals come back to ASEE year after year.
To watch more ASEE videos visit the WebsEdgeEducation YouTube channel.
To learn more about ASEE and its future initiatives, visit their website.
This article first appeared on the Siemens Digital Industries Software blog at https://blogs.sw.siemens.com/academic/charged-up-for-the-next-125-years-asee-2019-annual-conference/