Another day…another disruption.
Disruptive forces are part of our lives – most of us have lived through a few and managed to be the wiser as a result.
Remember the fax machine? The PC? And where were you when you first heard of the World Wide Web? Of course, the greatest disruptor in our personal lives, one in which we've all fully embraced, is the mobile phone – for better or for worse.
Today we are facing another disruptive force. This one is more pervasive than anything we've seen before, affecting the business of all sizes, industries across the globe and even the mom and pop shop on Main Street.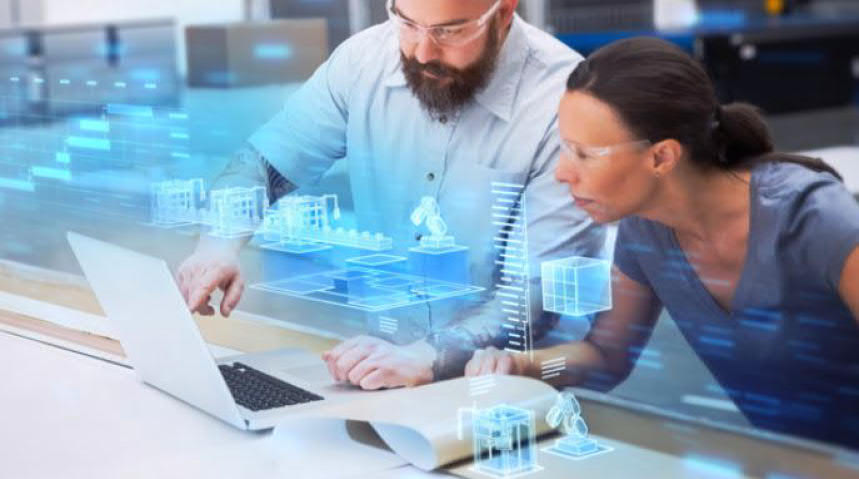 Digitalization knocking on the door
I'm talking about digitalization. While "digitalization" might mean different things to different people, we can all agree that digitalization is the process of taking paper-based information and processes and converting them into computer-based processes. It's that simple – but you gain a competitive advantage through automating and transforming your business in the process.
To survive in this age of digital disruption, many of today's manufacturers must rethink every aspect of their business (including their partners and supply chain) and embrace a transition to a digital enterprise. In doing so, they can take advantage of new and disruptive drivers available to them across each phase of their operation. While the transition to digitalization may sound daunting, the benefits are numerous including significant reduction in cycle time, increased yield and profit and the potential to create or expand new business opportunities.
Electrification and digitalization in Aerospace and Defense
In the Aerospace and Defense industry, digitalization is being driven by the need to bring products to market faster, increasing product complexity and the demand for green solutions. The result is an increase of companies working on programs that require more electrical and software functionality, replacing the old mechanical, pneumatic and hydraulic implementations.
We are entering the age of electric aircraft! Private start-ups to established OEMs are leading the charge to bring electric Vertical Takeoff and Landing (eVTOL) aircraft (acting as air taxis) to a major city near you in the not too distant future. New forms of propulsion are being developed for commuter aircraft and airliners, utilizing hybrid electric and all electric propulsion systems. And all of these aircraft will rely on increasing levels of autonomous operations.
Also, there's a new generation of supersonic aircraft, next-generation fighter jets and "new" space applications for exploration, communication and tourism, taking humans on inter-galactic joyrides to points unknown. Who would've thought 20 years ago that flying electric vehicles might become commonplace within our lifetime? Or, that private companies, and not big government agencies, would be leading the way back to the Moon or Mars?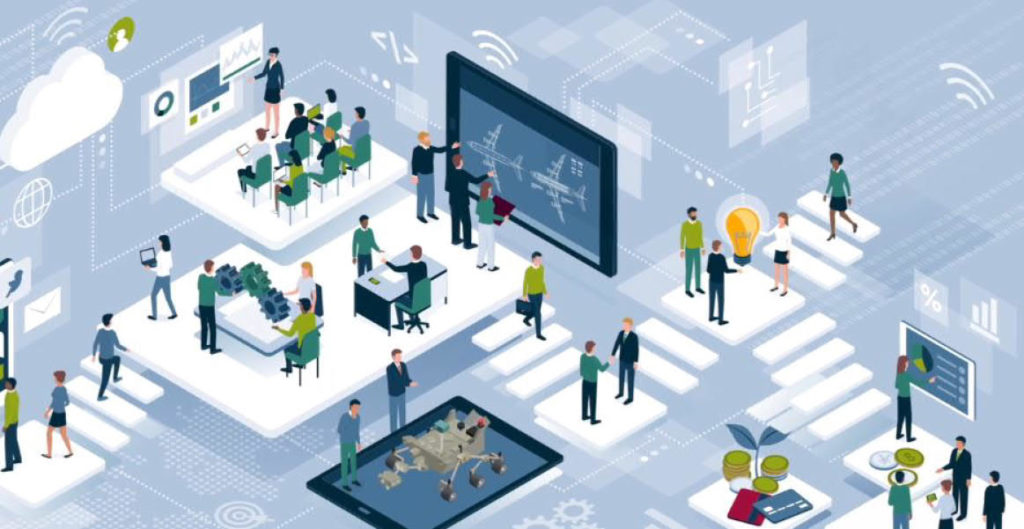 New programs, new practices needed
While exciting, these opportunities present the industry with a diverse set of challenges. The technology required for electric aircraft and autonomous air taxis increases the level of complexity in all phases of development, design and manufacturing. Companies that embrace and learn to harness the complexity will gain a competitive advantage. Thus, establishing a modern, holistic and integrated approach to program management and execution up and down the value chain, via the digital thread, is critical to success.
Siemens is the only global company with the digital software and domain expertise to turn this latest technology disruption into an operating advantage. Our solutions drive innovation and optimize the future today, which is why top aerospace manufacturers trust our unique vision. We have the technology that enables aerospace manufacturers to better predict performance and optimize their production to win more business, meet performance and compliance requirements and effectively deliver on their programs in a proven and secure manner.
Now you know a bit more on how Siemens is addressing digital disruption. In my next blog, we'll discuss how companies that have made the jump to digitalization are realizing the benefits they expected.
This completes the first blog in a five-part series of articles on the Aerospace and Defense Industry and "Program Excellence in the Digital Age." The theme of this series is how, during this time of intense innovation in the industry and digital disruption, you can turn digitalization into your friend and ally.
About the author: Dale Tutt is the Vice President of Aerospace and Defense Industry, for Siemens PLM Software. He is responsible for defining the overall Aerospace and Defense industry strategy for Siemens PLM, driving specific industry requirements into software products and solutions, and working with the Marketing team to define industry-specific market solutions for Aerospace and Defense customers. Dale has 30 years of experience in engineering design, development, and program leadership within the Aerospace industry.