Thought Leadership
Intelligent Performance Engineering addresses machine builders' complexity challenges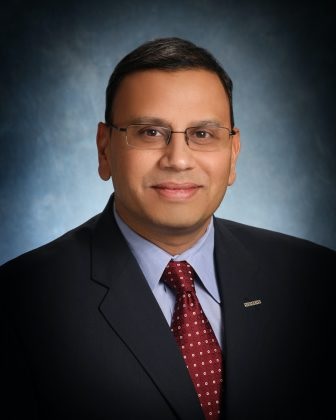 In an engineering.com article by Rahul Garg, Vice President for Industrial Machinery & SMB Program at Siemens Digital Software Solutions, he discusses how digital transformation enables machine builders to address dynamic customer requirements for customized products. Because machines are becoming more complex, they must be smarter, lighter, and more personalized to end-user needs. To remain competitive in the industrial machinery sector, it is essential to adopt advanced design and simulation practices via Intelligent Performance Engineering (IPE) to address complexity.
>Read the article.
A demand for complexity is impacting machine building
Technological advancements and customer demand drive the demand for complexity, forcing companies to assess how to accomplish this challenge using digitalization and simulation.
In recent years, engineers have used simulation at the design level to assess the baseline of a design. However, basic simulations don't always mirror the interdependency of electromagnetic interference, structural loads, heat, and vibration.
And with smart equipment, it us further amplified by increases in complicated wiring, electronics, and software. A standard analysis may prove a design is safe; however, it does not always factor in the added weight, cost or performance to adhere to safety requirements.
However, simulation experts are not acquainted with the particular design criteria and cannot detect granular issues; hence, delays in the process that occur in transitioning between teams may result in examining an outdated design.
Advantages of Intelligent Performance Engineering
Teams feel pressure to deliver machines with faster cycle rates and compressed delivery schedules, so they perform simulation upfront instead of waiting for simulation experts to test the physical prototype. Intelligent Performance Engineering (IPE) from Siemens Digital Industries Software helps facilitate the adoption of digital transformation and the need for higher performance in machine building.
IPE incorporates advanced digital simulation and analysis tools for machine builders to analyze how design choices will impact performance and failure modes for a component, assembly, or the entire machine. Using IPE improves reliability and reduces risk by enabling machine builders to create highly accurate models that predict product behavior during each lifecycle phase of a machine.
The advantage of IPE is to promote a continuous connected digital thread that shares data between simulation, design and production to enable machine builders to evaluate the capabilities and limitations of advanced machines in the beginning stages of a design.
IPE uses the following differentiators:
Multi-physics simulation and testing balances multiple attributes of a model to create an optimal design by combining physics and disciplines cohesively.
Integrated design and simulation enables machine builders to produce customized customer products that are safe, cost-effective and well-performing. It allows designers and simulation engineers to use the same models in one system while keeping simulation data in sync with the design and maximizing reuse.
Closed-loop validation validates virtual simulations and leverages physical prototypes and real-world data, capturing and testing the relationship between production operation and original requirements and design.
Read the article to learn more.
---
Xcelerator, the comprehensive and integrated portfolio of software and services from Siemens Digital Industries Software, helps companies of all sizes create and leverage a comprehensive digital twin that provides organizations with new insights, opportunities and levels of automation to drive innovation.
For more information on Siemens Digital Industries Software products and services, visit siemens.com/software or follow us on LinkedIn, Twitter, Facebook and Instagram. Siemens Digital Industries Software – where today meets tomorrow.
This article first appeared on the Siemens Digital Industries Software blog at https://blogs.sw.siemens.com/thought-leadership/2022/06/07/intelligent-performance-engineering-machine-builder-complexity/