The power of the digital twin and advanced simulations explored in new whitepaper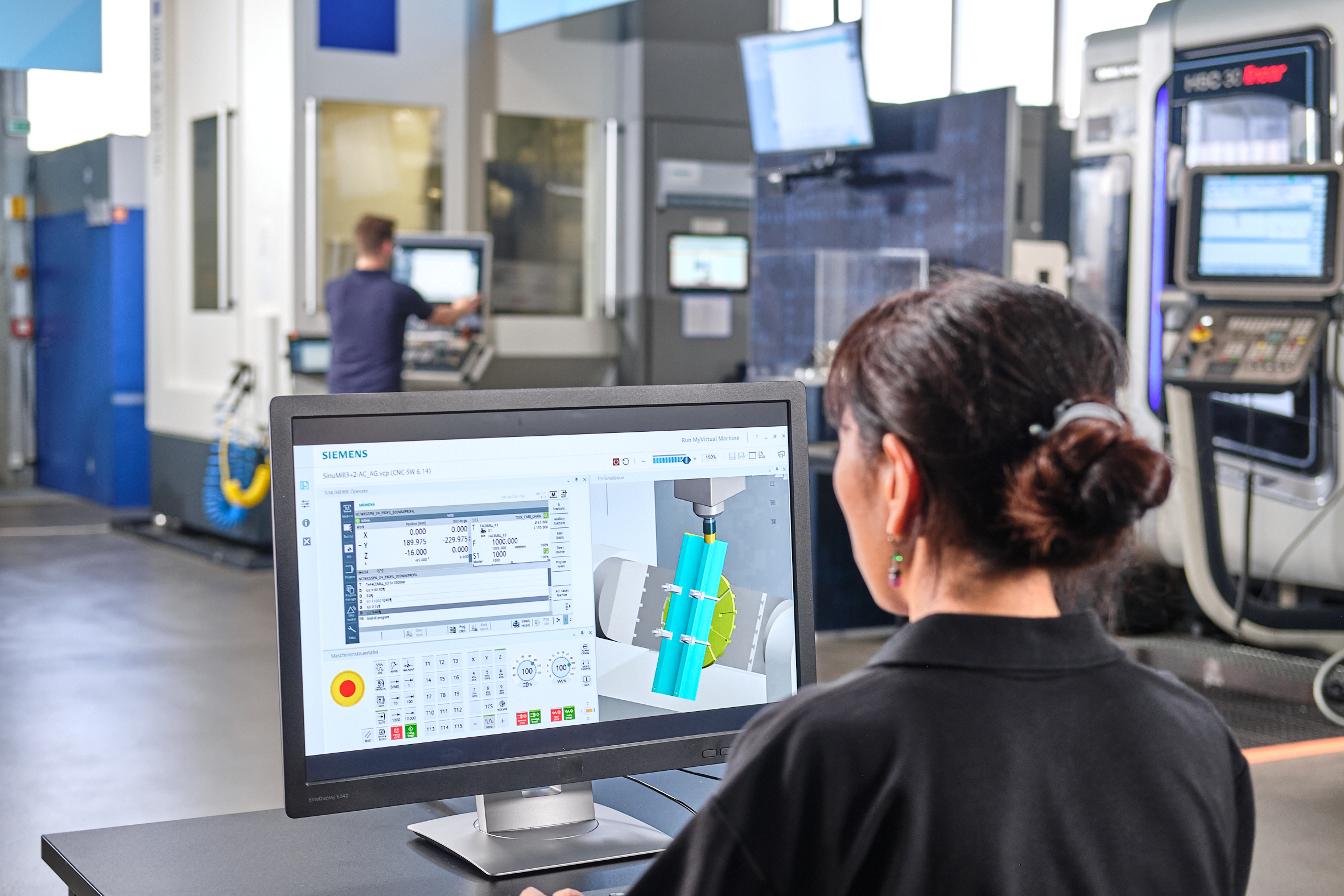 At Siemens, we are excited by the potential for greater innovation, agility, and resilience offered by digital transformation and the digital twin. In fact, we believe that the adoption of a digitalization strategy, centered around a comprehensive digital twin, will be the key for organizational success in the future. So, what is happening today to support this vision of tomorrow? What we see are companies, government agencies (both at the municipal and federal level), and public-private partnerships are already realizing some of the potential of the digital twin and digitalization in general.
The technologies that underly the modern digital twin can be traced back to the early days of modern computer-aided design, engineering, and manufacturing (CAD/CAE/CAM) tools. As put by Scott Buchholz, government and public services chief technology officer and emerging technology research director at Deloitte Consulting, "If you look at those CAD and engineering tools from 30 years ago and squint your eyes a bit, you would see that those things were digital twins." Buchholz continues to explain that, over time, advances in computational power and memory have enabled these early digital twins to progress from low-fidelity geometric models to highly detailed, accurate, and executable virtual representations of products and systems.
With the capabilities of the digital twin on the rise, companies of all sizes and in all industries have started adopting these advanced technologies. The level of fidelity achievable by modern digital twins has enabled product manufacturers, such as automotive and aerospace OEMs, to conduct more and more design verification and validation virtually, delaying the need for expensive physical prototyping until the final stages of development. Other organizations have leveraged digital twins of their production facilities to monitor and optimize their manufacturing operations, or even to manage traffic systems and reduce congestion, in the case of several municipalities around the world.
In the automotive industry, the power of virtual prototyping, verification and validation has become particularly powerful. In fact, some automakers are even pushing to remove physical prototyping altogether as they push to meet the ever-accelerating development cycles of the modern automotive industry. Nand Kochhar, VP of Automotive and Transportation Industries at Siemens Digital Industries Software, is a veteran of the automotive industry and well-versed in its history and developments. Regarding the accelerating timelines in the automotive industry, Kochhar comments, "A typical product development life cycle was anywhere from six to eight years. The industry has been working on that, and now they have an 18-month or 24-month life-cycle. Now, automaking is more reliant on software, which is becoming the determining factor in the life-cycle."
As we move towards the future, the companies that adopt these digital technologies will be better prepared to meet the challenges of tomorrow. To learn more, you can download a new whitepaper from MIT Technology Review Insights, produced in collaboration with Siemens. The paper examines how the combination of modern digital twin and simulation technologies are helping various organizations to greatly accelerate development cycles, enhance manufacturing operations, and adapt to dynamic market conditions. You can download and read the full whitepaper here.
This article first appeared on the Siemens Digital Industries Software blog at https://blogs.sw.siemens.com/thought-leadership/2022/01/07/the-power-of-the-digital-twin-and-advanced-simulations-explored-in-new-whitepaper/