Thought Leadership
Take AM to the skies with Sintavia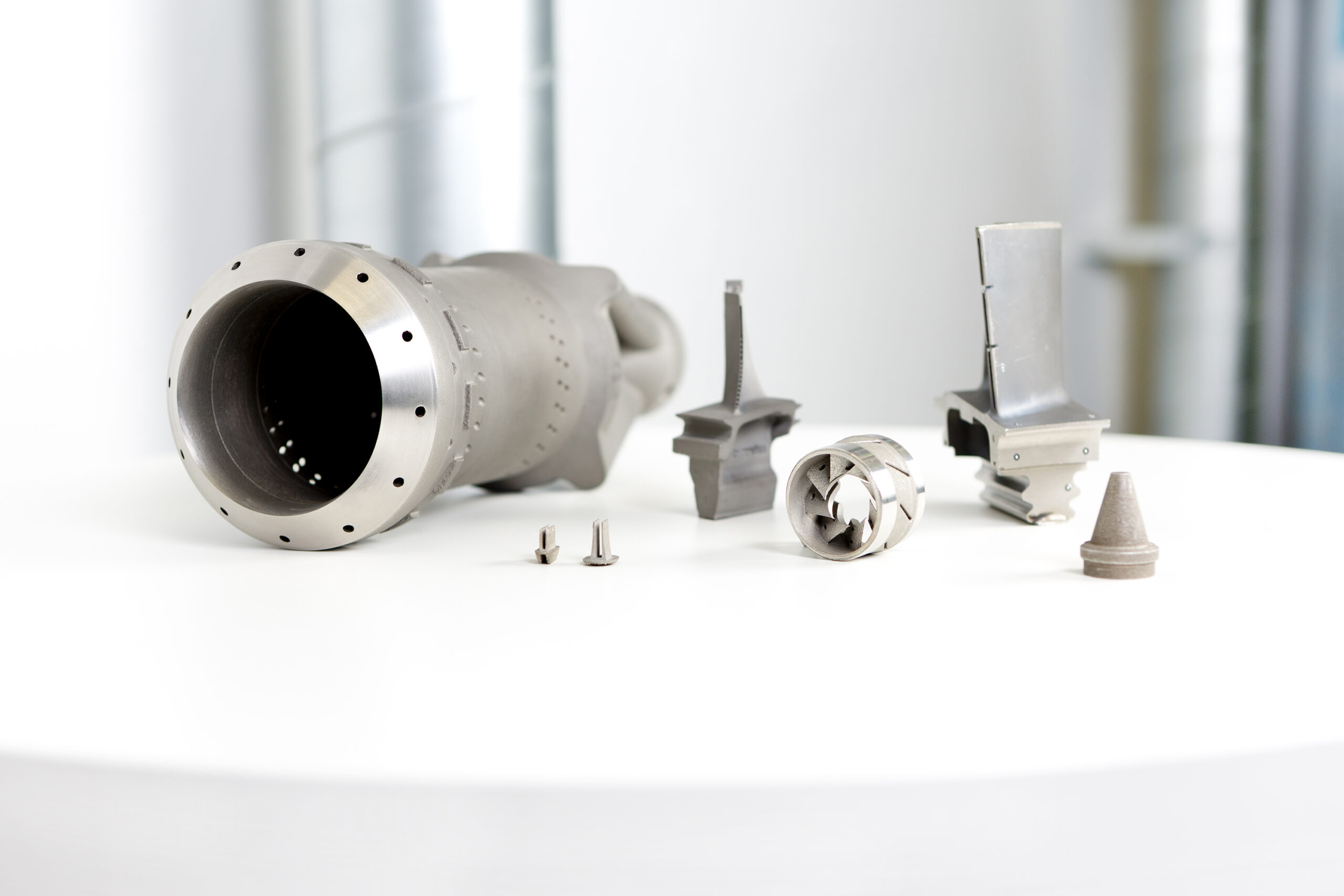 Wrapping up on aerospace applications of additive manufacturing (AM), our resident spokesperson on the technology – Ashley Eckhoff – sat down with Christina Kurth of Sintavia to talk efficiency and flexibility. If you haven't heard of Sintavia before, they are manufacturing company focused on deploying AM in the world of aerospace, and specifically the critical components with their experience with the technology and industry as a whole. For a full backstory, Christina covers it very well in the podcast, but here are some of the highlights from this episode:
For Sintavia, aerospace is not just a market for many of the employees it is a part of their family history. That's the case for Christina, but also for the CEO Brian Neff, who come from families that worked in and around the industry for multiple generations. And it really shows in their commitment to advancing the technologies that go into an airplane or spacecraft. With that dedication comes a variety of services that are provided to clients including collaborative design work to find the right part, full manufacturing optimization to make it right and an important service for aerospace is the validation work they do on the additive manufactured components.
Services not just components
How these play into the development work Sintavia completes for OEMs can vary based on application, but every interaction relies heavily on the software tools to bring the innovations to life. That might be something close to Christina's background with topology optimization to find the perfect balance of weight and performance of a part or it could enable the verification that a part will be reliably printed in it's current state. That being said most of the products that Sintavia helps create fall into a few major categories – thermo-dynamic systems, advanced propulsion systems and airfoils or aerostructures – each playing a huge role in the performance of an aircraft.
These structure categories have evolved over time for Sintavia's customers, but Christina provides a few great examples of the kinds of parts OEMs are looking for; thermo-dynamic systems often revolve around heat exchangers and will be extremely important in designing the next generation aircraft the rely on electrical propulsion because the heat sources are very different from internal combustion engines and often require much more precision for peak performance. One of the most exciting components from the propulsion category is thruster design because additive can provide so many benefits to the structure from integrated cooling channels to structural supports that reduce the material needed for a certain strength. And the last category – airfoils and aerostructures – constitutes compressor blades, fluid guide veins and even thrust reversers.
Old planes, new tricks
Even companies that are servicing older aircraft have found the value of additive manufacturing, it's not just for the cutting edge designs, because they can create replacement parts without holding onto the tooling for these older aircraft. This is an extremely valuable application of the technology even if not the flashiest and for two reasons. One, it enables OEMs to remove bulky tooling components from their manufacturing facilities while retaining access to new parts, compared to ordering a new tooling set-up to be manufactured for only a few spare parts. The second value is a more long-term one for Sintavia and the aerospace industry in general, printing already validated parts and using them in aircraft shortens the time it takes to validate AM as a process in the aerospace industry.
Christina and Ashley continue the conversation talking about the process Sintavia goes through from concept to use of printed parts, and it is a great discussion, I want to highlight their last topic – the future of AM in the aerospace industry. With larger printers and continued investment, entire aircraft structures could be manufactured with additive to create highly organic shapes and efficient designs. Additive manufacturing could bring blended wing designs out of the experimental and defense space into the mainstream for commercial flight. But that is a way out, given our current printing volumes, in the nearer term additive could be crucial to the return of supersonic flight, which has been effectively grounded due to the sound levels these craft traditionally generated.
This episode of Siemens' Additive Manufacturing podcast covers a lot of ground on the application of AM for the aerospace industry, too much to cover in this summary. I would highly recommend listening to the full episode and soaking in all the possibilities of AM as well as how it is being implemented today to pave the way for those future applications. If you missed episodes one or two, with Dale Tutt, they provide a great view of software's involvement in the application of AM in the aerospace industry.
---
Siemens Digital Industries Software is driving transformation to enable a digital enterprise where engineering, manufacturing and electronics design meet tomorrow. Xcelerator, the comprehensive and integrated portfolio of software and services from Siemens Digital Industries Software, helps companies of all sizes create and leverage a comprehensive digital twin that provides organizations with new insights, opportunities and levels of automation to drive innovation.
For more information on Siemens Digital Industries Software products and services, visit siemens.com/software or follow us on LinkedIn, Twitter, Facebook and Instagram.
Siemens Digital Industries Software – Where today meets tomorrow
This article first appeared on the Siemens Digital Industries Software blog at https://blogs.sw.siemens.com/thought-leadership/2021/09/16/take-am-to-the-skies-with-sintavia/