Thought Leadership
Exploring Service Lifecycle Management for profitability – ep. 1 Transcript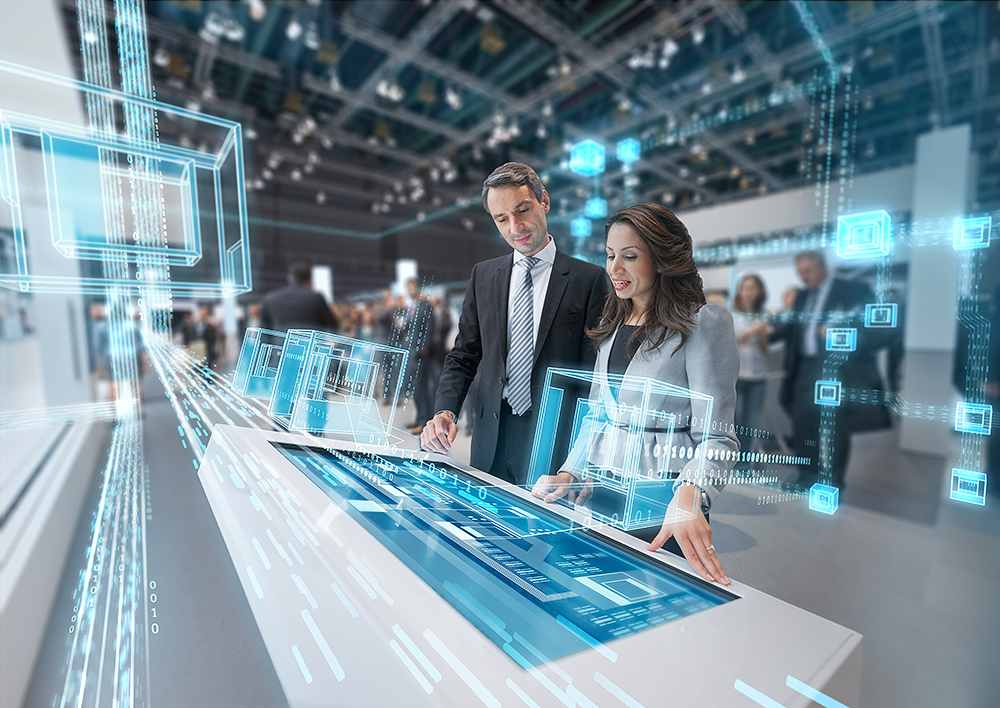 In this podcast, I am interviewing Yishai Barak, Director of SLM at Siemens Digital Industries Software, and Ken Amann, Executive Consultant at CIMdata. These two experts will help us understand how service lifecycle management (SLM) transforms asset usage and maintenance.
The podcast transcript is shown below, or listen to the audio recording.
Read the transcript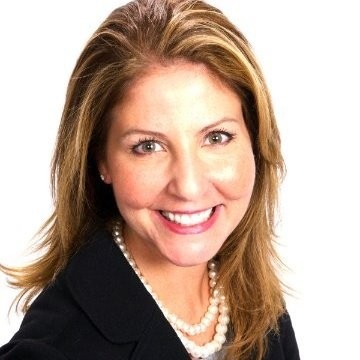 Kerri Doyle: Welcome to the Siemens podcast, Exploring Service Lifecycle Management for Profitability. My name is Kerri Doyle and I'll be hosting this session. We'll be talking with two guests today: Yishai Barak from Siemens, and Ken Amann from the PLM industry analyst organization, CIMdata. Let's get started. Welcome Yishai and Ken and thank you for taking the time today to talk about how manufacturers can profit from that modern Service Lifecycle Management solution. Now, before we dive into the discussion today, could you each please give our listeners a brief description of your current role and a little bit about your background?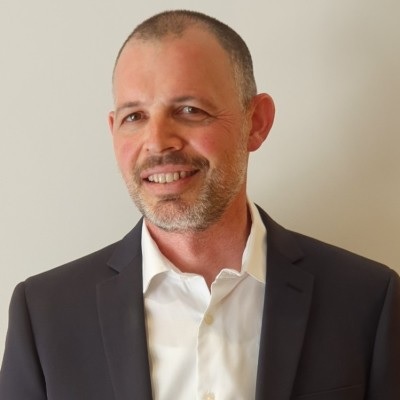 Yishai Barak: Thanks, Kerri. I'll go first. My name is Yishai Barak. My background includes over 20 years in R&D leadership and management roles in real-time and enterprise software. In recent years, I've been focused on PLM, especially in Service Lifecycle Management. In my current role, I have a global responsibility for SLM solutions in Siemens Digital Industries Software, helping companies to succeed in service and maintenance by delivering the required software platform and solutions. Over to you, Ken, now.
Ken Amann: Thanks, Yishai. I'm an Executive Consultant for CIMdata. I started out as an aerospace engineer working on the Saturn Apollo program and started working in the PDM/PLM world in about 1980. So, I've been doing that for about 40 years. I've been with CIMdata for over 23 years now. I was the Director of Research for about 10 years. As an executive consultant, I help industrial companies understand the capabilities and benefits of PLM, help them define their requirements, evaluate, and select solutions, define their implementation roadmaps, and perform the cultural change needed to implement successfully. For the technology providers, I help do market research, evaluate their solutions, provide competitive analyses, give guidance on their program and project strategies. And I also work within CIMdata as part of our training and education programs.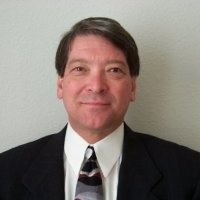 Kerri Doyle: Wonderful. Thank you, both, for these introductions. This is going to be a great discussion just based on both of your backgrounds. So, Ken, for our listeners who may be new to the topic, can you give us a quick background of Service Lifecycle Management, and why manufacturers should be considering solutions to address this today?
Ken Amann: Sure, Kerri. SLM or Service Lifecycle Management, really, is all about having a holistic approach to all aspects of service. It's about maintaining the up-to-date configuration of the asset that's being used in the field and then leveraging that information in multiple ways. Using analytics and feedback to upstream disciplines to help design for serviceability, to use that same information to optimize its use and service, making sure you're getting the most out of the product as you're working with it. And then to optimize the scheduling and delivering of service when service is necessary; hopefully, proactively, rather than when something fails. So, these are the elements that go into Service Lifecycle Management. But it's a very broad area, there are multiple organizations involved. So, you can see there are design and development and production organizations, there are the owners and operators of the asset, there are the people that serve as your organization – that may be a third-party service organization, or it may be the company that manufactured it.
But there are various organizations, they all have different capabilities, they use different tools, and they participate in different parts of it. But they want to really pull all that information together and integrate so that you can get the information you need to optimize the service of whatever asset is important to you. You want to particularly focus on reducing the cost and the time of service. From a manufacturer standpoint, you want to reduce warranty costs. You also want to be able to perform service quickly and accurately to make sure your customers are happy and keep them satisfied and increase their loyalty. You want to be able to give the best service to your customers so that the end-use customer gets the most out of the asset, that they want that asset working productively all the time. So, what you're really seeing going on as we look at Service Lifecycle Management is providing the information needed to make maintain an up-to-date view – in many cases, a digital twin of the asset – so that you can understand what's going on and maintain its status. It all comes down as we were looking at changing service from being something that you had to do. I've got to be able to service it just to keep it operational. To an opportunity to improve customer satisfaction from the manufacturer standpoint and their loyalty, and provide new ways becoming a profitable business model to be able to expand and grow them as well as making sure the customer gets the absolute most out of the products that they've invested in.
Kerri Doyle: Thank you, Ken. And I do agree with you and think it's so important – your point about the have-to-dos, whereas in the past, we always thought it was more of a have-to-do in terms of service versus an opportunity for profitability. So, let's first talk about potential barriers to profitability for manufacturers today. Yishai, what are some of the challenges that you're hearing from your customers at Siemens related to this aspect?
Yishai Barak: Well, I can mention one sentence initially that it's all about getting the most out of your product. So, as a service operator, your goal is to maximize your uptime, minimize downtime of your assets. This has cost and profitability implications. But in most cases, it could also be the difference between mission success and failure. In addition, throughout that, you must ensure the quality of your maintenance activities, provide compliance proof, and manage your spare parts inventory effectively, just to name few of the main elements. To achieve these at a reasonable cost, you must identify potential failures as early as possible, and preferably even before they occur. This is where predictive maintenance plays a role. And everyone is talking about predictive maintenance, but we believe it's only one part of the story. Normally, most of your costs will appear only after you identify a potential, or even worse, an already existing failure until the time it is fixed. So, obviously, we said we want to minimize that time. But how do you make sure an issue is addressed in the most efficient way that the right technician is being allocated with the right tools and visibility to how the asset is configured so that the failure can be resolved as quickly as possible right the first time, avoiding the downtime and the extra operational costs that result from me repeating technician visits? How do you ensure the quality-of-service operation that neither bolt is missing after a technician disassembles and reassembles? How to retain compliance proof at any given time? How to immediately identify impacted assets in your fleet following a manufacturer recall on a certain part? How do you ensure your documentation remains accurate throughout configuration changes of your asset during its lifespan? These are just a few of the most common challenges. Any improvement in time and cost has significant financial implications. You don't have, in many times, the ability to boil the ocean and address it all at once. This is one of the main reasons due to which a Service Lifecycle Management solution must be modular so that different areas can be addressed as the overall SLM implementation evolve. As an example, we have an industrial machinery customer that operates thousands of machines in various locations. They use our solutions to manage the documentation as a layer on top of their data model, ensuring that it remains up to date in a seamless way, and avoiding the need to rebuild a new documentation on each change. The documentation changes based on actual asset configuration. And by that, they ensure their technicians are geared with the right information while performing their maintenance activity. You can think about this as the difference between a static manual, imagine a car or a manual versus something that dynamically changes to reflect the parts that you've replaced over time, the configuration changes, upgrades, etc. It always remains up to date. As another example, we have customers in the aerospace and defense space, where it's critical to manage a physical representation of long lifespan assets with highly regulated environment and with strict quality requirements. For these customers, digital representation of a physical asset would normally be first step into SLM.
Ken Amann: I would like to support that, Yishai. We talk with a lot of different customers. We talk with manufacturing clients who build products, build these assets. We talk with the end-user customers that are using them. And what we hear from our manufacturing clients is how can we make service more effective? How can we make service a business positive rather than something that is basically a cost? And this basically means ensuring that their service technicians and their service personnel have the right information about the asset that is going to be serviced. So, it includes things like knowing what the current configuration is, how much it's been used, what level of use has it gone through – those kinds of things. And our industrial clients, they're trying to figure out how do we do a better job managing our assets so that we get more out of them, so we use them closer to 100% of the time? And they're asking, what are the technology and processes we need that are required to improve this serviceability to manage this environment that we must do that, so we can do that while we're lowering our costs? This means really, again, tracking the real-time performance and the history of the asset, so that they can provide the appropriate analytics for it to do both predictive maintenance and fast service when it's necessary.
Kerri Doyle: That's great, Ken. And our customers always have a need to understand how they can reduce costs, and how they can track what's going on in the field and measure and predict maintenance – these are all very important factors to consider when they're trying to turn their service into a profit. And Yishai, you mentioned the customers need to tie in technical documentation to service execution. And that's a great example of how companies can start very quickly with Service Lifecycle Management, so they can address their immediate needs, and then realize a return on their software investment quickly. But later on, address other opportunities with the additional capabilities for service that I've been hearing from both of you, like improving maintenance performance with the feedback loops to the design teams. So, Service Lifecycle Management, or SLM as it's sometimes referred to, from what I'm hearing, connects all the dots from product development to service, and then back again to design from service. Ken let's talk more about leveraging SLM to avoid costly mistakes and improve asset uptime. The latest CIMdata ebook, Making Service Lifecycle Management A Profitable, Competitive Advantage, that touches on these points. Can you explain or expand a little bit more on them?
Ken Amann: Sure, Kerri. In the book, what we try to do is help people understand what are the things that you really need to define and what are the things you need to track. So, part of doing that is making sure that you have a comprehensive digital twin, that you're tracking what's going on with that asset, and what change is going on both at how it's being used, how fast it's being used, capturing that information may be via the IoT, and then also being able to then keep track of any configuration changes. And as products have become more complex, it's not just the mechanical changes that are going on, but more and more today is keeping track of software upgrades. Because we're seeing more and more of our products, even things like pumps and other things that we used to think of purely mechanical, they're having software and electronics integrated into them.
So, being able to keep track of that and maintain that information is absolutely key. The other thing is to be able to update the documentation about it. So, when a product is being updated, the documentation that goes with that product, that asset, is also automatically updated. So, these are two of the areas that are important to help do that. It helps companies understand what they've got and what status it is. It also helps people who are manufacturing those assets understand what happened, and so that they can do a better job in designing for serviceability upfront and incorporate any of those lessons and things that they've learned into it. So, that becomes very important. So, what we're trying to do in our ebook is just explain that. We've written a couple of commentaries about that that can be found on our website. And so, it's really trying to make sure that you can understand the importance of the visibility between the service bill of materials (BOM) and the physical BOM, and make sure that those stay in sync throughout the life of the asset.
Yishai Barak: And one more point to add to that, Ken. In industries that are characterized by long product lifespans and increasing complexity, such as aerospace and defense, heavy equipment, industrial machinery, transportation, etc. Operators with thousands of industrial machines, for example, all configured differently, must have visibility into how each one is configured at any given time to service it properly. There are impacts driven by IoT connectivity and data analytics for getting the required service work instructions in real-time, ERP and inventory management based on manufacturers authorized spare part definition which resides somewhere else, not in the ERP system. So, just by mentioning those two examples, and there are lots of others, it's evident that you need to have an open system to get there with the right connectivity between PLM side and the operational side. In our view, openness of the platform is key in enabling an effective SLM solution.
Ken Amann: I agree, Yishai. One of the things that we've talked about is you've got to be able to plan properly. You've got to have access to the information that you need. When I first talked about defining SLM, I mentioned that there are lots of different organizations that are involved. And each of these organizations have made different technology choices. They use different databases; they use different applications. And they've made those decisions based on their business model and their needs. So, it's key to having a modern SLM environment that it's an open system, that it can recognize the scope of all these activities and the technologies that are involved. And to be able to allow both the manufacturer who's in the service people to support the asset. And the operator who's using the asset to be able to interact with that, to get that information from multiple sources, to be able to aggravate that. So, they need to have an environment that really supports all that, that is built on the concept of an open ecosystem of service.
So, you got your OEM, you've got the customer, third party technologies – these all have to be integrated. So, one of the things that we've been impressed with, with Siemens' approach to SLM, is we think they've taken a really very good pragmatic approach to it. Certainly, all of the Siemens individual capabilities are state of the art, they're very competitive, very good. But Siemens has recognized that they're not the only people working to provide service. So, that pragmatic approach means that they have established partnerships with other third-party tools, the third-party providers. They're using technology that allows their customers and their partners to easily integrate across these multiple environments, to create that open environment and allow that information flow to be able to be equally gathered, and then to be shared and used and collaborated upon as it's necessary throughout the entire service lifecycle. So, we think that's a real key factor is having that information available to us and is key to success in SLM.
Kerri Doyle: And I will reiterate both of your points because they're both so important. So, the key characteristics to look for in a modern SLM solution is its ability to connect to other systems and other domains. So, you need a solution that supports an open ecosystem and environment that's going to let you connect to critical tools that you have in place and other partnerships offer success. So, Yishai, what do you believe to be the risks of not implementing a software solution that does this?
Yishai Barak: Well, we see a trend of decreasing margins in new equipment sales. And in addition to the longer product lifespans, and increasing complexity that we've touched earlier with products, which are in many cases today represent a system of systems like Ken noted with mechanical, electrical, and software aspects. All of that brings more and more OEMs to the conclusion of seeing service as a new potential revenue stream. To be profitable in a market with growing competition, you must make sure that you have the right software tools that will help you to improve your operational efficiency, as well as increasing the value of your customers by maximizing the availability of their assets, retaining quality and reducing the operational costs. If your margins are high, you don't really feel any pain, you're not aware of the risk. But as competitiveness of the market increases, you must obtain an advantage over the competition to ensure profitability and relevancy. This is where an SLM solution can help. It gives you the visibility and the tools which are required to take conscious business decisions. You basically see the data, you own the data, and you're able to take data-driven and measurable business decisions. The value can differ per role and task. For example, a maintenance supervisor can assign the best fit technician to the task, design engineer to take service considerations as part of product design, or even sales account manager to use that data in a way that will allow him to offer an upgrade to a customer based on his knowledge of how the asset is currently configured to be able to show the ROI to that customer on how that upgrade will improve his usage of the product. So, all of these are required. And without this, as a manufacturer or as a service provider, you're putting yourself at risk that you will not have a profitable business.
Kerri Doyle: These are all great points. Thank you, Yishai. Now, Ken, do you have any recommendations for our listeners who may be currently searching for service solutions to help them avoid these types of mistakes, and keep their aftermarket assets up and running with that bonus of profitability and a competitive edge.
Ken Amann: Yeah, sure. Good point. Whether you're a manufacturer or an owner, the real key is to think of SLM as an opportunity, not a necessity. Things have evolved. As an owner, you can look at Service Lifecycle Management as providing you the ability to optimize the use of your asset, makes you more efficient, keeps your assets in use more frequently, minimizes your downtime. So, you're producing your product and becomes more profitable for you, it's costing you less to service them, it's costing you less downtime, you are spending more of your time producing product, and that's going to drive your profitability.
For those people who are doing service, you need that open service environment, that modern ecosystem, so that you can capture the information, maintain the configuration knowledge of the asset, knowing how it's been used, working through analytics to be able to predict when maintenance should be performed. And you can do that in conjunction with your owner-operators who are using the asset. So, the kinds of things people need to look for the ability to interconnect all the types of information across an open ecosystem of heterogeneous environments, the ability to gather that information and then perform the analytics that they need to be able to predict maintenance, and then to have the documentation and the information that they need to be able to provide first-time fix service so that you can really get out there and make sure that the asset is working at its maximum potential.
Yishai Barak: I totally agree with that, Ken. And I think that we see the world changing in front of us. With increasing product complexity, as we've mentioned before, as well as technology improvements, which allows us to do things that we only dreamt about just a couple of years back. We believe that only through openness of the platform and our ability to shape the SLM solution based on evolving customer needs and changes in technology, we can set a good foundation to address the current and future challenges. Our strategy is to deliver a solution platform focusing on areas in which we have a unique value proposition – specifically around service engineering, leveraging Teamcenter, strong configuration management capabilities, and offering a collaborative environment with design and manufacturing with seamless connectivity to other systems that customers might have. When I meet customers, every customer has their own legacy systems, every customer has their own execution systems. It's a necessity to be able to allow an open ecosystem to connect all those dots as you said earlier, Ken. By that, we retain the modularity of the solution and we can allow customers to bring value and ROI from very early stages with incremental implementations. And while we enable future evolution to continuously improve and incrementally increase value in additional areas under the SLM umbrella.
Kerri Doyle: Great insights around Service Lifecycle Management for profitability and competitive advantage. Thank you, Yishai and Ken, for this discussion. And to our listeners, if you're interested in hearing more about Service Lifecycle Management, please visit siemens.com/teamcenterslm for more details.
---
Siemens Digital Industries Software is driving transformation to enable a digital enterprise where engineering, manufacturing and electronics design meet tomorrow.
Xcelerator, the comprehensive and integrated portfolio of software and services from Siemens Digital Industries Software, helps companies of all sizes create and leverage a comprehensive digital twin that provides organizations with new insights, opportunities and levels of automation to drive innovation.
For more information on Siemens Digital Industries Software products and services, visit siemens.com/software or follow us on LinkedIn, Twitter, Facebook and Instagram. Siemens Digital Industries Software – Where today meets tomorrow
This article first appeared on the Siemens Digital Industries Software blog at https://blogs.sw.siemens.com/thought-leadership/2021/09/16/service-lifecycle-management-for-profitability/