Master the precision of the perfect part with highly-automated CAM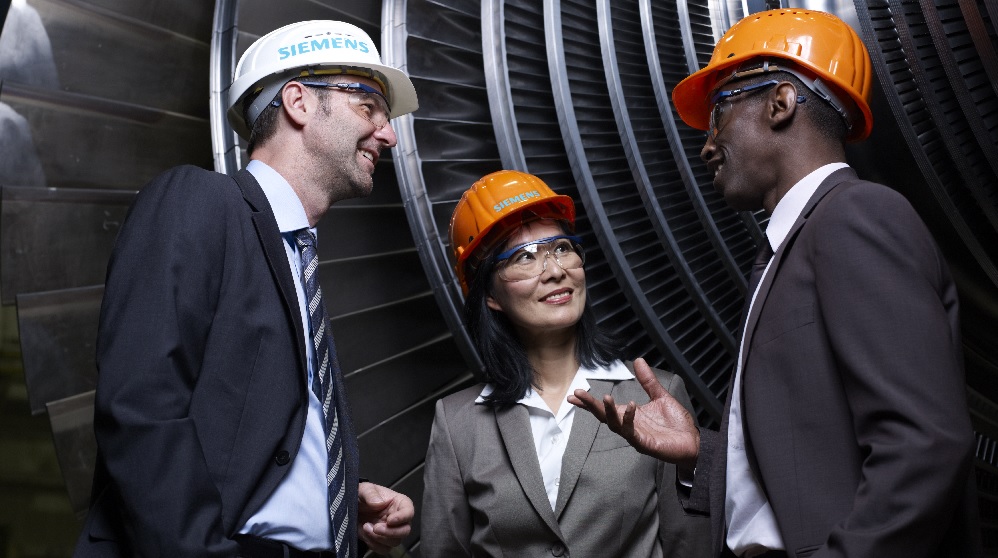 Today's highly competitive industrial machinery industry needs new solutions to deliver innovations quickly. As a result, there is a demand for highly customized, complex products designed to meet customer's specific needs for OEMs to embrace advanced technologies and reap beneficial efficiencies.
The Internet of things (IoT), and the rise of smart manufacturing, provide access to copious amounts of data. The key is to integrate and reuse this data to improve products and processes. Subsequently, new, low-cost providers have agile start-ups that develop innovative products that leverage new technologies, increasing global competition and lower prices.
Digital solutions for manufacturers
With so many challenges, manufacturers need to adapt to thrive. Siemens Digital Part Production is a comprehensive digital solution to help manufacturers deliver high-precision parts. This process optimizes machining processes to provide consistent results; thus, improving quality and reducing time to market, thriving in the most competitive markets.
With parts becoming increasingly more complex, manufacturers must use computer-aided manufacturing (CAM) software. Digital Part Production (DPP) provides highly-automated CAM with a feature recognition advantage to manually select options when programming CNC machining tools, thus reducing programming time dramatically – automatically accelerating production. In addition, with an upsurge in product customization and personalization, the need to produce numerous configurations is essential and increasing. Therefore, automating NC programming provides greater agility to get products to the market faster – automating to differentiate.
Highly automated CAM provides automation
To exceed the competition, it's crucial to produce high-precision, high-quality parts, achieving a new level of part manufacturing. Therefore, it's vital to utilize innovative, advanced machining technologies. For example, highly automated CAM creates the complete machining process for intricate, complex parts, delivering consistent results with optimum quality, providing several benefits of automation:
Automate to accelerate production – With rising customization, it is essential to produce more configurations than ever – automating NC programming provides more agility, getting products to market faster.
Automate to differentiate – To produce high-precision, high quality parts and achieve a new level of part manufacturing that will exceed the competition, it is crucial to be innovative, using advanced machining technologies. Highly automated CAM creates a complete machining process for complex parts, delivering consistent results while improving quality.


Automate to reduce waste – Highly automated CAM provides a powerful digital thread that seamlessly connects an end-to-end production operation without data transfers between multiple software programs with errors and waste. 


Automate to improve communication – A single system from engineering to production increases design flexibility. It enhances collaboration across the organization, with all teams having access to the same information in real-time. In addition, any changes get automatically notified downstream to guarantee associativity throughout the product lifecycle. 


Automate to optimize processes – Highly Automated CAM facilitates the capture and reuse of data, assisting in creating a continuous feedback loop that enables insights into manufacturing processes. Also, it leverages machine learning to optimize machining, enabling shorter cycle times and improves part quality.
CAM software is essential in today's highly competitive market for manufacturers to streamline their design and manufacturing processes while producing highly finished goods quickly. It's vital to have a comprehensive end-to-end manufacturing solution to optimize machining processes and deliver consistent results. Digital Part Production's Highly Automated CAM technology allows the production of high-precision parts while benefiting from innovative technologies.
Software solutions
Siemens Digital Industries Software drives the transformation to enable a digital enterprise where engineering, manufacturing, and electronics design meet tomorrow with the Xcelerator™ portfolio.
Xcelerator is a comprehensive, integrated portfolio of software, services and an application development platform, accelerating businesses' transformation into digital enterprises. It unlocks a powerful industrial network effect – essential requirements to leverage complexity as a competitive advantage, no matter the industry or company, to seamlessly create tomorrow's complex machines.
Related links:
Listen to the podcast on highly automated CAM


This article first appeared on the Siemens Digital Industries Software blog at https://blogs.sw.siemens.com/thought-leadership/2021/07/01/dpp-highly-automated-cam/