Thought Leadership
Future Car podcast – Autonomous vehicle development part 2
In the final episode of the Future Car series on the transportation revolution, Nand Kochhar and I take a closer look at autonomous vehicle development around the automotive industry. In this episode, we learn about the dynamics of autonomous vehicle development, and how they may fit into transportation systems in the future. Nand also provides deeper insights on AV verification, testing, validation, and how confidence in this new technology is created among consumers and companies. You can listen to the episode right here:
Autonomous vehicle development is well under way at many of the largest automotive companies in the world, as well as several startup manufacturers and even major technology corporations. Already, we have some vehicles on the road capable of some limited automated driving in specific scenarios, but as development continues these capabilities will expand. For now, most self-driving vehicle systems are limited to either specific driving scenarios (such as highway driving), or to specific geographic areas in which their environment can be more easily controlled.
Verification and validation of self-driving systems continues to be one of the most daunting challenges for companies on the road to full autonomy. There are practically infinite unique situations an autonomous vehicle may encounter on real roads, especially when sharing them with human drivers. While no approach can account for all of these, using a combination of simulation and real world testing has become an important strategy for ensuring the safety and reliability of self-driving systems. Such an approach allows automakers to test their systems under a much greater number of scenarios for a fraction of the cost and time required to perform physical tests.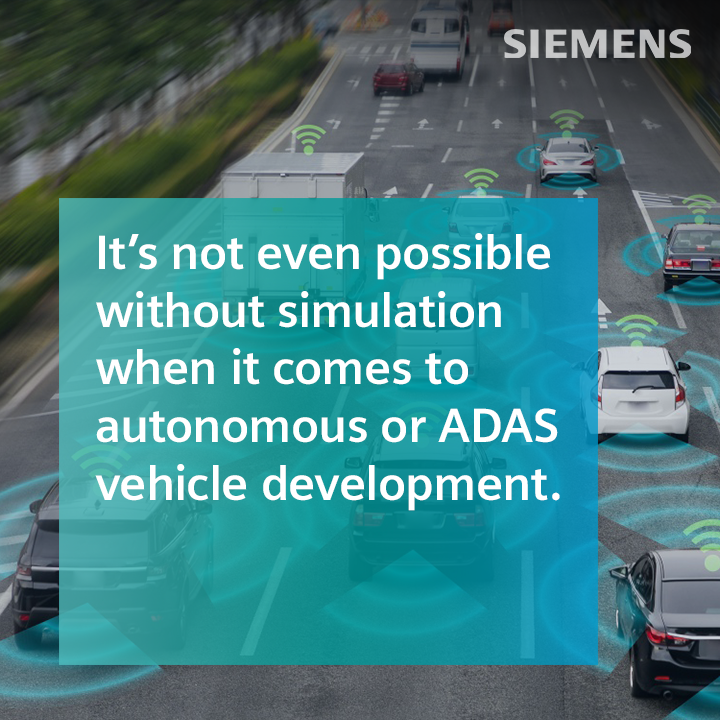 Of course, successful deployment of autonomous vehicles goes beyond just technology. The industry will need to work with several levels of government (from local to national) as well as industry standards organizations to develop policy specifically for AV operation in the real world. This will prove critical as the technology advances from level 3 to levels 4 and 5.
Taking this all into consideration, there is clearly a long road ahead for those aiming at the goal of truly self-driving vehicles. But, as a point of encouragement, those people are not alone on this road. By working together with partners both within the automotive industry and beyond it, we can make the most of our time and effort, and step ever closer to the automotive and transportation industries of tomorrow.
This article first appeared on the Siemens Digital Industries Software blog at https://blogs.sw.siemens.com/thought-leadership/2021/04/19/future-car-podcast-autonomous-vehicle-development-part-2/