Thought Leadership
Podcast transcript: Intelligent performance engineering (Part 3) – integrated design and simulation
The machinery industry requires equipment manufacturers to address many challenges and respond to the increasing demand for more flexible and customized equipment necessary to produce personalized and differentiated customer products.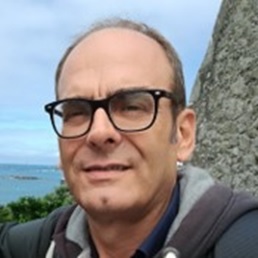 Today's podcast covers continue the Intelligent Performance Engineering podcast series, discussing dynamics solutions for modern, complex machines.
In this third podcast from our IPE series, we enjoyed speaking again with Rahul Garg and Giulio Camauli.
Read the transcript: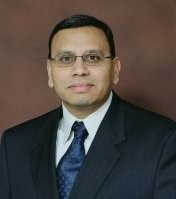 Bill Butcher: Hello everyone and welcome back to the Siemens Digital Industries Software podcast series on Intelligent Performance Engineering, brought to you by the Siemens Digital Industries Thought Leadership team. I'd like to welcome back our guests from the first two previous podcasts, Rahul Garg and Giulio Camauli. As you may recall, Rahul is the Industry Leader for Siemens Industrial Machinery Industry, and Giulio Camauli is the Industrial Machinery Industry Leader for the Simulation and Test Solutions within Siemens Digital Industries Software. Both Rahul and Giulio have over 30 years of experience respectively, and it's fantastic to continue the conversation with both of you. So, thanks for joining me one more time.
In our last two podcasts, we talked about the evolution of technology within the machinery industry and the key trends that continue to shape the industry today. We also introduced the Intelligent Performance Engineering solution at a high level where you guys discussed three key differentiators of the solution, including Multiphysics Simulation, Integrated Design and Simulation and Closed-loop Validation. In our last session (podcast02), we took a deep dive into how machine manufacturers can benefit from Multiphysics Simulation, which is a balance of multi-attribute engineering to bring a wide range of physics and disciplines together under one umbrella. This provides the ability to capture not only the complexities of different types of physics but also enabling Multiphysics simulations to study the relationships and impacts of these simulations across these physical domains.
In this third session, we'd like to shift the focus to the advantages of integrated design and simulation, and why this is important for designers and simulation engineers to use the same model in one system, keeping this simulation data in sync with the design.
Giulio let's start with you today. What are the specific challenges that machine builders are facing where this integrated approach could benefit them?
Giulio Camauli: Equipment manufacturers face many challenges to respond to the increasing demand for more flexible and customized equipment that is required to produce more personalized and differentiated customer products. This can add considerable complexity for OEMs to ensure these variations are safer, cost-effective and performant. So, each variation needs to be validated before it's delivered to a customer – and this can be done through the multiphysics simulation approach. Let's consider an example if a bottle quality test machine, checking for leaks accommodating the machine for bottle-size changes and varying the speed may require a physical change to the machine itself. This requires many simulations and tests to be performed to ensure strength, safety, performance, efficiency and reliability of the machine in each different configuration. It appears very clear how important it is to be able to pre-assess any new design modification.
Bill Butcher: So, could you elaborate on pre-assess? What do you mean by that term?
Giulio Camauli: It is being able to verify on the digital twin of your numerical model, the final behavior of the machine in the new configuration. So, this will save a lot of time and a lot of costs, avoiding any trial and error methodology. But, be sure that the project, and the design that you will deliver will be running immediately.
Rahul Garg: I think that's a great point, Giulio, because as the customization needs keep arising, the machine builders' ability to test those customizations become even less. And having the ability to do the testing in a simulated environment becomes more critical. So, now you don't have to worry about trying to make a physical prototype of each way, which can be practically impossible in many cases. Therefore, having this integrated design and simulation environment enables you to dramatically reduce the number of physical prototypes you must build as well.
Giulio Camauli: Yeah, you're right.
Bill Butcher: But even with this integrated environment you talk about, Rahul – Giulio, coming back to you – you mentioned customization and you see that it's a huge factor facing machine manufacturers today. So, help me understand – or help our listeners understand – why it's so important to have this integrated design and simulation process, and what are some of the risks if you're not doing this today?
Giulio Camauli: Design and simulation engineers can use a primary model concept of the same models across tools and keep simulation data in sync with design. Libraries of components built over decades make it easier to simulate various what-if scenarios in the early design phase. As an example, if the designer wants to use a new motor with a higher speed in a machine, they can easily drag and drop the component into the simulation model from the library to see what effect it would have on the overall machine design to be sure that we can guarantee the production performance, while saving energy. So, you have a concurrent performance and through a what-if analysis in a conceptual design phase, you can easily see if the new motor that is required to increase the production speed, and the throughput rate, can at the same time be more efficient in terms of energy consumption. And this aids in conceptualizing the overall equipment system design approach much before moving to the CAD design phase. So all these what-if analyses can be performed in an environment where you don't have the 3D design yet, or the geometry of your product, but you just have a functional mock-up, a functional model that is used to assess all the requirements.
Bill Butcher: I think that plays well to what I believe you talked about in podcast two, which was all the manual processes that are taking place today, which I would imagine, with such manual processes to do these what-if scenarios if you don't have a solution similar to Intelligent Performance Engineering, would be very difficult to achieve on any type of scale. So, that's a great example, thanks, Rahul. You know, with Giulio's response there, to me, we're coming back to the topic of digitalization and the digital twin. It seems to be an overriding topic with any machine manufacturer today. So, what is unique about the digital twin in the context of Intelligent Performance Engineering and Integrated Simulation and Design?
Rahul Garg: I think one of the things Giulio highlighted was your ability to do many what-if scenarios and create a library of these functions that you can reuse. The whole idea behind being able to support your end-customers' needs can be dramatically improved if you can reuse a lot of your systems and components because they've been tested out, they've been validated, you know they work very well. So, how do you create that library? You create that library by making sure that you have a central repository for managing all of your designs, all of your variations, all of your simulations, all of your test results, and all of the validations that you may have performed. So, this centralized repository becomes a very important value proposition for managing your design information, your simulation information, your test information, and even your real-life information. So, having all these different models, the load cases, all connected, becomes a very critical process to support your constant rising in customer needs and your constant rising demand for reducing the time for delivery and improving the performance. Having this ability to manage this in a product lifecycle management tool makes it very easy for companies to deliver the highest performance capabilities for their end-customers.
Bill Butcher: Giulio, do you have anything to add to that? Is there any comment that Rahul mentioned there? Have you seen that happening today? Or is this, again, a lofty idea?
Giulio Camauli: The fact that you can reuse the libraries is, of course, a safe design process. When you can rely on a validated model of the different components that you can integrate and assemble into a new architecture, it is saving not only time and cost, but it also increases reliability.
Bill Butcher: So, Rahul, continuing your comments and a little bit on the digital thread, can you talk a little bit further about the benefits that the manufacturers can achieve by incorporating integrated design and simulation into their manufacturing process?
Rahul Garg: So, to me, I think the biggest one is time to market – time to delivery – compressing that time. At the end of the day, one of the biggest issues most companies face is being able to respond to the customers' needs and to deliver the product at the fastest possible time. By bringing the design and simulation and test environments together, you're able to drastically reduce that overall time. And, obviously, along with time, you're able to get many more things including improving quality while trying out new design ideas, trying out new concepts, evaluating, making sure that you are balancing your needs for performance and the needs around energy and other aspects that typically become critical. So those are some of the key benefits that customers can realize by having this integrated design and simulation environment.
Bill Butcher: So, in complex projects analysts must set up basic simulations and there's a closed-loop connection between the simulation model that we talked about. Giulio, with that in mind, are there any examples of companies that have taken this approach and implemented it? And if so, what kind of benefits have they achieved?
Giulio Camauli: We can consider the example of one of our customers, Hager Group – a German company, who is using Siemens solution to optimize extrusion tools. The company had several business challenges. For instance, we can consider that they had to develop multi-extrusion tools, they had to optimize the extrusion tool production, and they also needed to understand the range that the new tools must cover. And the keys to success are being able to produce flexible solutions to ensure an optimal design and development process and accelerate the extrusion tool development to be first on the market. By adopting an integrated and scalable design and simulation approach, they have been able to achieve very important results, like optimized extrusion tools through the design process, to shorten the development cycle to consolidate the development process. I think this is a good example of a customer who adopted the simulation at the design level.
Rahul Garg: I would probably add, that by doing that, they were able to obviously reduce not only the time, but automated even the workflows between the design and the simulation people, exploring many trade-offs – performance trade-offs – and evaluating what-if scenarios. So, a lot of that could be done more easily by integrating the design and simulation environments.
Bill Butcher: The Hager story is a good example of why it's so important to use the same models in one system and keep that simulation data in sync with design to improve those efficiencies you guys both just highlighted. I want to thank you both for the time and information you shared today during this podcast on Integrated Design and Simulation. I hope you will join us again as we wrap up our series on the Intelligent Performance Engineering solution for industrial machinery. During that podcast, we will take a deeper dive into the topic of closed-loop validation and look at how machine builders can validate simulations by capturing and testing the relationship to requirements, functional layouts, logical implementations and physical implementations. Thank you very much, everyone. Until then, have a great day!
Siemens Digital Industries Software drives the transformation to enable a digital enterprise where engineering, manufacturing and electronics design meet tomorrow.
Xcelerator, the comprehensive and integrated portfolio of software and services from Siemens Digital Industries Software, helps companies of all sizes create and leverage a comprehensive digital twin that provides organizations with new insights, opportunities and automation levels to drive innovation.
Listen to the podcast03 for more information. Also, check out the previous podcast01 and podcast02 from this series.
Also, for more information on Siemens Digital Industries Software products and services, visit siemens.com/software or follow us on LinkedIn, Twitter, Facebook and Instagram.
Siemens Digital Industries Software – where today meets tomorrow.
About our experts:
Giulio Camauli – Simcenter Industry Solutions Manager at Siemens Digital Industries Software. Giulio has been with Siemens almost 30 years, covering many roles from application engineer for test solutions, to customer services manager responsible for strategic initiatives dealing with several key-customers in the Italian market. In his current role he contributes to the Industry campaigns and strongly collaborates with the different Simcenter sub-segments, marketing and regions to define broad and balanced Simcenter messaging and promotion.

Rahul Garg is the Vice President for Industrial Machinery & SMB Program, responsible for defining and delivering key strategic initiatives and solutions and global business development. He and his team are responsible for identifying key initiatives and developing solutions for the industry while working closely with industry leading customers and providing thought leadership on new and emerging issues faced by the machinery industry. Rahul's experience and insight are derived from 25 year career delivering software-based solutions for product engineering and manufacturing innovation for the global manufacturing industry, spanning a career in R&D to program management, sales and P&L management and having focused exclusively on the industrial machinery and heavy equipment industry since 2007.
This article first appeared on the Siemens Digital Industries Software blog at https://blogs.sw.siemens.com/thought-leadership/2021/02/09/podcast-transcript-intelligent-performance-engineering-part-3-integrated-design-and-simulation/