Thought Leadership
Podcast series: Intelligent performance engineering (Part 3) – Integrated design and simulation

In this third episode of our Intelligent Performance Engineering (IPE) podcast series, we address IPE integrated design and simulation. We are pleased to talk again with Rahul Garg, Vice President for Industrial Machinery & SMB Program, and Giulio Camauli, Simcenter Industry Solutions manager at Siemens Digital Industries Software.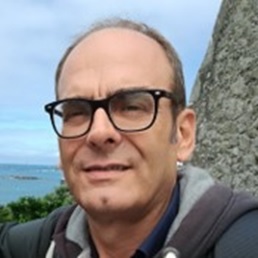 In podcast01 and podcast02, we discussed the evolution of technology within the machinery industry and the crucial trends that continue to shape the industrial machinery industry – introducing an overview of Intelligent Performance Engineering solutions. Our experts also detailed the benefits of multiphysics simulation, balancing multi-attribute engineering to bring a broad range of physics and disciplines under one umbrella. This dynamic captures the many complex capabilities for enabling multiphysics simulations to analyze physical domains' impacts.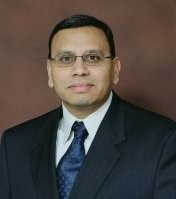 We now shift our focus in this third podcast by discussing the advantages of an integrated design and simulation. Designers and simulation engineers must use the same model in one system and retain the simulation data sync with the design. Equipment manufacturers face many challenges to respond to the increasing demand for more flexible and customized equipment that's essential to personalized customer products. This vital element adds considerable complexity for OEMs to ensure safe variations that are cost-effective and efficient.
Consequently, each variant validates through a multiphysics simulation before delivering to a customer.
An appropriate example mentioned in this podcast is the scenario of a designer desiring a new motor with a higher speed in a machine. With multiphysics capabilities, one can easily drag and drop the component into a simulation model from a resource library and witness the motor's effect on the overall machine design. This attribute guarantees production performance while saving energy.
Therefore, when there are concurrent performance and what-if analyses in the conceptual design phase, it's easy to ascertain whether a new motor is required to increase the production speed and throughput rate while attaining efficient energy consumption. This simulation feature also conceptualizes the overall equipment system design approach before transitioning to the CAD design phase. Moreover, these what-if analyses perform in an environment without 3D design or product geometry because a functional mock-up and model assesses all the requirements.
Learn more in this series about the benefits of Intelligent Performance Engineering and integrated design and simulation.
Siemens Digital Industries Software drives the transformation to enable a digital enterprise where engineering, manufacturing and electronics design meet tomorrow.
Xcelerator, the comprehensive and integrated portfolio of software and services from Siemens Digital Industries Software, helps companies of all sizes create and leverage a comprehensive digital twin that provides organizations with new insights, opportunities and automation levels to drive innovation.
Also, for more information on Siemens Digital Industries Software products and services, visit siemens.com/software or follow us on LinkedIn, Twitter, Facebook and Instagram.
Siemens Digital Industries Software – where today meets tomorrow.
Related links:
IPE Podcast01
IPE Podcast02
IPE Podcast03
IPE Podcast04
About our experts:
Giulio Camauli – Simcenter Industry Solutions Manager at Siemens Digital Industries Software. Giulio has been with Siemens almost 30 years, covering many roles from application engineer for test solutions, to customer services manager responsible for strategic initiatives dealing with several key-customers in the Italian market. In his current role he contributes to the Industry campaigns and strongly collaborates with the different Simcenter sub-segments, marketing and regions to define broad and balanced Simcenter messaging and promotion.

Rahul Garg is the Vice President for Industrial Machinery & SMB Program, responsible for defining and delivering key strategic initiatives and solutions and global business development. He and his team are responsible for identifying key initiatives and developing solutions for the industry while working closely with industry leading customers and providing thought leadership on new and emerging issues faced by the machinery industry. Rahul's experience and insight are deri
This article first appeared on the Siemens Digital Industries Software blog at https://blogs.sw.siemens.com/thought-leadership/2021/02/02/podcast-series-intelligent-performance-engineering-part-3-integrated-part-design-and-manufacturing/