Podcast series: Additive manufacturing – an industrial revolution (Part 3) – materials solutions
In this third podcast of our new additive manufacturing podcast series, we are joined by Trevor Illston, Chief Technical Officer for Materials Solutions Ltd, and Tad Steinberg, manager of Siemens Energy's Additive Manufacturing (AM) business development.
Material Solutions is a print service shop that Siemens acquired in 2016. Tad and Trevor have a majority stake in Materials Solutions expressly because of their expertise in printing complex metal parts with exceptional quality.
Additive manufacturing – printing complex parts and materials
In the additive manufacturing (AM) industry, Siemens is creating solutions for customers, training, identification, application of engineering requirements and communication of AM's realities. With the recent opening of the Siemens Additive Manufacturing Application Center (AMAC) in Orlando, Tad leads the Americas' business development activities.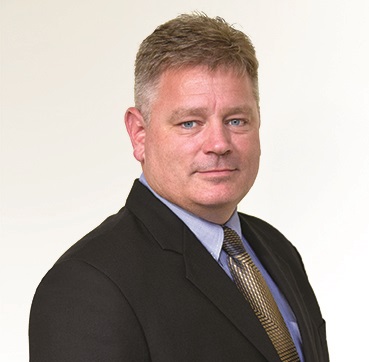 In this podcast, Tad and Trevor discuss their target industry: aerospace and defense. However, they also focus on other industries, including motorsports, oil and gas and energy – additive manufacturing is a large venue with many areas of interest.
According to Trevor, their prominent focus is supplying parts to industrial gas turbines. A showcase example of this is in Finspång, Sweden. This incredible gas turbine experience provides a basis to build upon in providing services to other industries, thus applying common materials, geometry and applications in the aerospace industry.
Moreover, Material Solutions, with Siemens Digital Industries Software, provides a broad range of services. Firstly, there is a made-to-print service when customers' supply a model or drawing they want to print, while wanting to meet many specifications. Secondly, Material Solutions takes customers through a full journey of learning about additive manufacturing: what works for the process, what doesn't work and how to design a part to adhere to this process – getting the most out of their application. Lastly, this journey takes the customer through to printing. Other pertinent services are also provided throughout the journey in areas of consulting, design and engineering.
There are very high-performance and demanding applications that require materials with superior quality, only achievable through this comprehensive process – this is the driver for developing what is available at Siemens' Material Solutions. For example, in the aerospace industry, they've built their process around meeting aerospace-level quality requirements, giving them a unique position in their offering.
There have been many ways that people have been innovating parts. Gas turbines provide the engine with advanced cooling methods. This new cooling method, though complex, offers a novel approach to cooling designs and optimization. It's an unconventional process that improves the components' performance considerably in engine emissions and efficiency, thus opening opportunities to push the performance boundaries of the components by using additive manufacturing.
Additive manufacturing – lightweighting, assembly consolidation and certification
Another area of additive manufacturing that provides essential value is in printing materials and parts for weight reduction. In the past, parts looked very similar, whereas now significant technological advances allow people to be comfortable with designing innovative parts with additive. Therefore, parts optimization results in weight reduction. Subsequently, there is an integration of multiple parts – consolidating them – removing the interfaces and significantly simplifying the manufacturing supply chain. Therefore, assembly consolidation spurs additive manufacturing's design complexity, creating complex 3D parts, thus enabling the assembly code consolidation.
Another notable factor is that industries like aerospace and medical have stringent requirements for creating high-quality parts with tight tolerances and low failure rates. These standards begin an arduous certification process for industry suppliers. Therefore, when Material Solutions delivers a part, there's usually a pack of information that captures the process certificates, thus controlling the part's manufacturer with additive manufacturing methods, including the heat treatment, non-destructive aspects, testing, inspection and more. These areas provide full traceability to the delivery of parts and machines, specific to the batch of powder and recycle number.
Part traceability includes the material, process, printer serial number and making of the part – for repeatability. Therefore, these sorts of industries, including the parts and the paperwork's provenance, are as vital as printing the part.
Additive manufacturing – business development
An essential aspect of additive manufacturing is business development. The customer's journey governs this. Sometimes this is driven by a manager's mandate, saying they're falling behind the curve. Or, a company is looking for an alternative to the supply chain. Other companies are at an impasse in their traditional technology, looking to explore innovations. However, when customers are only looking to improve their per-part cost quality, additive is not usually the answer. Therefore, education is crucial to helping customers make the right decision for their needs.
As mentioned, it depends on where the customer is at in their journey. Some people are merely looking for something simple, outside of a conventional approach, easily solvable. Nevertheless, education is improving massively, with customers having a better understanding of what additive manufacturing provides versus the early days of this technology, which saw a reluctance to change a design to suit the process, coming from the point of skepticism to meet requirements. However, customers now understand what AM can provide, with a lightbulb going off in their head, showing a visual comprehension of its possibilities, establishing an exciting dynamic for change.
With these ongoing advancements, additive manufacturing is a stimulating technology with innovations affecting many industries, products and processes.
Listen to the third podcast in this additive manufacturing series to learn more about the topics discussed in this blog, including designing for additive manufacturing (DfAM), the differentiation of internal and external customers, and the future of materials solutions.
Access this podcast via Apple, Stitcher, Spotify, Castbox, TuneIn or Google.

Also, listen to podcast01 and podcast02 in this series.

Siemens Digital Industries Solutions Software, through its Xcelerator portfolio, provides a breadth of simulation skills to help engineers with many capabilities, including simulation for build orientation, optimization and macro and mesoscale process simulation.
About our experts:
Tad Steinberg – Manager of Siemens Energy's Additive Manufacturing (AM) business development team and more than 20 years of aerospace experience.
Trevor Illston – Chief Technical Officer for Materials Solutions Ltd
This article first appeared on the Siemens Digital Industries Software blog at https://blogs.sw.siemens.com/thought-leadership/2020/09/10/podcast-series-additive-manufacturing-an-industrial-revolution-part-3-materials-solutions/