Thought Leadership
Advanced machine engineering overview (webinar – Part 1)
In the following informative webinar, Bill Davis, Solution Director of the Industrial Machinery and Heavy Equipment Industry for Siemens Digital Industries Software, presents his view (Part 1) of the industry market, machinery, the trends and challenges and the key technologies for businesses to survive.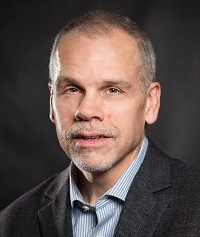 Machinery industry – a revolution
Industry 4.0 is becoming a common term representing a revolution in the machinery industry. Machinery is at the core of helping industries realize advancements in productivity and efficiency, bringing highly advanced technologies to the consumer market. Today's machines are changing, becoming more sophisticated, automated, interconnected and even intelligent via incorporation of IoT analytics and machine learning. Digitalization is at the center of the Industry 4.0 phenomenon and the key to enabling technology and capabilities to transcends all other trends.

Some of the current trends include the following:
Consumer-driven customization – Trends in the broader consumer market ultimately define what type of machinery manufacturers need. A typical consumer product's development cycle is compressing – making lot sizes smaller while decreasing product life spans. Consequently, machines must become more flexible and adaptable to an ever-changing product mix, often with customized features or functions.

Adaptability – Customers demand different configurations and material requirements with various manufacturing components and arrangement of assemblies. Therefore, in smart manufacturing, there is a greater reliance on an integrated connected factory to answer this demand and address the shortage of skilled manufacturing labor. Robotic automation is an integral part of the factory assembly, which is crucial to quality operations. Therefore, there is a need for significant oversight, granularity and a complete manufacturing operations management system, including reporting.

Changing business models – The combination of increasingly sophisticated machines and a skilled labor shortage for operation and maintenance has caused manufacturers to extend their service operations into customer plants. Many are exploring and implementing the production-as-a-service (PaaS) business model. While it's more lucrative for machine builders to get paid by the part, it also increases reliance on machine durability and quality. This dynamic includes hardware, software and the machine to leverage remote monitoring and analytics in detecting deteriorating conditions. Then, these conditions are addressed, and the implementation of changes occurs to the machine operation.

Digital twin – The digital twin process includes simulation, durability for the mechanical, electrical, software and fluidics. This process consists of the multi-disciplinary design, simulation and bill of materials. An essential part of the digitalization strategy is leveraging a customer and supply chain's digital twins to be efficient in designing the machine's digital twin while incorporating individual customer requirements.
Learn more details about these trends in the AME webinar.
The Xcelerator portfolio in Siemens Digital Industries Software suite of products provides a full suite of solutions, empowering machine builders and suppliers with essential tools to compete successfully. Industrial machinery companies can transition seamlessly to create tomorrow's complex, efficient machines.
In Part 2 of our upcoming blog promoting this webinar, we will introduce Frans Adamowicz, presenting a detailed look at the Advanced Machine Engineering solution.

About our experts:
Bill Davis is the Solution Director of Industrial Machinery and Heavy Equipment Industry for Siemens Digital Industries Software. His experience and insights have been acquired from a career spanning 30 years in engineering and operations management with machinery and heavy equipment companies. Bill holds a master's degree in Business Administration from Marquette University, with a concentration in Operations Management and Strategic Marketing, as well as a Bachelor of Science degree in Mechanical Engineering from Milwaukee School of Engineering.
This article first appeared on the Siemens Digital Industries Software blog at https://blogs.sw.siemens.com/thought-leadership/2020/09/02/on-demand-webinar-advanced-machine-engineering-overview-part-1/