Discover additive manufacturing via the Siemens' AM Network
Staying competitive in an innovative marketplace
Does your company benefit from the numerous advantages of additive manufacturing? Thousands of organizations are advancing their design and production using AM technology in order to build better products, improve quality and stay competitive.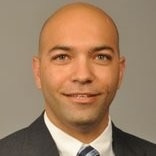 Expertise in this technology is essential to successfully delivering all the pieces of a manufacturing workflow together for additive manufacturing. First and foremost, advanced design tools are necessary to optimize the geometry of each part.
When designing a part for additive manufacturing, it's essential to verify and simulate the print before committing to manufacturing parts and products. For example, as an early adopters of 3D printing, the medical industry professionals are taking advantage of the design and production flexibility of AM to produce customized medical devices such as replacement joints. Since the replacement joint is customized to the patient as a one-of-a-kind part, designers rely on specialized tools for simulating the metal printing process in order to identify and resolve potential production issues even before physically printing, saving both time and money. Siemens NX AM provides a wide array of software tools for designing and simulating parts optimized to be produced in various AM technologies.
Once an additive part is designed, the next crucial step is finding the right manufacturing partner to reliably create the part to your specifications.
The Siemens' Additive Manufacturing Network
The Siemens' AM Network objective is to promote the global implementation of industrial additive manufacturing for accurate on-demand production. It enables organizations to obtain the parts they need whenever they need them, tailored to the organization's requirements via a global network of suppliers and experts.
Removing the barriers for mass adoption of industrializing AM, this innovative digital platform provides the means for streamlining digital workflows to collaborate, plan and execute the AM processes. It enables easy collaboration among designing, manufacturing and procuring team members for technical and commercial purposes.
Collaboration – enterprise, suppliers and partners
Siemens' AM Network provides an online order-to-delivery collaboration platform to co-create AM parts with a comprehensive assembly of AM manufacturers, experts and technology partners. It brings the right people together to deliver manufacturing needs, while instantly locating suppliers and consultants in local or preferred areas of need.
AM Network also helps companies to streamline and digitalize their production processes, improving the order management and tracking across multiple organizations, saving handling costs and reducing production errors. The result is a streamlined business collaboration with established service partners for each endeavor, in conjunction with global operations to meet customized needs.
The additive manufacturing network is accelerating the adoption of AM for the industrialized world. It brings together the right people with the right software tools to faster implement AM projects. Maintaining the digital twin of AM projects across different organizations involved in the projects is imperative to succeeding in the fourth industrial revolution and to scale AM adaptation.
Find out how the Siemens' Additive Manufacturing Network is helping to shape your industry to reap inordinate rewards.
About the author
David Swisa is the Business Development Manager at Siemens Digital Industries Software, bringing over 10 years of experience in design and R&D management in complex defense systems and industrial 2D printing to the table. His fascination with 3D printing was a natural next step in his career journey. He is driven by his desire to build up businesses that leverage the design freedom and speed AM software and technology offer to the manufacturing process.
This article first appeared on the Siemens Digital Industries Software blog at https://blogs.sw.siemens.com/thought-leadership/2020/05/11/discover-additive-manufacturing-via-the-siemens-am-network/