Industrial-scale additive manufacturing use cases – ep. 4 Podcast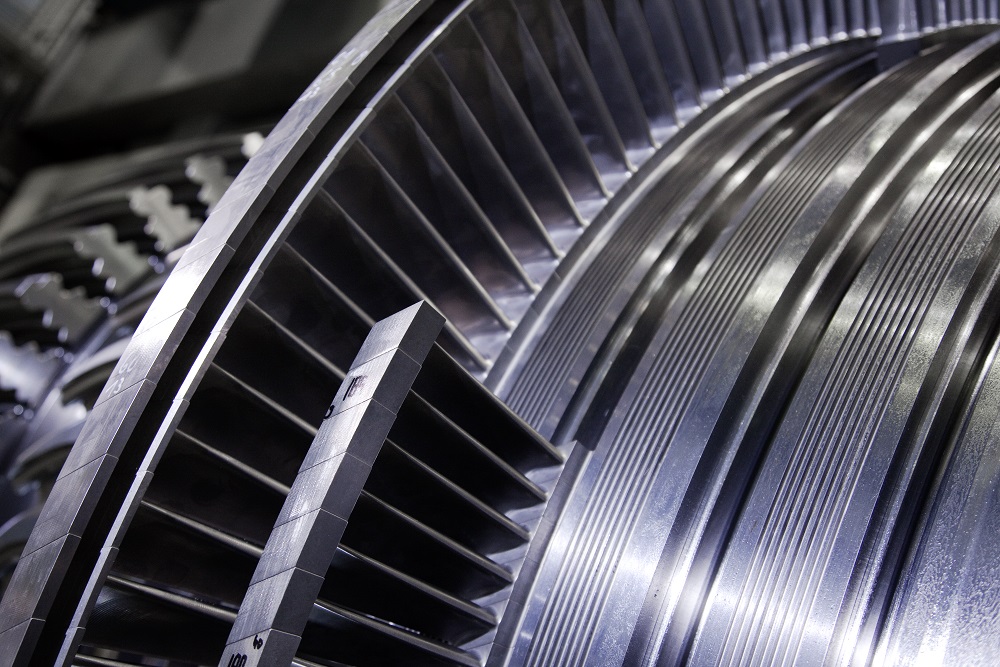 Is your company ready for industrial-scale additive manufacturing?
3D printing, otherwise known as additive manufacturing, is changing the way manufacturers are looking at production. We can design and simulate parts and products, along with troubleshooting problems, before printing. Moreover, issues that could stop production are no longer a hindrance to the overall process.
Industrial-scale additive manufacturing (also known as ISAM) has tremendous potential to improve the way you produce and repurpose your product. This industry is significantly expanding how we print, the speed at which we print and implementing innovative parts on demand. Let's look at some use-case additive manufacturing examples of this dynamic technology that will soon be a standard for all manufacturers.
We have the privilege of discussing additive manufacturing with Robert Meshel, Siemens Director of the Additive Manufacturing Network Initiative. It's an online collaborative platform designed to accelerate the use of additive manufacturing in the global manufacturing industry.
In this final article of our four-part series, we are discussing some definitive additive manufacturing examples making a radical impact on companies' businesses.
Listen to the final episode of our four-part series, below.
Also, listen to the entire podcast series on Soundcloud, Stitcher or iTunes.
Read the transcript of this episode:
Dean Haehnel: In our last podcast, we talked about the Siemens AM network and how it can serve the needs of any manufacturer, whatever their maturity level. Can you elaborate on the potential use-cases which can be done simultaneously? Also, am I correct that there is no specified order, as these are not a linear path?
Robert Meshel: Yes, that's correct. Each manufacturer decides what is best for their situation to fit their needs. I will discuss three major use-cases. These are not the only use cases; however, they cover a significant piece of industrial-scale additive manufacturing.
When designing for additive manufacturing, you have inventories with rapid scale-up for new production. You proceed by finding the best use case that fits your needs.
Dean Haehnel: Let's start with DfAM (Design for Additive Manufacturing). What does it mean?
Robert Meshel: When we talk about DfAM, it's usually oriented towards design capabilities such as topology optimization. This is a technique to optimize the structure by means of material consumption strength. A good example is a lattice structure, which is building a multi-scale structural design mesh inserted into the architecture, so it weighs less and provides mechanical properties for parts consolidation. This architecture provides a significant benefit for additive manufacturing, with the ability to deliver fewer parts and consolidated assemblies into single parts, affecting the overall assembly and maintenance process of these products, which is considerably simpler than traditional manufacturing practices.
However, in the additive manufacturing network, when we talk about visually designing for additive manufacturing and adding elements to emulate those with the ability to collaborate, which most engineers lack this knowledge. So, it requires collaborating with service providers, including other engineers and parts manufacturers, to co-create and provide this specialized knowledge for technology selection and other evolving technologies available to additive manufacturing. Moreover, there should be a resource query to learn and eventually select the technology for your design.
Also, this includes the ability to access guidelines or make a proper selection of materials. The volume of information that is available in the market today is enormous, and it's difficult for engineers to fully comprehend all the data to make informed decisions. So, designing for additive manufacturing is facilitating the interaction that needs to occur for correct decision-making, and supplying that knowledge in a manner that's easy for consumption and operation.
Dean Haehnel: Is some of the value of industrial-scale additive manufacturing unlocked through DfAM?
Robert Meshel: Yes. You realize the most significant advantage of additive manufacturing when you design or redesign parts to fit to leverage the best capabilities. The result could be light-weighting or innovative structures based on design optimization.
Unless you leverage the capabilities of additive manufacturing, it's challenging to see beneficial results. Eventually, the essence is how to bring all relevant knowledge and tools to facilitate those in various ways necessary between the resources to deliver the design in a manner that leverages the unique set of benefits that additive manufacturing provides.
Dean Haehnel: You mentioned digital inventory. What is that?
Robert Meshel: This is the ability to design or build anywhere, with no separation between design and manufacturing. We are seeing a significant amount of investment by manufacturers in maintaining and storing inventory and shipping the transportation of this inventory to the point of consumption. This is a crucial element in the manufacturing cost structure to eliminate – a significant advantage to manufacturers.
Since the industrial age, economies of scale were always considered a priority for efficient production— creating the same thing repeatedly. This fostered an environment where products were built in a central location and shipped globally for consumption. Even though there are advantages with the economies of scale and mass production, there is significant cost like inventory, distribution and logistics overhead. However, a crucial market trend we are witnessing is a demand towards a single batch size for individualized parts – a legitimate need. This could include medical devices for implants within the body.
So, there's a definite need for a fully customized and personalized approach to the needs of the patient because of customer preference — people like to have their solutions more individualized. Also, there's more variation. In the past, people would say you can get any color if it's black – this is not an option anymore. People want to have their product the way they want to have it. This requires some high valuation in the product mix.
Also, there's a strong demand by consumers to have products be produced locally. Additive manufacturing allows a single batch with high variation produced locally because each product is individualized and produced separately by specified machines. It's a highly digitalized process — mainly executed by machines — location is a non-issue. There's no advantage in putting 500 machines within the same facility when you can distribute the 500 machines globally to serve local markets. This is a strong advantage of additive manufacturing and a paradigm shift in market behavior.
And, it's not merely an advantage in cost reduction, but speed and agility are improved with the ability to serve your local market. The coordination is of a single batch. Not having a central location, but allowance for anyone and anywhere, is a significant advantage. This enables distribution with overall production capacity throughout the world. However, with any new technology, you need to have the correct infrastructure to support it, which includes the ability to manage the digital inventory – the technical package.
This technical package is the digital definition of what the product is, how it would behave, and how it should be produced. You need to exchange the digital package, or the original OEM of the product, into a local supplier that can produce this part. So, you need the correct security mechanisms and to ensure your manufacturers to have the abilities and capacity to produce parts with specific instructions you provide. You need to ensure that these manufacturers adhere to your specifications; otherwise, you're not able to provide the certification that the part is accurately produced and usable by the customer.
Therefore, you need a set of capabilities to monitor production not owned by you. Many times, you're monitoring somebody with ad hoc interaction of the production, as opposed to a regular ongoing supplier. You may be approaching suppliers where you have had little interaction, without a local market, which justifies a more fluent interaction process. Therefore, the overall set of management is a complicated ecosystem and requires new innovative ideas to support it.
Dean Haehnel: There are so many benefits that can be realized; it's amazing. Streamlined logistics alone can certainly save a company a lot of money, but I think you also talked about rapid scale-up for production. Please explain it to us.
Robert Meshel: Additive manufacturing has the potential to become an exponential technology – a tipping point where additive manufacturing activity is rapidly increasing. Therefore, the manufacturer needs to prepare for these new opportunities. For example, BCG estimates that by 2030 in the aerospace industry, 20 percent of the critical engine components will be purchased via additive manufacturing. By 2025, 10 percent of aircraft components will be using additive manufacturing. Multiply this by many other domains where AM is relevant, and you realize the many outlets for producers to be engaged. The opportunity is close and has enormous potential.
There's a need to build capabilities to support a greater production capacity. This is also valid for service bureaus due to the high probability of serving larger markets. They need to think about how to increase growth rapidly and provide more services to their customers. Moreover, this holds true for manufacturers wanting to see the benefits of the additive manufacturing domain, and whether they should proceed via internal or external production. Also, a consideration for managing larger orders is a necessity, with a significant amount of parts to be produced. This includes the ability to monitor the order, production cycle, meeting specifications and more. The technological capabilities and infrastructure all need to be in place to support the demand.
For example, if you produce thousands of parts alike, or identical to, parts via traditional manufacturing, you usually have one data set that includes all information for the thousands of batch parts you produce. Whereas, in additive manufacturing, even though you may have one order of thousands of parts, they're produced individually; therefore, the amount of data collected in the order to verify and monitor is traced, with the work on the one part being multiplied a thousand times.
So, you have a larger amount of data to be managed, with it being essential to continuous learning, which is a major asset to companies looking to improve production and their process. When you have thousands of new data sets you can learn from, it's critical that producers leverage the capabilities of this data, which requires the infrastructure to support, collect and monitor.
Dean Haehnel: Can these use cases be performed in any order, or do they apply differently to specific businesses and industries?
Robert Meshel: Yes, different business models, industries and products find themselves in different use cases. You eventually see how each of these use cases benefits the potential customer. For example, DfAM allows for weight reduction, which is critical for automotive production and aerospace. Another area is personalization, which is a crucial issue for the medical industry in personalizing items like implants. These are all critical capabilities.
Also, inventory reduction for replacement parts is critical to industrial machinery. Every company is unique, every product is different, and each use case for industrial-scale additive manufacturing may apply to specific customers at different times. This is part of the learning curve that the experts connect to with the Siemens Additive Manufacturing Network. These assist the customers in choosing the correct location and use cases that can provide the highest benefit for their future needs.
Dean Haehnel: This information provides great insight into the benefits and use-case examples of industrial-scale additive manufacturing and how the Siemens AM Network helps the customer get the most from their additive manufacturing journey.
Please follow us on social media to hear this entire series via podcast on Soundcloud, Stitcher and iTunes.
This concludes the final podcast in our four-part series of blogs taken from a transcribed podcast on industrial-scale additive manufacturing. Go to our glossary page to find out more about additive manufacturing.
Related Links:
Press Release – Siemens expands additive manufacturing portfolio through acquisition of Atlas 3D
On-Demand Webinar: "first time right", metal additive manufacturing
About our expert
Robert Meshel is the Director of the Siemens additive manufacturing network, an online collaborative platform designed to accelerate the use of additive manufacturing in the global manufacturing industry. This initiative was born under his previous role, where he re-joined Siemens Digital Industries Software as the director of the strategy for the manufacturing Engineering Software unit. Driven by the passion for innovation in technology and business models, Robert was relentlessly pursuing new strategic opportunities developed within the organization or by partnering with external ambitious startups that are seeking to make a significant impact. Robert originally joined Tecnomatix in 1996, where he served in various technical management capacities, including head of portfolio management, director of product management and business consulting.
This article first appeared on the Siemens Digital Industries Software blog at https://blogs.sw.siemens.com/thought-leadership/2020/04/06/podcast-series-industrial-scale-additive-manufacturing-part-4-use-cases/