Thought Leadership
Advanced machine engineering – industrial machinery (podcast transcript – part 1)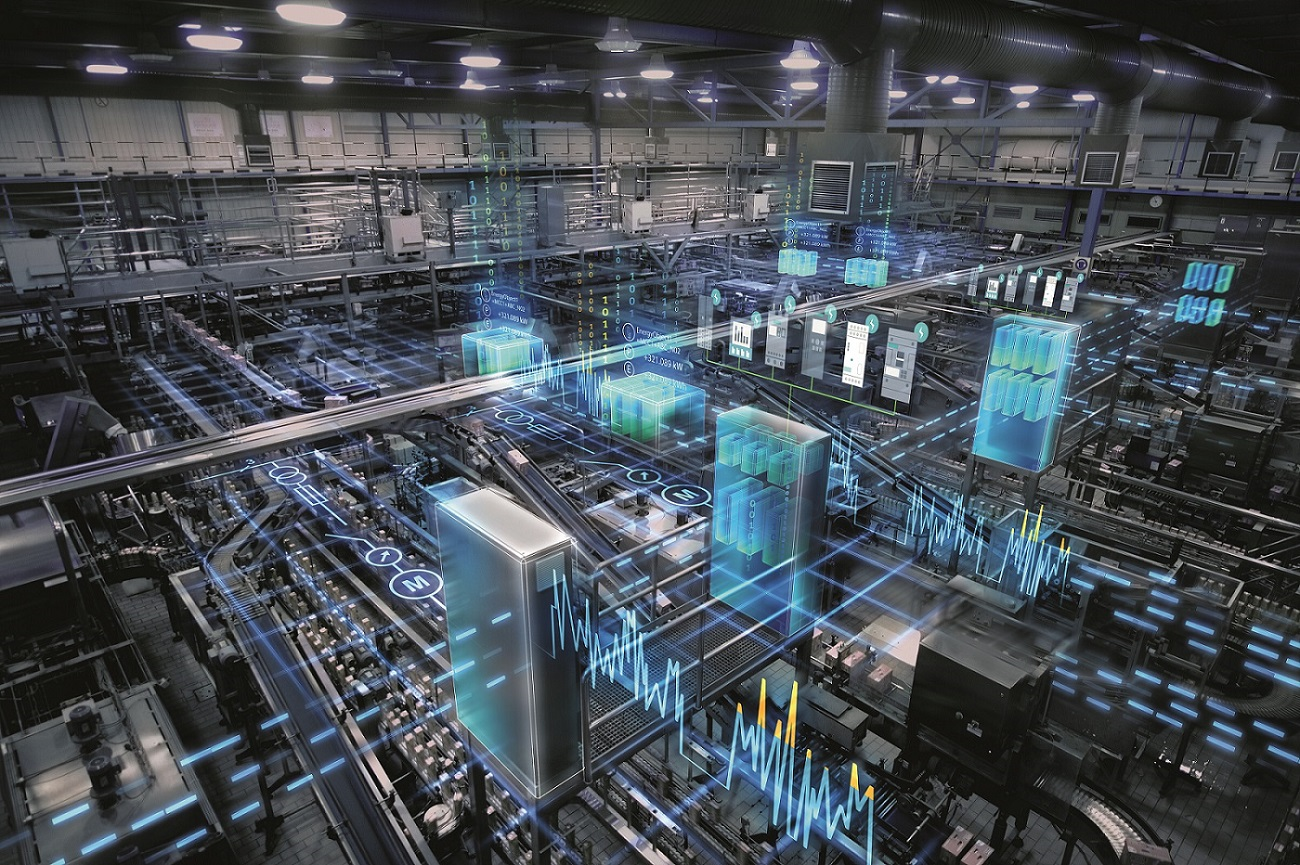 The scenery of industrial machinery in manufacturing is seeing a pioneering renovation of technological progressions. It is a daunting task to design, validate and manage modern manufacturing and assembly operations to achieve a first-class level of quality while optimizing cost.
In this latest series of advanced machine engineering podcasts, we are discussing how machinery manufacturers are gaining a competitive advantage by implementing a digital thread approach to engineering, which enables the development of highly sophisticated machines, faster.
The transcript of this first blog podcast will cover some of the current challenges and trends facing machinery manufacturers and how these hurdles are driving a technological evolution that is enabling machine manufacturers to exploit profits and discover industry trends driving the adoption of this innovative technology.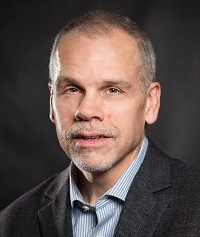 A substantial contributor to this series is our resident expert, Bill Davis, who is the Director of Industrial Machinery and Heavy Equipment Solutions at Siemens Digital Industries Software. Bill's expertise in this industry expands over 30 years, with 20 years as an engineer.
Feel free to listen to this podcast in the first blog of this series, or read the transcript excerpt, below:
Bill Butcher: Welcome to Siemens Digital Industry Software podcast series on Advanced Machine Engineering, brought to you by the Siemens Thought Leadership team! Bill, can you give us some information on your background?
Bill Davis: Thanks for having me on, it's a pleasure to be speaking with you. A little bit about my background – I am the Director of the Industrial Machinery and Heavy Equipment Solution area, which means I take care of the industrial machinery customers and heavy equipment customers in that space. Our software is uniquely positioned with capabilities to take advantage of the problems and give our customers solutions that they can't otherwise achieve. We also help those customers by assisting the product improvement process, so the next generation of software is even better than today's version. This is what brought me to Siemens, with my experience in the industrial machinery and heavy equipment area. Predominantly speaking, my background is in automation, converting and packaging machinery. I worked at several different companies over the course of my 30 years in engineering and management positions, as well as both engineering and operations – I've seen both sides of the business, and I've also had the pleasure to work with several very large mining machinery companies in my area, where they have unique challenges. However, today we'll be talking primarily about industrial machinery, and that experience has also helped shape how I help our customers and their go-to-market strategy. And realistically, throughout all my experience, I've been the person who has been leading the charge on bringing those companies forward on their digitalization journey, whether it's CAD, PLM, ERP integration, solution or simulation. It has been a great journey!
Bill Butcher: Well, that's excellent! I think our listeners are really going to enjoy the wealth of that experience that you just referenced. And before we look ahead, I just want to revisit some of that experience. Let's look back at the last ten years. There have been so many changes in the machinery industry, but what would you cite, from your perspective, would be one or two significant technology changes that have shaped the industry in the past decade?
Bill Davis: That's a good question! There certainly has been a lot of change. The tools that we use for engineering are certainly different, they've become much more capable than they were ten years ago. There's certainly changes in the industry, as well, so to divide this up into two different parts: on the CAD/CAM and simulation capability, there's substantial core technology around embedding simulation into the design process – via a multi-discipline domain, finite element analysis, computational fluid dynamics, vibration and harshness. Also, it's a more collaborative multi-discipline type of design, like the so-called, "Generative Design Movement" where instead of designing first and then simulating to see where you had problems with the design, you're using the loads and the constraints that are in the design to help shape the net material that you actually need in that part, which helps drive what your design happens to be, even if you're not using some of our technologies around additive manufacturing. Realistically, there is so much electrification in the product that it's difficult and challenging to simulate everything in the machine to arrive at what that final product is, without having some way of validating the PLC code and the automation code that's in it. So, those are big changes from the market perspective as well as the solution products, if you will.
Bill Butcher: Those are great examples of the evolution, and it seems like most of that is focused around technology. Would you say technology has been the biggest catalyst for change in the machinery industry? Or are there other factors that are creating the need for advanced technology solutions as well?
Bill Davis: The new technologies that are out there in terms of the capabilities for design engineers are certainly pronounced. We continue to push the envelope on providing a more robust toolset for design engineers and automation engineers. However, I think one of the things that's important for our customers and listeners is to understand this whole idea of consumer-driven customization. We all want our own product – if you've gone shopping on Amazon, you can get what you want when you want it – and so what we're seeing is that in the derivative type of markets where if I build a machine that makes a product that's used in other products, for example – cell phone manufacturing is a perfect example – the lifespans are getting shorter for those products. You need to be able to ramp up very quickly with a machine that's going to make that next version of cell phone. And, there are more variants in terms of the cell phone capability. So, the machinery is really impacted by those things – by the consumers and what they're looking for in a new product and how short their attention span is, as far as needing something new on a repetitive basis, so it's really changing how dynamic and how adaptive that machinery has to be, to take advantage of that or to react to.
Also, when we look at what's going on in manufacturing, this whole movement toward machine learning and artificial intelligence, and highly adaptive equipment – where it's running itself and, as the OEM – we're able to get more information from an analytics capability of what's happening on the shop floor in a richer fidelity. This allows the machine to make some smart decisions, while giving us the broader capability around it. All of this is driving toward new business models, where the machine builder and OEM are finding that it's more advantageous for them to be a partner with their customer and provide production as a service, which of course increases sustainability of that machine and keeps it in service longer to help drive costs down for the machine builder and for the machinery consumer.
Bill Butcher: Then what you're saying is technology continues to advance and increase expectations on customization from consumers and continues to increase complexity and tests the limits of those advancements. On another topic, the digital twin is one of the buzzwords that we hear very often these days. Can you elaborate on the concept of digitalization, and more specifically, the digital twin in the context of industrial machinery?
Bill Davis: I don't think a day goes by in my own inbox where I don't see an email or somebody putting out a piece of material on the digital twin, so I completely agree with you, it's thrown about quite often, so it's good to have this kind of definition. What we found is that when we look at some of our competitors, their definition of the digital twin matches what their capability is, so you get this limited definition. For us, it really is a holistic representation of the physical machine, its performance and even the recipe for how it's manufactured. So, it corresponds to everything mechanical, electrical, hydraulic, fluids, pneumatics, design domains, performance, simulation and the automation code; and then extending it into manufacturing and service life. So, it takes the machine from the point of origination all the way through to it getting recycled.
The trends are showing that machines are getting more complex and you really need to have traceability of the serial number of the machine from the point that you release it from engineering through manufacturing and into the service life. So, being able to understand all those different variants in the machine is really an important point as to why you need to have a digital twin of each machine that you manufacture. There's a blurring of lines between mechanical, electrical and software, so you can't just have a digital twin of the mechanical, without representing all the other domains as well. Finally, you need to have a comprehensive digital twin to drive value because so much of the machinery is becoming driven by software and electrical. Fortunately, in our space, we can represent the software that helps our customers manage and maintain the most comprehensive digital twin.
Bill Butcher: We now have the technology and tools in place to really drive change and exponentially increase efficiency to help create true competitive advantages for machine builders and suppliers by delivering machines into the market faster. You have termed the approach, "Advanced Machine Engineering". Can you help the listeners understand what exactly is Advanced Machine Engineering, and what makes it unique from any other approaches machine builders and their suppliers are using today?
Bill Davis: Advanced Machine Engineering is a term that we coined several years ago, and it's high-level. It marries the development of the digital twin and the collaboration of those domains for developing the machine into a complete solution suite. We're going to be discussing multidisciplinary design – the mechanical, electrical and fluidics – and why that's important to have a single source of truth in the design to be able to address the back and forth between the silos that often exist. Secondly, because of all the software and the automation code that's being developed, you really need to have a way of performing virtual machine simulation and testing out that PLC code in the virtual world, as opposed to building it out and then testing it. So, you've got to be able to prove out that the machine can do what it's designed to do before we start it up on the floor and possibly break things.
Lastly, if you roll it all together in the context of the configuration of these different machines and the fact that whether you subscribe to a platform engineering model, or you're building a one-off every time, you have various bills of material for diverse needs such as mechanical, electrical and fluids for different domains – and you need to express that in a bill of material form so you can actually produce it. With all of the different configurations of variants that you could possibly build for a customer, you have to have some way of managing it all, and that chaos is one of the biggest sources, from an engineering management perspective, that's one of the biggest sources of waste – is looking for the right products, looking for the right equipment and having the right bill of material. It's far more expensive to do the design when you don't know the design from the various domains, so you need to consider when it comes to product improvement. This is all part of what we consider Advanced Machine Engineering as part of the solution.
Listen to podcast01, podcast02, podcast03 and podcast04 from this series via our Thought Leadership blogs.
Also, you can access the entire podcast series via Apple, Stitcher, Spotify, Castbox, TuneIn or Google.
To improve the speed and efficiency of your machine design process, watch our Advanced Machine Engineering – Start your digital transformation journey today webinar.
About our expert:
Bill Davis is the acting Industrial Machinery and Heavy Equipment Industry leader for Siemens Digital Industries Software. His experience and insights have been acquired from a career spanning 30 years in engineering and operations management with machinery and heavy equipment companies. Bill holds a master's degree in Business Administration from Marquette University, with a concentration in Operations Management and Strategic Marketing, as well as a Bachelor of Science degree in Mechanical Engineering from Milwaukee School of Engineering.
This blog is an excerpt from the transcript, showing the first in a series of four podcasts on advanced machine engineering, a part of the Xcelerator suite of products with Siemens Digital Industries Software – where today meets tomorrow.
This article first appeared on the Siemens Digital Industries Software blog at https://blogs.sw.siemens.com/thought-leadership/2020/03/17/advanced-machine-engineering-industrial-machinery-podcast-transcript-part-1/