Multi-disciplinary collaboration is driving complex-product success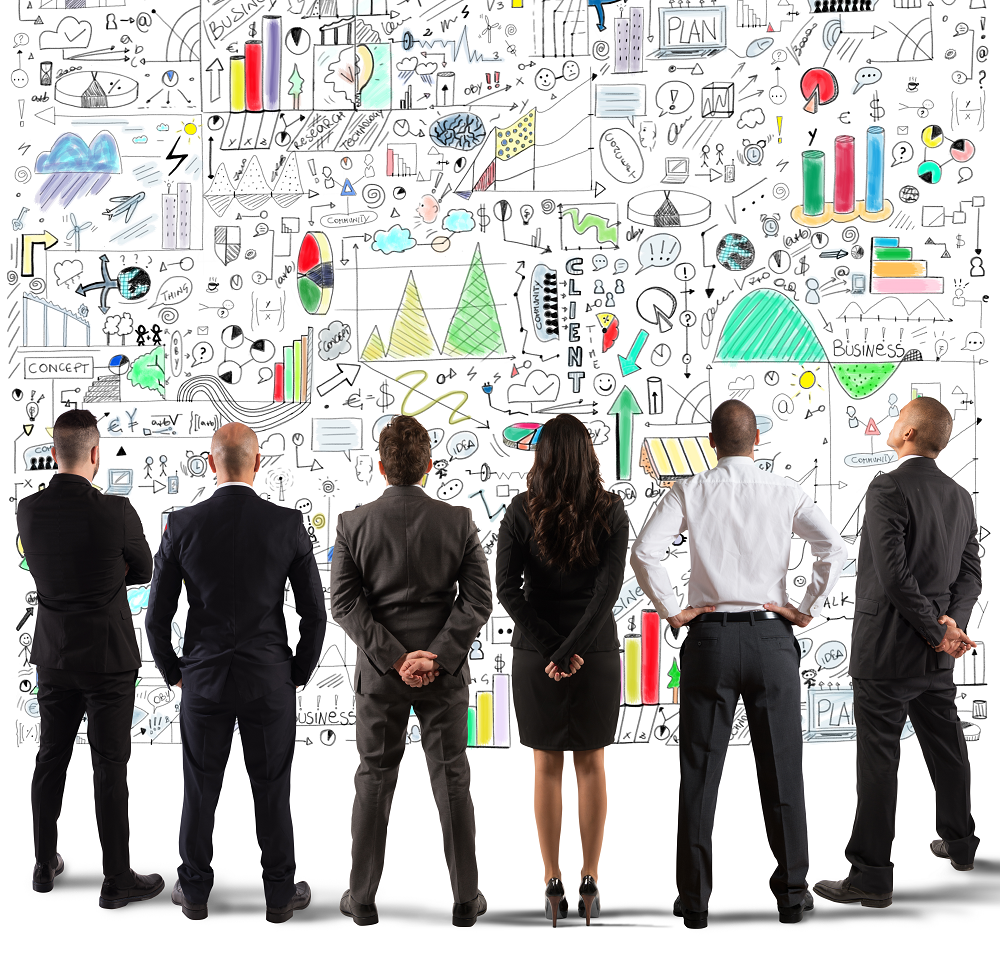 Digital features used to be "nice to haves" in consumer durables and industrial products. Now, digital systems are must haves and are being designed-in alongside more traditional mechanical and electrical systems.
For example, do you know what the whiz-bang feature of the 1940s Ford Motor Company's first F-series pickup truck was? It was a mechanical, foot-powered windshield washer that cleared the passenger's view as well as the driver's.
The latest F-150 pickup has a push-button windshield-washing system. But it also has Apple CarPlay and Android Auto so drivers and passengers can connect to their favorite mobile apps through their trucks as well as their phones.
It's not just vehicles. A multitude of everyday products now combine mechanical, electrical and digital knowledge and components into an integrated system or a finished good. Some examples are electric toothbrushes with Bluetooth connectivity; industrial pump systems that learn how to adjust for pressure without manual intervention; and airplane engines that send performance data to a remote maintenance server, which then automatically schedules service.
Merging mechanical, electrical and digital systems into a successful complex product design requires tight collaboration and coordination from the start; that is, a robust multi-disciplinary design practice. For some manufacturers, this will require changes.
Digital systems are a relatively recent addition to complex products like vehicles, jet engines and industrial machinery. Yet modern buyers want more and more digital features and ongoing upgrades. Expectation and need have outpaced a lot of legacy PLM technology and still-siloed engineering teams. But if a manufacturer's design technology and processes aren't designed for multi-disciplinary engineering, it will be difficult to stay competitive.
In summary:
• Top line: If manufacturers can't provide in-demand features and capabilities that require effective multi-disciplinary design, they will lose opportunities to competitors that can.
• Bottom line: If manufacturers don't work to keep processes simple and streamlined as product complexity escalates, the cost of design and production will escalate as well, eating into profitable growth strategies.
The pressure will only grow with adoption of more digitally-driven product capabilities that rely on software code, data-driven automation and Internet of Things connectivity.
A common challenge is that underlying software programs that once met modern needs don't enable the higher level of collaboration and integration needed to design and manufacture multi-disciplinary products on a large scale. Legacy MCAD, ECAD, control systems, simulation software and other systems don't talk to one another or easily share data, so collaboration is a manual effort that takes longer and is prone to errors. It's also difficult for different teams to work simultaneously when they are using different software tools and file types.
What's needed is a unified technology platform that allows teams to start a product life with a completed "digital twin" model that can be used for reference and simulation in all types of specialized work across that product's life—from design to decommissioning. The digital twin puts integrated, up-to-date product data into one location in a unified multi-disciplinary engineering platform.
Then, engineers use function-specific applications within the platform to do their work. The single platform neutralizes variation among file types, languages, data and specialized software to establish standardized processes that can run concurrently.
In addition to internal benefits—such as faster time-to-market, higher productivity and less wasted time and materials—a unified platform makes it easier and faster to incorporate files and other data from customers, partners and regulators.
One company that has benefited greatly from using Siemens NX—a unified, scalable product design platform—is Bosch und Siemens Hausgeräte GmbH (BSH), a maker of Internet-connected household appliances and other products.
To manage and improve both products and processes, BSH requires a collaborative effort by extended development teams, including designers, quality managers, purchasing and production managers, and sales and marketing personnel.
"We need to take the next steps, such as feeding back knowledge from downstream departments into R&D," says Uwe Tontsch, head of product development and industrial engineering solutions at BSH. "Because BSH is a global company, these people are often located quite far from each other. To innovate at this new level requires a comprehensive, easy-to-use collaboration environment that spans the entire organization."
The need to innovate at this level is matched by the realities of the global marketplace. For BSH that means reducing product development costs to compete with companies with lower-priced labor.
"We face major competition from Asia and Eastern Europe," Tontsch explains. "It is not only necessary to be innovative because our competitors will follow us very quickly. We must reduce our expenses so that we can offer the quality that our customers expect at a lower price."
The lesson for complex-product manufacturers is that even if you think your status quo in product design is good enough to maintain competitiveness, BSH demonstrates that multi-disciplinary engineering powered by a unified product design platform is a competitive threat.
After all, it takes only one competitor to achieve the speed, quality and market responsiveness made possible with multi-disciplinary design to steal away customers—or, from another perspective, maintain and grow valuable market share.
This concludes part one of our series on the future desktop. In part two, we discuss how scalability is key to multi-disciplinary design success.
About the author
Himanshu Iyer is a product marketing manager for NX Design at Siemens PLM Software. Himanshu has 15 years of experience with CAD, CAE, CAM and PLM working with partners and customers across multiple industries. Working with the broad NX portfolio, his primary focus is on the areas of multidisciplinary design, generative design and design for additive manufacturing to enable customers develop and optimize products using new design tools and methodologies. Himanshu holds a master's degree in mechanical engineering and lives in southern California in the United States.
This article first appeared on the Siemens Digital Industries Software blog at https://blogs.sw.siemens.com/thought-leadership/2017/12/14/multi-disciplinary-collaboration-is-driving-complex-product-success/