AssistAR is the first robust and accurate augmented reality technology designed especially for industrial use cases, with complete PLM connectivity.
AssistAR uses augmented reality (AR) to simplify various manufacturing use cases, including live assembly instructions, maintenance instructions, real-time quality validation, training, technician remote support and more.
Today, Siemens and SkillReal are introducing the all new AssistAR version 3.0, releasing two game changing features: 1) automatic validation and 2) the integration of a low cost, off-the-shelf LiDAR camera, for easy setup and use.
AssistAR version 3.0 enables live AR visual work instructions integrated with automatic validation of each assembly step, improving productivity and reducing assembly errors. The solution also enables accurate remote AR support and quality reports with AR images of each assembly step, for tracking and debriefing.
AssistAR uses PCs and screens already in the production line and does not require AR glasses. Hands and head free operation was found to be the best fit for frontline workers in manufacturing use cases, in terms of both safety and usability. Full PLM connectivity enables plug and play operation with no need for special data preparation – AssistAR directly extracts and uses the already existing PLM 3D models.
AssistAR provides many benefits, including a reduced number of defects and errors in the assembly process and shorter, more effective training for new workers or for new assemblies and processes.
Automatic validation
The automatic validation feature allows you to catch mistakes and quality issues in real-time, during the assembly process. Mistakes can occur due to missing or incorrect parts or assembly errors. Automatic validation is achieved by using proprietary algorithms and the new LiDAR (Light Detection and Ranging) depth camera to scan and compare the physical model to its virtual counterpart at the end of each assembly step. The virtual model is derived from the instructions engineered within the PLM system.
Low-touch product for easy setup and usage
AssistAR version 3.0 uses a new, off-the-shelf and low cost (<$350) LiDAR camera. Previous versions of AssistAR used a proprietary hardware system requiring direct purchase and calibration before first use. The new LiDAR camera can be purchased online, then installed and operated within a few minutes on any Microsoft Windows PC or tablet device.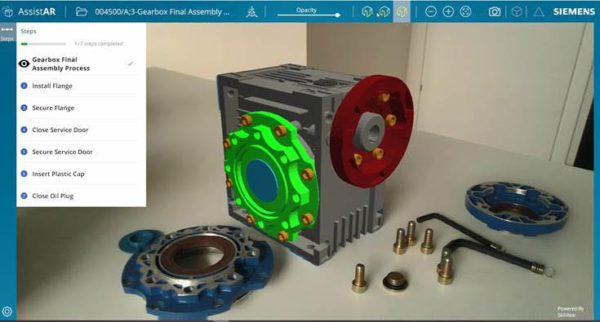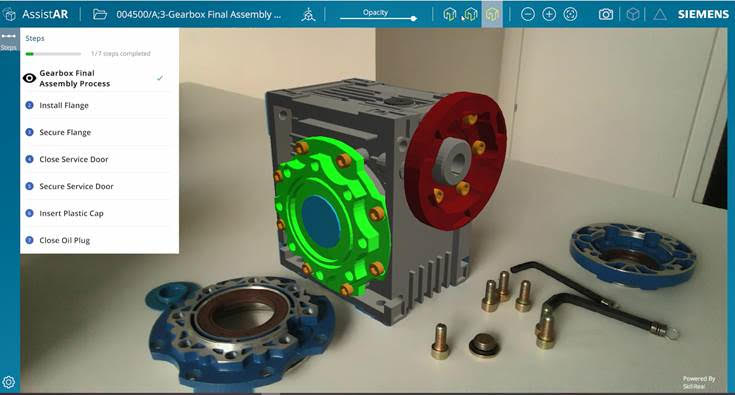 > Watch this video to see AssistAR in action.
—–
AssistAR version 3.0 is available now.