It's more important than ever for engineering teams to find better ways to efficiently connect and collaborate in the virtual world. That's why we're introducing Teamcenter® Share, a new cloud-based, engineering-focused collaboration app for design projects. If your team is still struggling with generic cloud storage or networked hard drives, then this app is for you.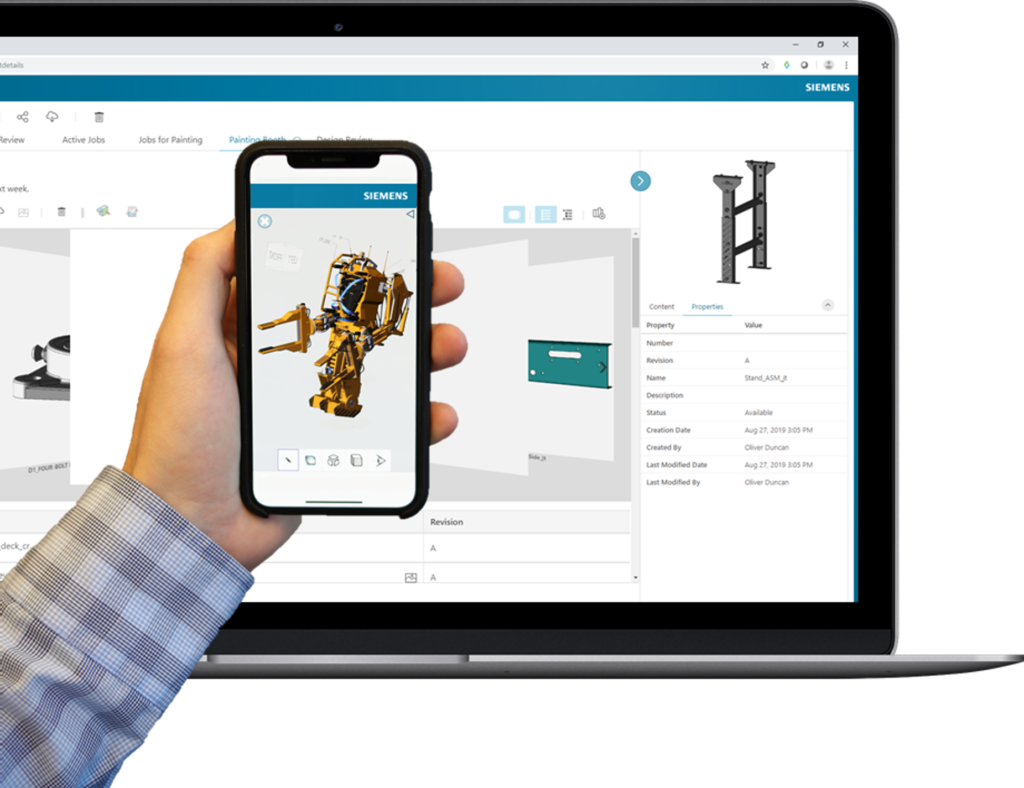 Teamcenter Share enables you to synchronize your project files, including data from any common computer-aided design (CAD) software, to the cloud—enabling teams across your organization to easily participate in the product development process. The Share feature set, includes three-dimensional model markup and augmented reality (AR)-based simulation, facilitates collaboration among design engineering teams, as well as with non-technical customers and other stakeholders.
Improve internal collaboration with desktop to cloud synchronization
As a design-centric project collaboration tool, Teamcenter Share lets your product development teams synchronize their files as they work. Share is compatible with a wide range of common CAD formats—not just NX® and Solid Edge® from Siemens, but also Solidworks, Inventor, Catia, and more—and allows users to easily view, measure and mark up models in three-dimensional space from a browser-based interface.
In addition to CAD, Teamcenter Share accommodates other file types like images, Microsoft Word documents, PDFs and more, allowing your team to bring supporting project documents into your design engineering workflow.
After dragging and dropping files into the app, your engineers can access, view and comment on files, providing an open and collaborative platform that streamlines the design process. For example, your design team can view specific sections or cut-aways of a CAD model, take measurements or change units—all on the fly. And using free-form shapes and text-based annotations, they can flag potential issues, provide feedback, or highlight valuable selling-points for sales teams.
Share your designs—on your terms
In addition to facilitating internal collaboration, Teamcenter Share lets you share design concepts with people outside your organization, including suppliers, partners, and customers. Simply specify someone's access level to protect your intellectual property, type in their email address, and let the app do the rest. And more informally, since it's browser based, Share can assist you with any unplanned or on-the-spot elevator pitches about your products. Instantly display your product portfolio on your smartphone or tablet.
Reap the benefits of this easy-to-use interface
Teamcenter Share incorporates a clean, intuitive interface that technical and non-technical users can understand and operate. It also includes a built-in interactive assistant to guide new users through the app. By connecting your development teams through cloud-based project collaboration, Share yields a number of benefits—all accessible in the palm of your hand:
Improve team communication. Teamcenter Share facilitates both in-person and remote communication using any common smartphone or tablet.
Collaborate while saving costs. Our app breaks down the walls between people and processes across functional silos, helping you to overcome the tough engineering and communication challenges that can stand in the way of developing successful products. And best of all, this app operates like a network drive—but without the costs associated with IT systems and other infrastructure.
Prototype new designs in AR. Visualize design concepts through an immersive AR experience using the camera lens on any smartphone or tablet—no additional kit required. This feature lets you "see" products in their intended operating environment and take screenshots for later collaboration.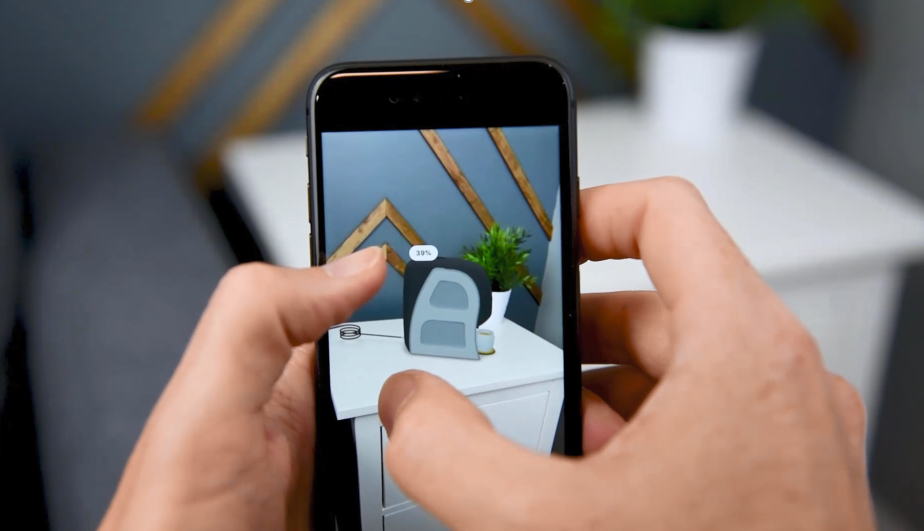 Working differently with cloud-based collaboration
During today's Realize Live keynote session, Tony Hemmelgarn, president and CEO of Siemens Digital Industries Software, introduced two new cloud-based collaboration offerings:  Teamcenter Share and Teamcenter® X. Teamcenter Share provides design-centric project collaboration, while Teamcenter X offers instant-on PLM across the lifecycle. Check out our recent press release for more information on both offerings. 
Learn more about Teamcenter Share
You can learn more about Teamcenter Share and request an invitation to use it here. By joining our early-access community, you'll be able to connect with other beta users, access exciting features and provide valuable feedback for our development team. Spaces are limited, so make your request today.
And it's not too late to register and attend the following two Realize LIVE sessions, which include much deeper dives into the Teamcenter Share experience:
Driving Innovation Through Digital Transformation – A Solid Edge Strategic Update on Tuesday June 23rd, 12:30 to 1:10 EDT
Cloud Collaboration for NX and Solid Edge on Wednesday, June 24th, 12:30 to 12:50 EDT.