A lot of collaboration goes into making the perfect racing bike—from the designers who optimize the shapes of parts, to the riders who navigate the treacherous trails. With the help of a new cloud-based collaboration app called Teamcenter® Share, this process was as smooth and efficient as the performance bikes themselves.
Optimizing Bike Components in Solid Edge
Rurok Industries is a progressive bike company built on inspired engineering and modern bike design thought. At the core of its mission is the idea that bikes should progress and move forward just as the rider does—making the product development process critical. Our Solid Edge® computer-aided design (CAD) and topology optimization software has already helped the racing startup streamline its design and prototyping processes. Using the software's generative design functionality, for example, engineers recently increased the strength and stiffness of the bikes' upper linkages—all while minimizing weight.
"This marked the first time a computer contributed creatively to our bike designs," says PJ Tolentino, Founder and Chief Engineer at Rurok Industries.
Cloud-based Collaboration App Streamlines Design Process
While Solid Edge has helped take the product development process in new, exciting directions, the Rurok team still had some sticking points to contend with. For one, its engineers, designers and riders were split between Las Vegas, Nevada and the Philippines—making communication and collaboration difficult. "There's always a lot of back and forth between designers," Tolentino says. "We were using cloud storage services, taking screenshots of our CAD models and then sending them over chat systems. There was a lot of typing involved."
A second challenge was the nature of the creative process itself. As a startup, Tolentino recognized that his designers worked best whenever and wherever inspiration strikes—making instant accessibility to the latest project data imperative.
The conditions were ripe for Rurok Industries to take full advantage of Teamcenter Share—our new app that synchronizes data from common CAD software to the cloud. Using this next-generation project collaboration tool, Rurok's various product development teams could view, measure and mark up CAD models in Solid Edge using a simple browser interface. The app would then synchronize the files as they worked, making project data accessible to any team member and from anywhere.
"Teamcenter Share was the expressive communication tool we needed," Tolentino says. "It's way easier to describe our ideas when we can all look at the same CAD models and annotate them directly. We even got our riders involved in the discussion even though they've never used CAD software before."
Poised for Victory
By streamlining the design process and enabling various teams to participate in the development of new bikes, Teamcenter Share unlocked a range of benefits for Rurok Industries, including:
Cross-country collaboration. Thanks to Teamcenter Share, time zones became irrelevant. "If I marked up a model in Las Vegas, the design team in the Philippines could see my comments and make the necessary adjustments in Solid Edge," Tolentino says.
Enhancing the creative process. The app enabled engineers and designers to work whenever and wherever inspiration struck. Using a simple smartphone or tablet, anyone could quickly bring up the latest CAD models and get to work.
Faster development time. Teamcenter Share reduced design errors. It also increased the speed of communication between internal teams, as well as with manufacturers, fabricators and other external stakeholders.
CAD compatibility. For Tolentino, the key to working with the company's network of suppliers and fabricators is good communication. Teamcenter Share enabled him to share projects with various stakeholders and provide them easy access to design concepts. Because the app is cross-compatible with many common CAD platforms, there were no barriers to file sharing.
Thanks to Teamcenter Share, Rurok Industries is poised for a successful racing year. "Our engineers and racers are working hard," Tolentino says. "Thanks to Siemens, our bikes are better than ever before."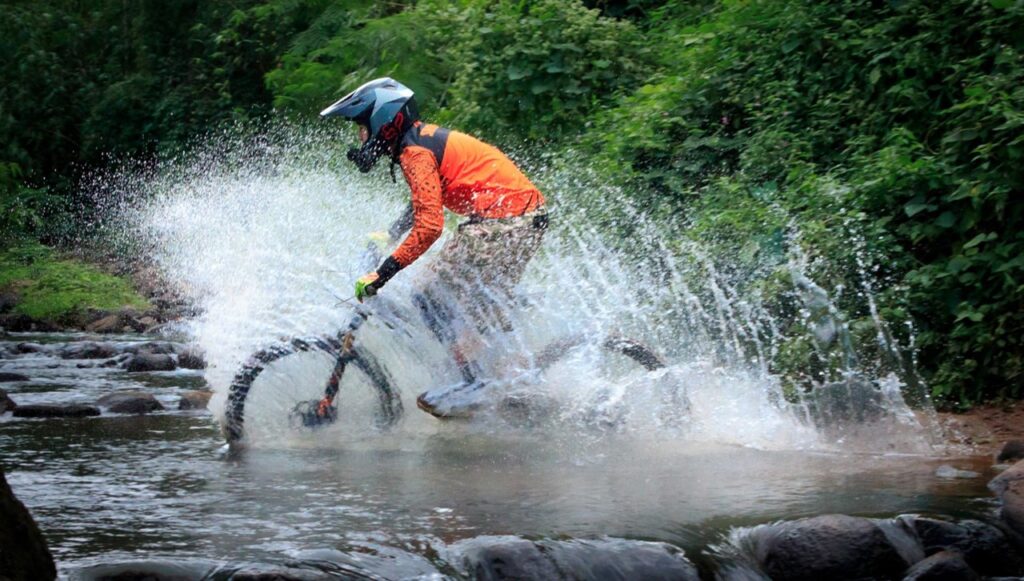 How Rurok Industries uses Teamcenter Share
PJ Tolentino recently recorded a demonstration of how Roruk Industries uses Teamcenter Share:
Try Teamcenter Share for yourself
You can learn more about Teamcenter Share and experience the benefits of cloud-based collaboration by requesting an invitation to use it here. By joining our early-access community, you'll be able to connect with other beta users, access exciting features and provide valuable feedback for our development team. Spaces are limited, so make your request today.
For more on Rurok's story, read our post, How Philippines bike maker Rurok Industries is beating the competition through innovation
And to learn more about Teamcenter Share, read my recent post, Unlock the Benefits of Cloud-Based Collaboration with Teamcenter Share
About the author
John Fox is vice president of marketing for Mainstream Engineering Software at Siemens Digital Industries Software