What's new in Simcenter Webapp Server 2019.1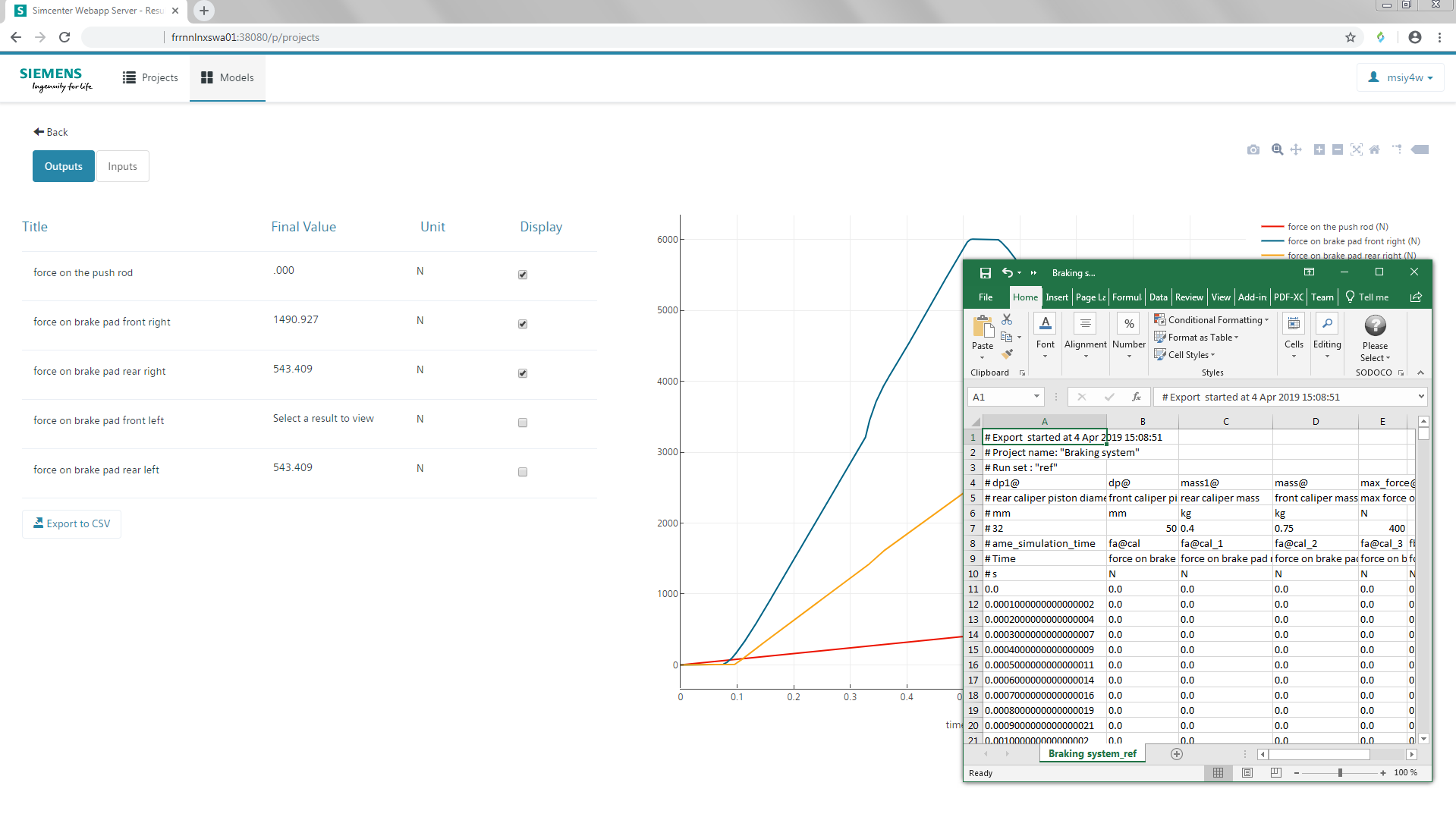 A few months ago we released the first version of Simcenter Webapp Server, our zero-installation solution allowing you to give access to system simulation models to a new range of users (for example, technical salespeople).
With version 2019.1, we have further extended Simcenter Webapp Server capabilities.
What are the top 4 upgrades?
#1 Workflow simplification
Preparing and consuming models have become easier:


The model author can now embed the picture of the model directly within Simcenter Amesim using the model properties. The upload is then limited to the model (no need to upload the picture separately).


The creation of the project for the model consumer is one-click away on the model. Of course, you still have the possibility to change the properties of the project (title, description, picture) afterwards.


#2 User library support
It is now possible to reuse Simcenter Amesim user libraries created with Submodel Editor. So if your model includes non-standard libraries created by you or a third party, you simply need to upload them into Simcenter Webapp Server and then reuse them in your models.
#3 Reuse of post-processing variables
You can re-use post-processing variables of your model and therefore define meaningful variables for your model consumers.
This is the first step towards more customization for the view of results.
#4 CSV export
The model consumer can now export the results as an Excel file for further detailed post-processing.
These exciting new capabilities highlight our priorities for Simcenter Webapp Server: user-friendliness and greater customization.
Find out why you no longer have to wait to deploy system simulation with Simcenter Webapp Server:
– Watch this 2-minute video:
This article first appeared on the Siemens Digital Industries Software blog at https://blogs.sw.siemens.com/simcenter/whats-new-in-simcenter-webapp-server-2019-1/