The Simcenter Amesim student edition gets revamped – download it!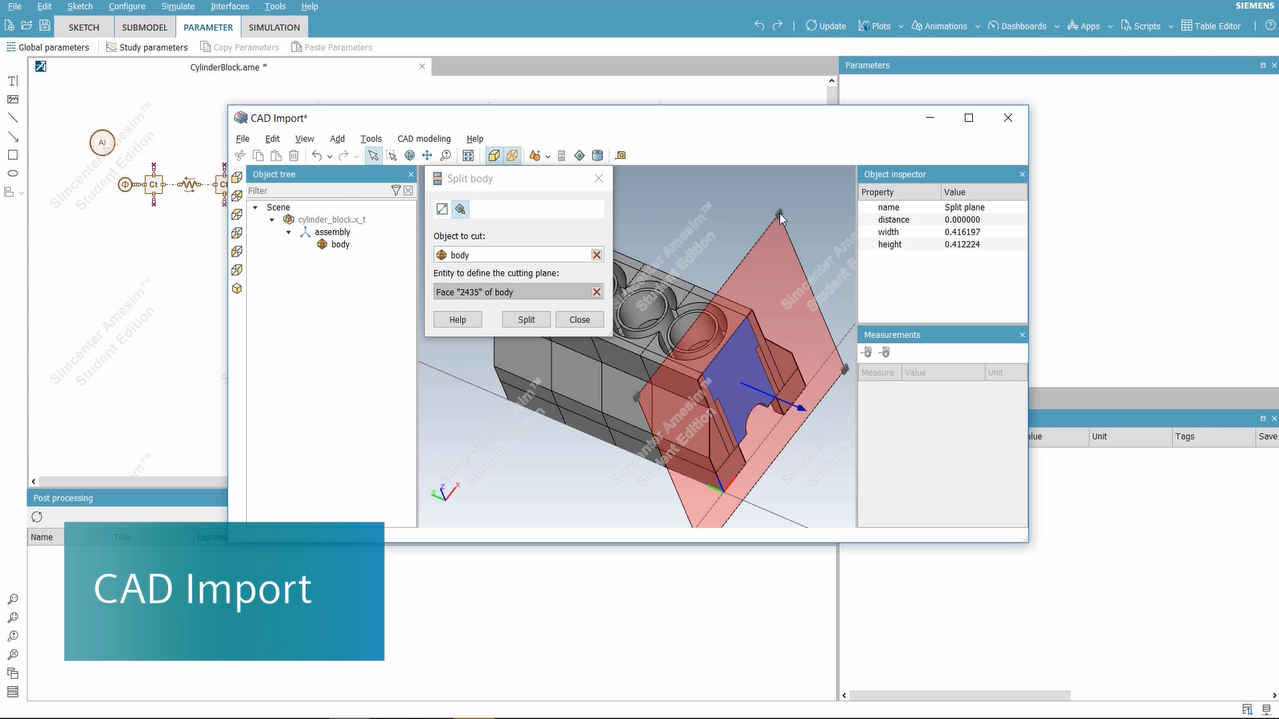 Download the new Simcenter Amesim Student Edition will give your access to a new set of capabilities by using the same interface as our customers. Check out what's new!
Since its first launch in 2015, a large community of students in more than 200 universities in 70 countries all over the world downloaded the Simcenter Amesim Student Edition. Having access to that student edition allows anyone to get preliminary system simulation practice.
Most notable, for our community of students and teachers, is the completely redesigned interface we provide you with. The same that industrial users enjoy every day. In addition to this new user experience, the version comes with a new set of tools to make studies and the interpretation of results intuitive for students, enhancing their learning experience.
Nevertheless, the best is that you watch it by yourself. It seems like Xiaoting, our Product Manager for the Simcenter Amesim Student Edition, as well as Sagar and Walid, two of our former interns, have something to tell you:
A new set of features available
Thus, what can you achieve by downloading the new Simcenter Amesim Student edition?
Firstly, new capabilities available in libraries to model your system :
Access ready-to-use validated Simcenter Amesim libraries: mechanical, signal, hydraulic, pneumatic, thermal and electrical
Create directional valve models with any number of ports using the valve builder capability
Mimic data coming from complex CFD calculations using artificial neural networks with the surrogate modeling capabilities. Perform a high-detailed model quickly
Handle Phase Change Materials to represent latent heat energy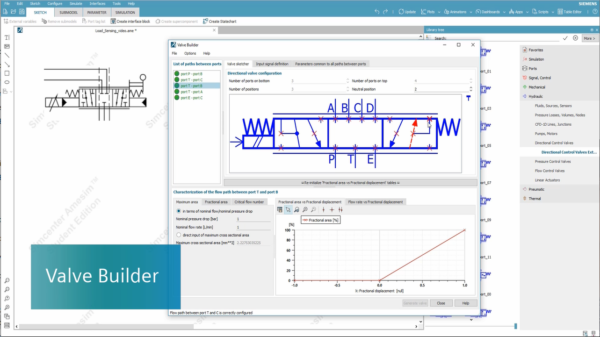 Then, access to new tools to better visualize your system and simulation results:
Perform batch studies with a single, efficient workflow with the Study manager tool,
Visualize results and understand the influence of parameters with the 3D Animation feature,
Obtain parameters and properties from 3D models thanks to CAD Import,
Import of a huge amount of data from an excel file thanks to Data Import,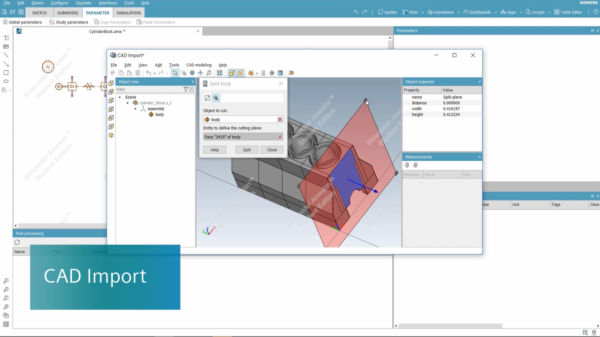 Few steps to download and install your Simcenter Amesim Student Edition license
So, the best way to experience our solution is to try it for yourself. Follow the steps:
Firstly, fill in the form to download the .exe
Secondly, wait and Check out your mailbox (and maybe your spams) you will receive an email:

Asking you to check your computer system requirements to run the license properly
Giving the license key to install the Student edition on your laptop
This article first appeared on the Siemens Digital Industries Software blog at https://blogs.sw.siemens.com/simcenter/the-simcenter-amesim-student-edition-gets-revamped-download-it/