Simcenter Webapp Server 2019.2: towards a greater customizability
We are proud to announce the new release of Simcenter Webapp Server 2019.2, our zero-installation solution democratizing the access to system simulation models for a wider audience.
In this new release we have put our focus towards greater customization capabilities.
Configuration of results view
Now when the model owner uploads his model to Simcenter Webapp Server, he can customize the results view (as it will be seen by the model consumer). Standard Simcenter Amesim variables as well as post-processing variables are supported.
The process of creating this results view is as simple as dragging and dropping the variables on the results layout.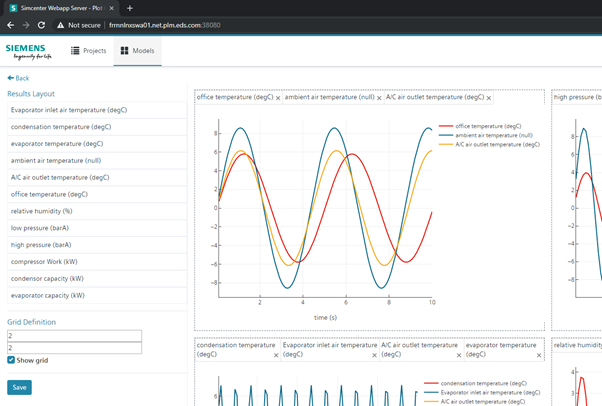 It allows the model consumer to observe directly results relevant to him and his application. He does not need to first select the right variable and to do the plot by himself.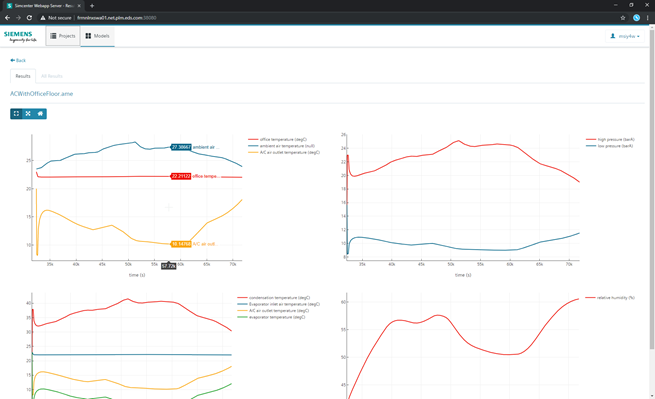 Of course, the remaining variables are still available if needed (in the "all results" view).
Simcenter Webapp Server API
With this new release of Simcenter Webapp Server we make the application programming interface (API) of our back-end available for re-use from any third-party applications. You can benefit from the Simcenter Webapp Server services and capabilities (models centrally stored and run on a server, access right management…) for any kind of desktop or web application.
If you want to build a specific front-end customized to your end-users (going further than what is already off the shelf available from Simcenter Webapp Server) you can re-use this completely documented and maintained API. Check-out the full API documentation on our documentation center.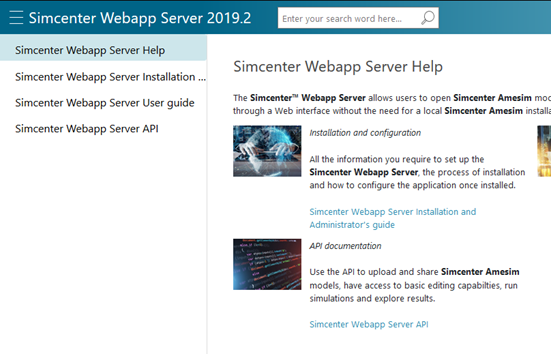 What's next
These new Simcenter Webapp Server capabilities demonstrate our commitments to customizability and openness. These are two key topics we will continue working on for the next releases.
Stay tuned!
In the meantime look at Simcenter Webapp Server in action in the following video.
Check out our website.
If you have any questions, please contact your local Siemens Digital Industries Software office.
This article first appeared on the Siemens Digital Industries Software blog at https://blogs.sw.siemens.com/simcenter/simcenter-webapp-server-2019-2-towards-a-greater-customizability/